Canvas magazine interviewed a wide range of Kiwis this year, take a look back at some of them in these great reads from the past year.
1: Al Brown's Depot: A biography of a restaurant
He used to be a fine dining chef in Wellington. Then he had an epiphany and moved to Auckland. Greg Dixon meets Al Brown, the man who learned to relax at dinner and made us do the same.
Click here to read the full story.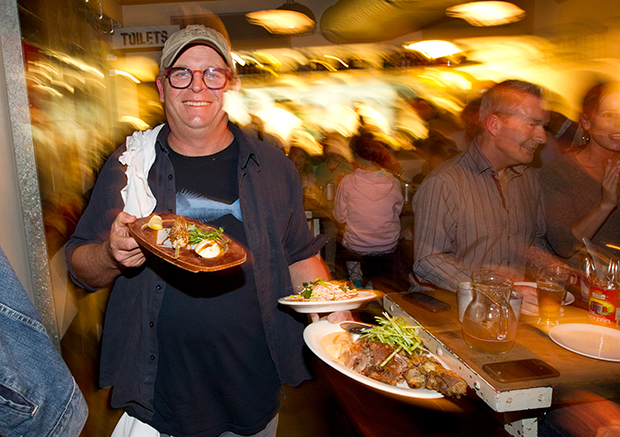 Photo / Jason Oxenham

2: The chameleon: Kimbra
The many faces of kiwi singer Kimbra. Photo / Thom Kerr
Between writing music for Tim Burton, performing at festivals around the world and inspiring French designer Franck Sorbier, Kimbra has been working away on a new album influenced by Salvador Dali. Lydia Jenkin talked to the Hamilton-born star.
Click here to read the full story.

3: Black and blues: Ma'a Nonu
Love him or doubt him, everyone has an opinion on Ma'a Nonu. But regardless of whether you've focused on the eyeliner, shaved eyebrow and beaded dreads, or the ball skills, sidestep and line-busting tries, something is missing from the equation: the man himself.
Over the past four years, during which time his public image has swung from hero to heel, depending on which jersey he's wearing, and despite all the provocation and judgments, the All Black has remained silent, making him an easy man to misunderstand.
Click here to read the full story.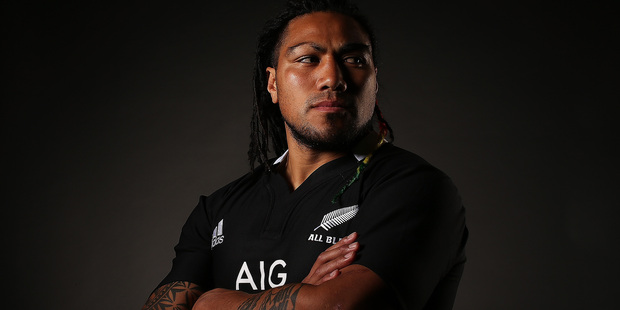 All Black, Ma'a Nonu. Photo / Getty Images

4: Hip Op-eration Crew: Golden oldies
Only the fluorescent hi-tops and Converse sneakers give them away. Otherwise, they're a bunch of normal retirees buttering scones and arranging tea cups in a chilly Waiheke Island hall on a Sunday afternoon.
Then a loud beat drops. Everyone moves into formation and my understanding of old school hip-hop is changed forever. They're locking, popping, throwing shapes, and roaring. Even when you know it's coming it's still one of the most bizarre, improbable and joyful sights you will ever see.
Click here to read the full story.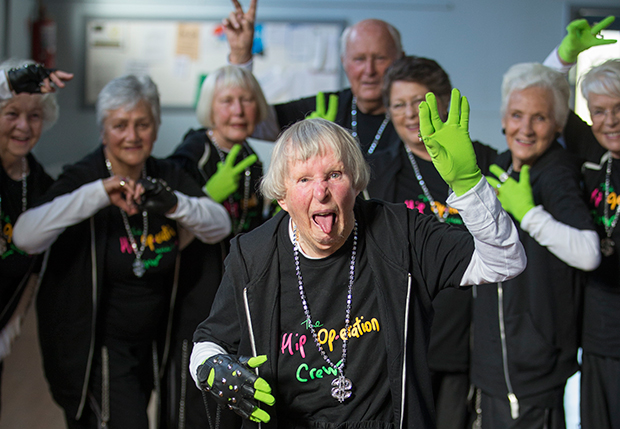 The Hip-Operation Crew. Photo / Peter Meecham

5: Cliff's edge: Cliff Curtis
Cliff Curtis' turn as a bipolar chess champ may be his greatest role yet. He talks to Russell Baillie about piling on weight, confronting his past, and being a family man.
Click here to read the full story.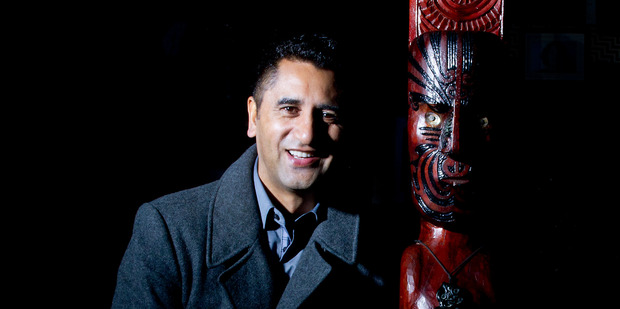 Actor Cliff Curtis. Photo / Christine Cornege

6: Lion heart: Baby Amber and the battle to save a life that had just begun
Amber-Rose Gailer was born rosy-pink and loud, which truly astonished her parents, Elizabeth and Patrick. They had expected a tiny, blue baby, struggling to cry, labouring to breathe.
They knew exactly, though, what would happen in the minutes after Amber-Rose was delivered by caesarean section at Auckland Hospital at 3.30pm on October 1, 2008.
A little pink cheek was briefly placed against her mother's face; her father was allowed a 10-second hold in the crook of one arm. And then she was whisked away by a team of nurses to NICU, the hospital's newborn intensive care unit.
Click here to read the full story.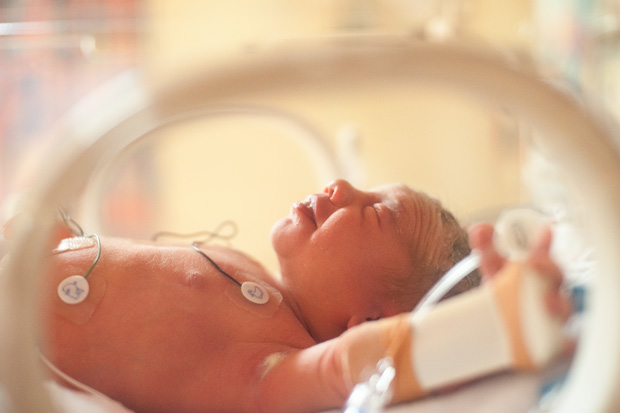 Amber-Rose at 2 days old in Auckland Hospital's NICU. She was born with seven defects in her heart. Photo / Finesse Photography

7: Mr Conscience: John Campbell
It's almost a decade since TV3 decided to take on TV One at 7pm with a daily current affairs show. To celebrate Campbell Live's 10th year, Greg Dixon talks to John Campbell about turning 50, his small, daily act of self-parody and why he wouldn't let Canvas interview him at home.
Click here to read the full story.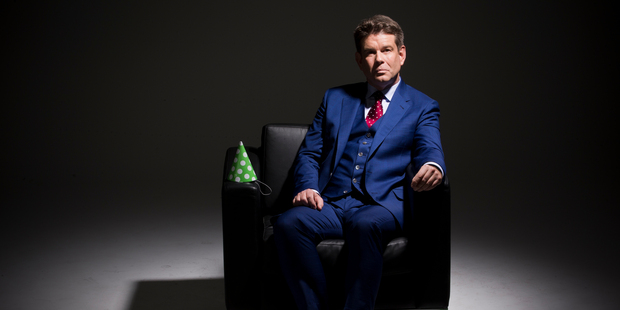 TV Presenter and Journalist John Campbell. Photo / Greg Bowker

8: Spice girls: Peta Mathias and Julie Le Clerc
New Zealand's own spice girls of cuisine tell Greg Dixon about eating their way around india, visa hassles and sharing bunks in a train.
"Hot Pink Spice Saga isn't just a cookbook. It's a travelogue (written mostly by Mathias) and a collection of excellent photographs taken by Le Clerc as well as recipes the pair collected from those they met while travelling together through India last year. Over three months the duo ate their way from Delhi to Jaipur, Ahilya Fort, Goa, Kolkata, Darjeeling and finally to Fort Cochin."
Click here to read the full story.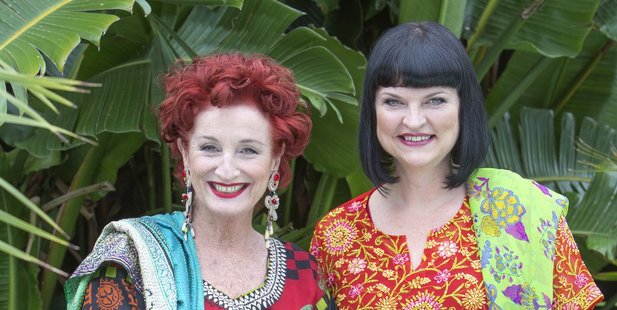 The Heke family in Once Were Warriors, twenty years ago.

9: Once Were Warriors: 20 years on
Twenty years ago a film mixing social realism, gangs and domestic violence became the most successful movie ever made here. Greg Dixon talked to Once Were Warriors stars Rena Owen, Temuera Morrison and Julian Arahanga about why the film was so special and why it remains a classic.
Click here to read the full story.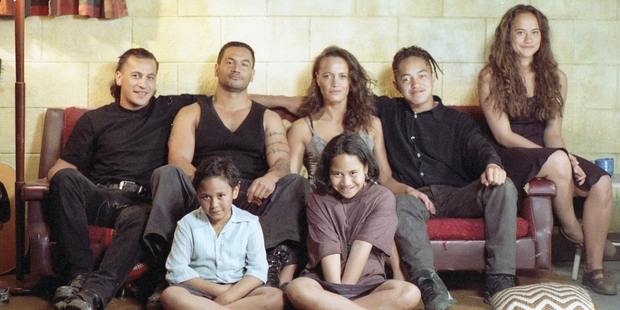 The Heke family in Once Were Warriors, twenty years ago.

10: The invisible man: Kalisolaite Uhila
As a finalist for the Walters Prize, artist Kalisolaite 'Uhila lived rough on the streets of Auckland for three months. It was scary, challenging and uplifting, he tells Linda Herrick.
"We are sitting in the warmth of the place artist Kalisolaite 'Uhila calls his lounge. It's a nice sunny day in Albert Park, behind Auckland Art Gallery. 'Uhila - known as Ite - has been sleeping rough for the past three months in Auckland's CBD as part of his project as a Walters Prize finalist, an experience where time slowed into nothing and he entered the life of a person who has no place to call home.
"His project, called Mo'ui tukuhausia, means a life set aside, coming to a dead end and being unprotected."
Click here to read the full story.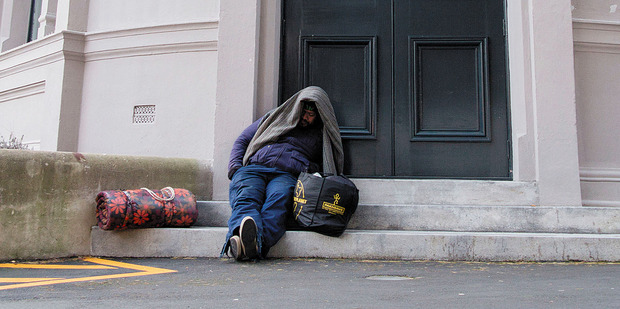 Kalisolaite 'Uhila says living his Walters Prize project Mo'ui tukuhausia for three months was a lonely, often surreal experience. Photo / John McIver
-nzherald.co.nz