New Zealanders are paying more than twice the price of Australians for exactly the same garage door device manufactured by the same business and sold via the same retailer, Bunnings.
A reader complained about the door emergency access lock, which goes for less than A$20 on that side of the Tasman but more than $50 here, and Bunnings' NZ boss has confirmed the price difference but says the retailer tries to keep all costs down for Kiwis.
In this case, it hasn't worked.
The reader wrote to the Herald questioning why the identical item would cost so much more in this market.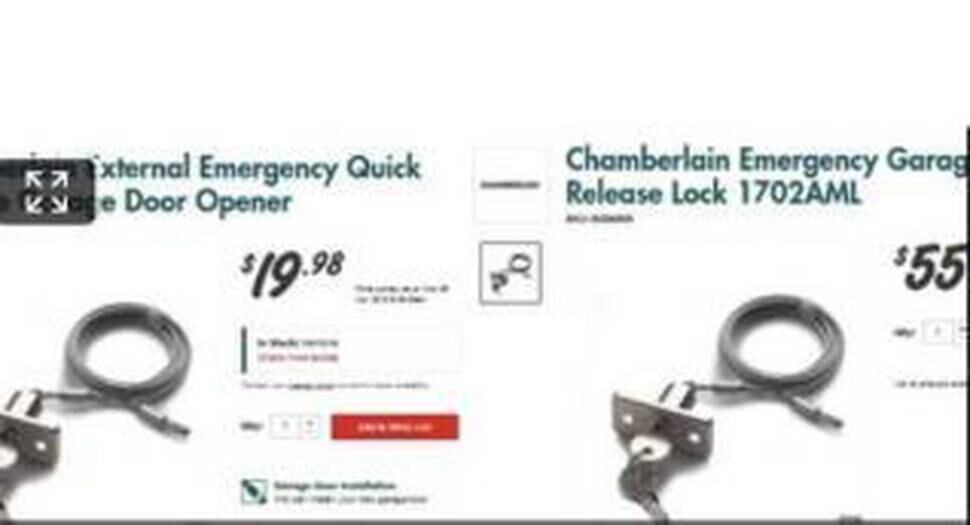 Jacqui Coombes, Bunnings group and HR New Zealand director, acknowledged the price difference but said it was due to the smaller size of our market.
"In New Zealand, we purchase directly from Chamberlain Group, who are an agent for Chamberlain Australia - two separate entities that we deal with.
"In this case, given the relative sizes of the two markets, the overhead structure of their New Zealand business is higher than the Australian business, which is factored into the price," Coombes said.
"Bunnings have the lowest price in the market for this product and work continually with all our suppliers on costs along with product quality and availability for NZ consumers," she said.
Rodger Bowring of Chamberlain NZ did not want to make any statements about the price difference.
Another Herald reader told of the price difference on a DeLonghi Tasciugo AriaDry Slim Dehumidifier: $799 here yet only A$349 across the Tasman.
"I was heading to Australia on a business trip. It cost me an additional A$40 for the extra baggage. Even if I had to pay the airfare, it would have been cheaper to fly to Australia and fly back with the device rather than buying it here," the reader said.