Air New Zealand's new short haul international Airbus planes will carry 46 more passengers than its existing aircraft - but have the same number of toilets.
The first of its Airbus A321neo planes is due for delivery next month and has 214 seats, with a fuselage 7.5m longer than A320s that are used on flights to Australia and on some Pacific routes.
In spite of carrying more passengers (and five flight attendants instead of four), there will still be three toilets.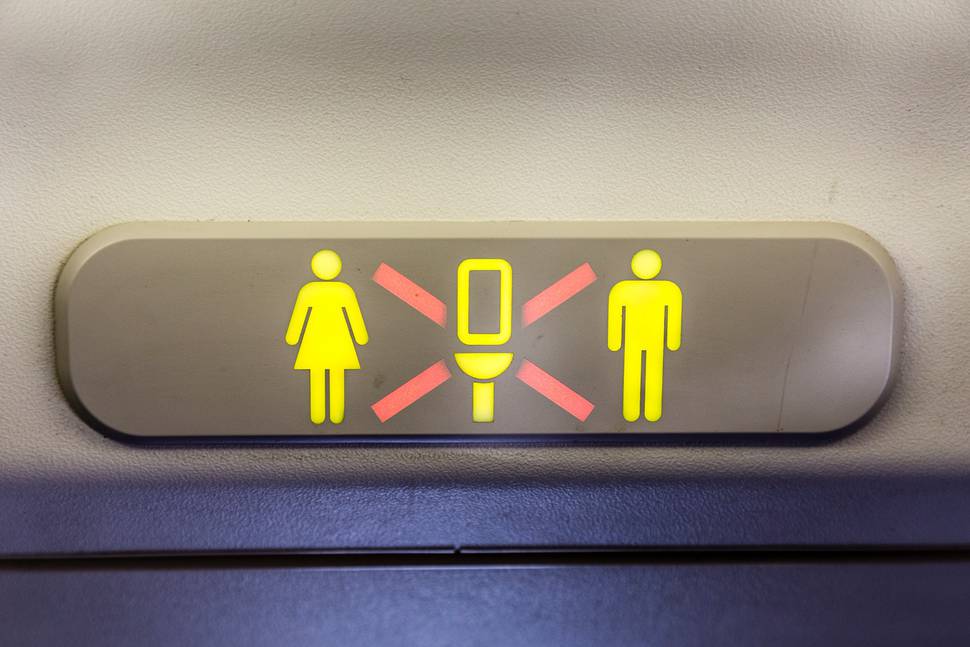 Air NZ's head of aircraft programmes, Kerry Reeves, said the toilet to passenger ratio was in line with competitors and his airline had changed the location of one toilet to just over half way down the cabin.
This was based on studies of how passengers and crew, with trolleys, moved through the plane.
''You can see the pattern of people wanting to go to the bathroom but being trapped. By positioning a lavatory mid-cabin, it offers a lot more people the opportunity to get access to it without being constrained by crew.''
Air New Zealand staff were initially concerned about how a mid-cabin lavatory in a single aisle aircraft would ''blend in''.
While common in bigger twin aisle planes, they were usually incorporated into blocks of the plane that included galleys and common space, and were often curtained off.
''I was concerned about that - we flew with a number of carriers in the US (including Delta) who have this to validate this configuration and see how it was used.''
Reeves said his staff sat in the middle part of the plane.
''You think people are looking at you but in reality they don't want to make eye contact with you at all.''
Airline websites and the Seat Guru site show that airlines flying single aisle planes on similar routes to Air New Zealand have the following ratios:
• Qantas' 737-800s have 12 business class seats in a section with a perspex divider (rather than being roped off) with one toilet in the front, 162 economy seats with two toilets at the rear.
•Virgin Australia 737-800s have a roped off eight-seat business class section with one toilet and 168 economy seats with two toilets at the rear.
•Jetstar has eight all-economy A321s with 220 seats with one toilet at the front and two at the back. Its A320s have 180 seats and three toilets.
•Fiji Airways' 737-800s have eight business class and up to 162 economy class seats with one toilet at the front and two at the back.
Air New Zealand's Reeves said that apart from new wider seats, bigger overhead bins and better inflight entertainment options, the airline planned to use the rear doors of the bigger planes more often to get passengers on and off.