An Auckland finance firm, its director and an office worker deny allegations of laundering tens of millions of dollars for an under-investigation Chinese businessman who is friendly with Canada's Prime Minister.
The identity of the duo and firm remains suppressed, however, the Herald earlier revealed they are accused of knowingly or recklessly failing to conduct customer due diligence for Xiao Hua Gong over the transfer of $53,462,190 in Chinese funds.
Gong, also known as Edward Gong, is a wealthy entrepreneur who built a Toronto hotel and TV empire.
He is accused of and denies running a $202 million pyramid scheme from Canada.
Canadian authorities allege his financial success and influence was gained from selling medicines in China.
Gong is named in court documents as a customer of the downtown Auckland firm and earlier last year saw nearly $70m of his Kiwi cash frozen by the New Zealand police after a global investigation into the businessman.
The Department of Internal Affairs later laid 10 total charges against the firm, its director and the office worker over the alleged laundering of Gong's money between April 21, 2015, and May 10, 2016.
The case was first heard in the Auckland District Court but was transferred to the High Court and called this morning for the first time before Justice Simon Moore.
The firm and pair's lawyer, David Jones, QC, confirmed not-guilty pleas to the charges and said the allegations will be defended at a judge-alone trial next September.
The case will be before the courts again for a pre-trial hearing later this year.
Charging documents also read Gong made 311 individual payments to the Auckland firm.
The deposits by or on behalf of Gong included payments into bank accounts in China controlled by the Auckland finance company, described by Internal Affairs as "complex or unusually large".
The office worker is also facing a money-laundering charge over a single alleged deposit of $710,772 in cash on 14 separate tranches into an ANZ bank account under Gong's name.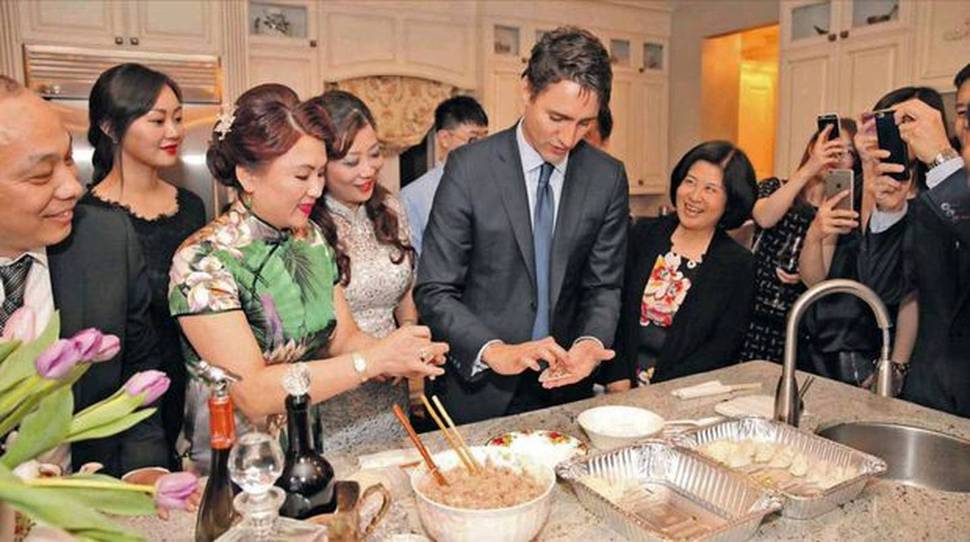 Gong is friendly with Canada's Prime Minister Justin Trudeau and is a Liberal Party donor. He also attended Trudeau's controversial "cash-for-access fundraising dinners".
Last December, Gong was arrested in Canada and charged with fraud and money laundering over the alleged pyramid scheme involving the "fraudulent sale of hundreds of millions of dollars" in shares in China.
Nine months before his arrest, a New Zealand High Court judge granted freezing orders for Gong's Kiwi assets, which include $69.5m in accounts and an Auckland home worth $2m.
In June this year, suppression orders on Justice Paul Davison's ruling were lifted following an application by the Herald to allow publication.
Gong had deposited $77m - allegedly profits from the pyramid scheme - into New Zealand over seven years, the court documents read.
Nearly $12m was later transferred from New Zealand to Canada.
Police allege Gong was laundering money in New Zealand to distance himself from the alleged pyramid scheme in China.
"The pyramid scheme involved the making of representations to potential investors which were false and dishonest, including a claim that the company share price would increase by 2000 to 4000 per cent and that the products sold were legitimate health products, which they were not," Justice Davison wrote, summarising the police case.
"Instead of applying investment funds in the manner represented to investors, the majority of the funds were paid into bank accounts nominated and controlled by [Gong]."
There were at least 50,000 investors in the alleged fraud, according to police.