A major lot of ancient coins, war medals, stamps and signed Beatles memorabilia will go under the hammer next week, and it's expected to draw interest from around the world.
Mowbray Collectables is holding the stamp and coin auction in Wellington on Friday and Saturday next week and expect sales to reach around $2,200,000 in total.
An Albert and Royal Humane Society gold medal will go on sale for the first time after its owner was awarded it in 1920.
Charles Chapman was awarded the medal for civilian bravery after swimming out to rescue people clinging to trees during a serious flood in the Paparoa Valley.
The medal was New Zealand's highest award for civilian bravery at the time, with only five handed out before they were swapped for George Cross medals.
A signed, then framed, Beatles photograph from 1963 will also go on sale.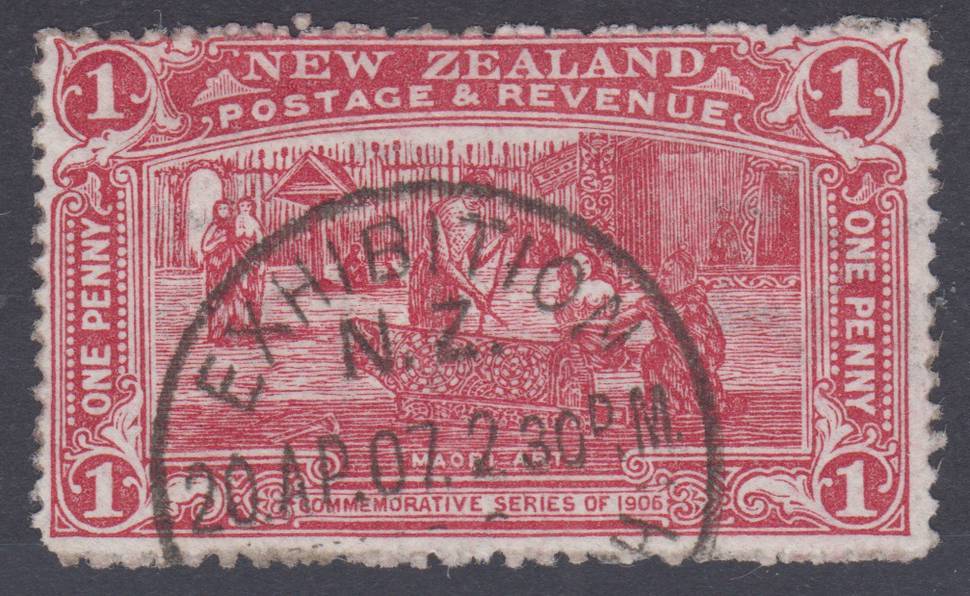 It was purchased from a Sotheby's auction in London by a New Zealand radio station which ended up giving it away as part of a local competition for listeners to win.
The photograph has the band's signatures on the back and is expected to go for as much as $12,000.
A used Christchurch Exhibition 1d claret stamp from 1906 also features in the auction and has an estimated price of $50,000.
The Christchurch Exhibition was erected in 1906 in Hagley Park and in the latter part of its construction a temporary post office was opened on the site.
To mark the opening to the public, the New Zealand Post Office issued a series of commemorative stamps.
Four stamps were issued: 1/2d in green, 1d in orange-red, 3d in blue and brown and 6d in green and pink.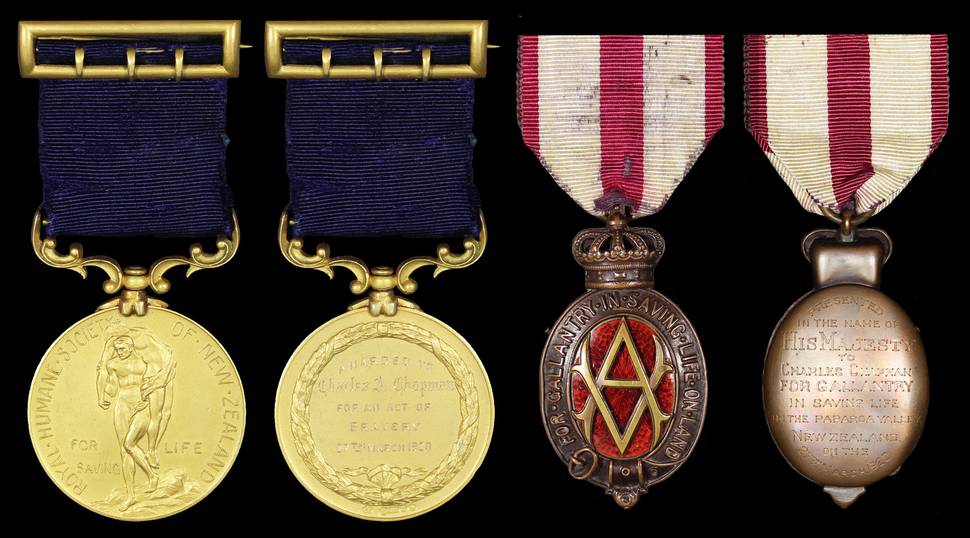 Originally a 1d stamp featuring Māori artwork was printed in claret before a decision was made later that the colour was too dark.
The claret stamps were supposedly returned to Wellington, however, it is believed two sheets of 60 stamps were not.
It is thought no more than 10 used still exist, with all 10 bearing the datestamp as the last day of the Christchurch Exhibition Post Office, on April 20, 1907.
Over the two days, auctioneer John Mowbray will offer 2000 lots in the auction, with sales expected to reach the millions.