The city council's offer to buy 21 Bella Vista Homes will cost more than $10 million.
Tauranga Mayor Greg Brownless made the estimation yesterday morning on Newstalk ZB when asked what the council bill would be.
The council this week agreed to make offers to buy the 21 Bella Vista properties at The Lakes – but not at the market value homeowners wanted.
The offer was based on the price homeowners paid for their houses plus expenses and on advice of what would constitute fair compensation from retired Court of Appeal judge Rhys Harrison QC.
Read more: Tauranga City Council agrees to make offer on Bella Vista homes
Bella Vista homeowners say Tauranga City Council dragging chain on negotiations
Homeowners say they feel "insulted" and "heartbroken" by the council's offer and have not ruled out taking legal action.
Brownless defended the council's offer on Newstalk ZB.
He said the homeowners made it clear they wanted full market value "and in some ways that may not be unreasonable, but Bella Vista Homes has to bear some responsibility here, not just council".
Brownless said the council sought advice on what to base the offers on and also defended the 47 days it took to make the offer.
"The advice we received was that we should be paying this, which is the cost of the house. So if it was $500,000 that's the amount they get, plus mortgage payment interest components, insurance, moving costs, conveyancing, a chunk for legal expenses. So we think that was a reasonable opening offer that we sent."
He said the council was open to listening to arguments.
"Our desire is to avoid court. It just gets the lawyers rich. But in the end, we've also got to stand up for the interest of all ratepayers who are possibly footing part of this bill.
"It's just not easy."
Yesterday the Bay of Plenty Times attempted to firm up Brownless' buyout estimation with the council, asking what the total cost would be if its offer was accepted by the residents.
In an emailed response, council chief executive Garry Poole said: "We are not able to provide an accurate estimate because we haven't yet been provided with all the necessary information."
The Bay of Plenty Times also asked for an update on where that burden was going to fall.
Poole said on Tuesday that he expected the "vast majority" of the buyout cost would be covered by the council's insurers, however, discussions were ongoing.
Yesterday, he said: "We have no update for you as to council's insurance position."
Affected Bella Vista homeowner Andre Stewart yesterday said residents were heartbroken after receiving the letter from the council.
"From here on out we will be seeking legal advice as to the next stage. It is a negotiation – council has made their first offer and in all respects, it's a start. However, we have already spoken about what we think is fair."
Stewart said he was not in a position to disclose how much homeowners had been offered.
He said they had seven days to respond to the offer.
Asked if he would go to court, Stewart said: "We would hate to see that happen but it all depends on the negotiation process.
"I really hope we come to a mutual agreement that satisfies all parties as well as ratepayers and the local community. This affects them as well."
Read more: Big Read: The Bella Vista Homes nightmare
Bella Vista report: $4 million owed - but just $28 in the bank
Evacuated homeowner Jenny Coffey said she and her husband Damian were insulted by the offer.
"It does not reflect what was discussed and verbally agreed upon on the sixth of June. This offer will not allow us to enter into the current property market. All our hopes and dreams are gone."
Coffey said the homeowners' lawyer was looking into their options moving forward "and we have not ruled out legal proceedings".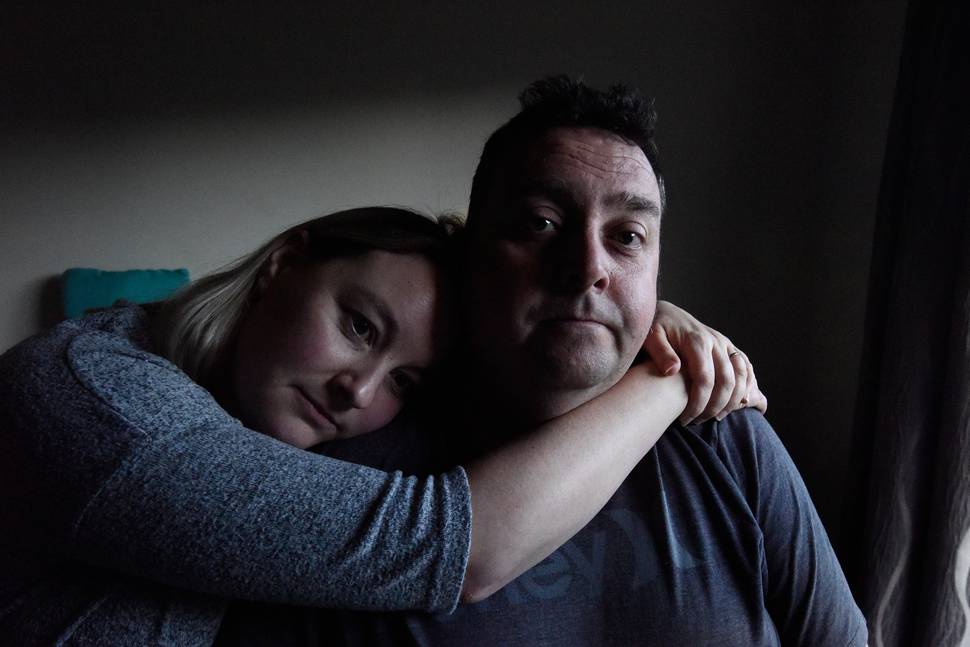 The council has already been served with a class action lawsuit filed on behalf of Bella Vista residents. So far two households are named in the proceedings.
The other 19 Bella Vista households are represented by a different lawyer and have not yet issued legal proceedings.
The council also announced on Tuesday that it was looking into prosecuting Bella Vista Homes for non-compliance with the Building Act.
Poole said the goal of the prosecution would not be to recover money from the developer.
Danny Cancian, former director of Bella Vista Homes, said he was "excited" about the prospect of having his day in court.