Family, friends and legal foes remember John G Russell as a trailblazing moneyman who left a lasting contribution, despite his public persona.
He was the scourge of the taxman, subject of the largest bankruptcy proceeding in New Zealand history.
John George Russell, who ran up a $500 million tax bill during a three-decade war with the IRD, has died. He was 83.
His death, on May 21, came after a period of deteriorating health, his final days spent in hospital at Auckland. His ailments included heart, kidney and back problems, the latter, in particular, causing severe pain.
Death and taxes, he told the Herald in 2014, "There's nothing more certain. Well, maybe taxes not so much!"
Russell accepted bankruptcy in 2015, the fifth "track" or approach taken by the IRD to stop his tax avoidance.
His final years were in a modest home, full of files and boxes of books he planned to read during his retirement.
A 2014 Herald profile by Phil Taylor noted a bowl of plastic fruit on the dining table, no champagne or chandeliers, just an old exercise bike in the front room.
Russell attracted plenty of criticism over the years from those who accused him of shirking his tax responsibilities.
But those who knew him say there was much more to him. He's remembered as a self-effacing man, a devout Christian, a keen organist who worked pro bono in the community.
Friend of four decades John Lehmann compared Russell to Richie McCaw because he "ran in to play the game, ran in to win".
"The opposition sometimes couldn't handle the resulting bloody nose. He didn't care whether he was liked as long as he was respected and I think most people did respect him."
Alistair Hodson, a lecturer in tax law at the University of Canterbury, wrote his thesis on Russell. He said it would be a shame for history to consider him merely the Master Tax Avoider - a term ascribed by a lawyer once representing the IRD.
"He displayed immense tenacity and stamina to continue challenging Inland Revenue ... There is no other individual who has been involved in a tax dispute for such a long period of time in New Zealand, and I would suggest even internationally ... That is what makes Mr Russell unique."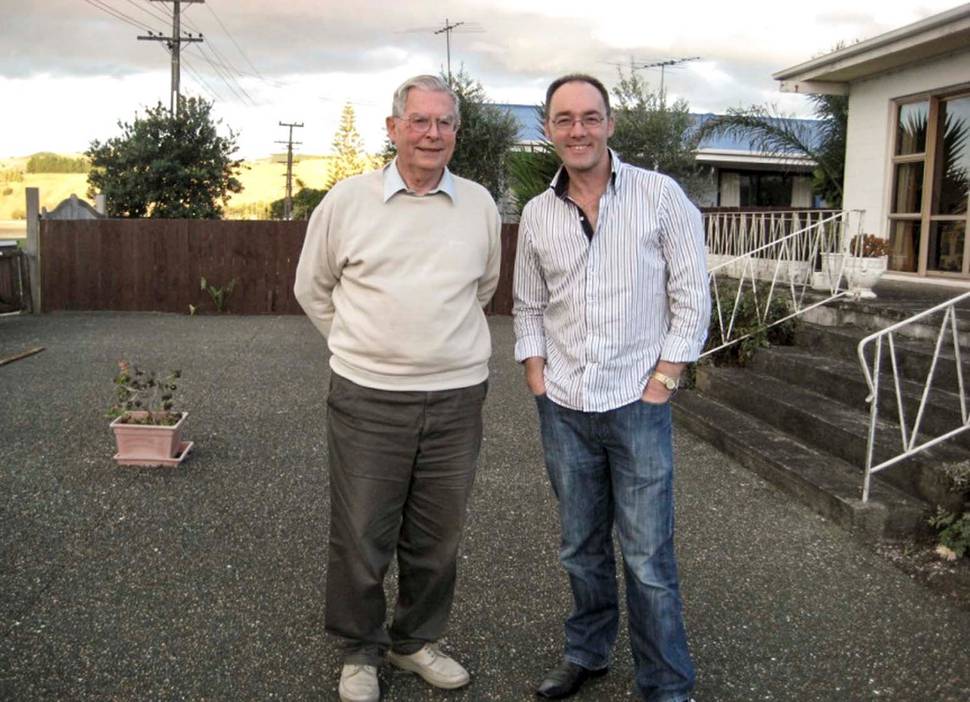 Russell fell into finance by accident. He told Hodson his father wanted him to become an engineer and take over the family farm in Hamilton but he enrolled in an accounting course by mistake.
Paul Barber, a retired judge who presided over many of Russell's hearings, said he was an intelligent man who could have contributed much more to New Zealand had he taken a different path.
Barber, who died in 2016, told Hodson that Russell could have contributed much to the business world but instead became obsessed with tax.
The former judge said he found Russell a "thoroughly nice person ... with such enormous talent ... a man of integrity, sincere and most intelligent ... I thought he should be in an office, dishing out advice, investment advice, not fighting the IRD".
Hodson was among the speakers at Russell's funeral at Papakura Wesleyan Church last month.
He interviewed Russell several times and the pair became friends. He wanted to capture Russell's story and motivations rather than argue the merits of his tax avoidance. He said Russell was self-effacing and time with him was enlightening and enjoyable.
Hodson said it was apparent Russell's legal battle was driven by firmly-held beliefs rather than narcissism.
"Mr Russell mentioned to me early in the interview process his school motto from all those years ago ... was 'Dare to be True' with Mr Russell stating that he always remembered that motto and had endeavoured to take it on board personally throughout his life."
Russell visited Christchurch to meet Hodson's students in 2011 and 2014. He was enthusiastic and meticulously prepared. For many students, his visits were a course highlight.
"I continue to have a lecture dedicated to the topic of Mr Russell and his tax template and associated issues."
Russell's fight had an impact on New Zealand law, Hodson said. His legacy included receivership and company laws being amended to counteract his activities.
He told Hodson he had no regrets about his long battle with the IRD. Later he said the many years of litigation had "all been a big waste of time really", although Hodson believes that was a throwaway line.
It's certainly at odds with a more bullish tone during his 2014 interview with the Herald.
"It will be a fight to the death," he said. "I've said to [the IRD], 'you guys have got to win in the end but I'm going to have a lot of fun in the middle section here because I'm not going yet'."
In the end, Russell's health went downhill fast.
His widow, Melva, has dementia and was moved into specialist care in February.
Weeks later Russell went to Middlemore Hospital for six weeks. He went home for a week, then back to hospital for his final fortnight.
Mary Henry, the eldest of his five children, said his physical deterioration picked up pace after his final birthday last October.
He'd recently said he was ready to face death and grateful for a life doing what he loved.
Henry remembered her father as calm and optimistic, even as his battle raged with the IRD.
"Dad was pretty unflappable. If he had any anger he kept it well-hidden. There was always some solution, he just had to work out what it was."
Those final months were spent in Kawakawa Bay, about an hour south-east of central Auckland. The home full of files was owned by a trust, the beneficiaries his children.
"Mr Russell's lifestyle always appears to have perplexed Inland Revenue," Hodson said. "He clearly did not seek a life of lavish spending and flashy living. Rather our interviews were conducted in his lounge room with second-hand organs and Draylon fabric-covered lounge suites."
Hodson once asked if there was a "big pot of money" somewhere.
"He said that if Inland Revenue do find a big pot of money they could keep half of it because it wouldn't be his," he recalled.
Henry remembered rooms of files while she and her siblings were growing up before the move to Kawakawa Bay. Her father's work dominated the house, and family life.
"I know he regretted not spending more time with us when we were growing up, and more quality time with mum."
As late as last year, he was still working two or three hours a day. Of his 3000 books, he'd only read the John Grisham novels he loved because they denigrated lawyers.
Arguably Russell's biggest role was managing director of the biggest merchant bank in the country, Securitibank. Staff included Sir Michael Fay, David Richwhite and Rod Petricevic.
Securitibank collapsed in 1976. Creditors were eventually paid the $31 million owed plus interest but Russell believed his reputation was so tainted he was unemployable so set up business as a liquidator and receiver. At the height of his activities, he had 58 staff.
Hodson believes the New Zealand financial landscape could be different now had the bank not existed.
Russell told him: "What was happening really is we were stretching the rules ... without people doing that you don't get any development."
The IRD versus Russell went all the way to the Privy Council. At its peak, 40 staff were dedicated to shutting down his tax schemes known as "the Russell Template".
Described by the Court of Appeal as a "blatant tax-avoidance scheme", it used partnerships to offset the profit made by one company against the tax losses of another.
In 2003 the IRD reassessed Russell's personal income and said he should have declared income of $15.76m between 1985 and 2000 instead of $298,700.
Eventually, and after repeated offers to repay $1000 a week until his death were rejected by the IRD, he accepted bankruptcy in November 2015.
By then the bill had ballooned to almost $500m due to penalties and compound interest.
Russell always maintained he was in the right and saw bankruptcy as payback: "It is a true vendetta in that they are gunning for me personally and they are just going to do whatever they can to get rid of me."
It also restricted his business activities. So his daughter Mary and son John were drafted in to work at Commercial Management, a company run from the Kawakawa Bay property.
Henry's role has given her the opportunity to read paperwork from her father's legal battles. She said she could understand his claim that the IRD had a vendetta against him in some cases, but not others.
The legal wrangles continue. Multiple cases involving Commercial Management and some of its clients are ongoing; some were started by the IRD, others by Commercial Management.
"The fights will continue but we'll be a bit more choosy," said Henry.
The IRD said it was policy not to comment on ongoing cases. It declined to comment on Russell's death.
He is survived by his wife, five siblings, five children, two son-in-laws, 11 grandchildren and five great-grandchildren.