A Kiwi tech company started by Auckland University students in 2012 has suffered a major blow with the collapse of a big-money deal.
The business, Stretchsense, has been forced to cut 140 staff after a US$92 million ($131m) investment deal with Japanese online retailer Start Today fell through.
StretchSense chief executive Ben O'Brien told the Herald that letting go of the staff was one of the hardest things he's had to do in his career.
The deal, announced in November, was the result of collaboration on a product called the Zozo suit which gave wearers exact body measurements to check if products bought online would fit them.
O'Brien put the collapse of the partnership down to the fact that demand had outstripped supply, and the company wasn't able to keep up.
Earlier this week, Start Today announced orders for the Zozo suit had passed one million.
"They launched [the suit] based on our technology and it was a huge success," O'Brien said.
"They sold a very large number of them and because it was a new tech and a new product, the rate at which it could be produced here, we just could not keep up with demand."
Start Today subsequently withdrew from the agreement, changing technology providers to a camera-based system being produced in China.
O'Brien said it had been a "rough ride".
"We have had to let go of about 140 people, so quite a significant number," he said. "It has been really, really hard. I never want to have to go through that again."
O'Brien said the company had scaled up quickly to cope with the demands of the agreement.
Prior to staff cuts late last month, the company had about 180 staff. It now has about 35.
Start Today paid an initial US$20m with the option to invest a further US$72m by the end of this year to take full control of StretchSense.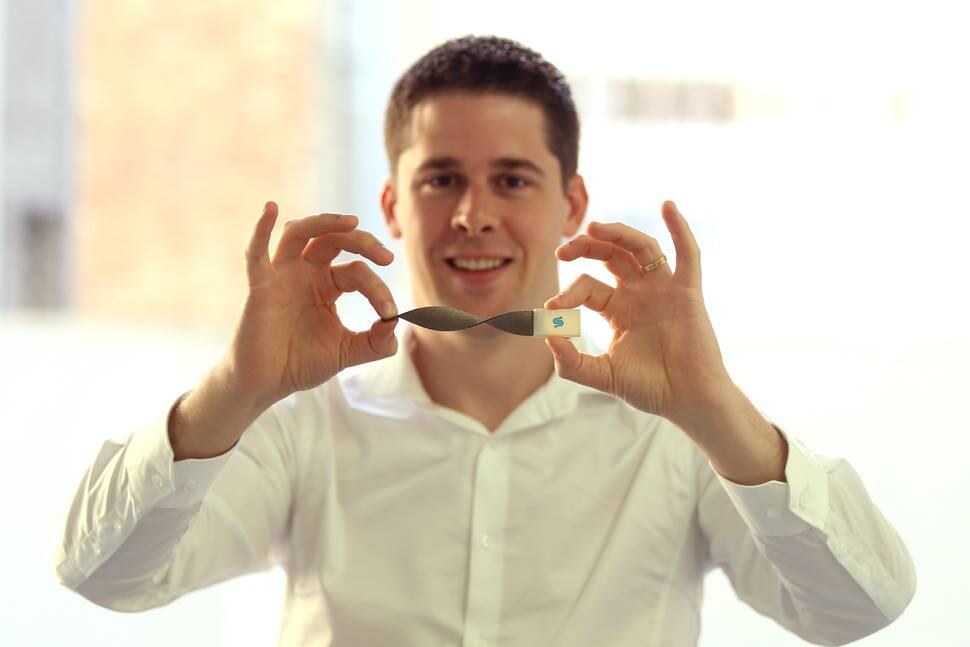 O'Brien said all investment had been withdrawn, but work on the technology since the deal was announced meant it was now years ahead of where it had been.
"This is start-ups. We built a new tech, we built a new product that didn't exist before and this is kind of what happens when you push the envelope," he said.
"The silver lining is we have come out of it with years more technology development and we have learned a lot."
O'Brien wouldn't comment on financial implications or whether the company was in talks with other potential investors, saying it was commercially sensitive.
The company has previously raised capital from local investment funds such as Flying Kiwi Angels and NZ Venture Investment Fund, including raising more than half a million dollars in 2014.
StretchSense was founded in 2012 by O'Brien and Todd Gisby, both University of Auckland students at the time, with bioengineering associate professor Iain Anderson.
StretchSense develops sensors that can be stitched into clothing to measure body movement, particularly valuable for tracking athletes' performance, coaching and rehabilitation.