Almost a year ago, 2000 people fled their homes as water flooded much of Edgecumbe township. But it wasn't only houses affected. Local businesses also had to evacuate.
"I walked out to College Rd, looked another 50-70m down the road, and I could see this wall of water coming towards me. It was 1.5m deep, 20m wide, a river flowing across one of the main streets in Edgecumbe," says Super Value owner Don Gorrie.
"It was a rapid rise of water that came down the street and flooded our building - we'd never seen anything like it in this part of town," says Geoff Wakelin of Bay Vets.
Gorrie vividly remembers the moment a raging torrent rushed past his supermarket.
Read more: Edgecumbe is a community strengthened by disaster
Edgecumbe flood anniversary: A year of highs and lows
Edgecumbe farming community played a big part in flood recovery
"There was debris, rubbish tins, all sorts floating along. At one stage, one of our Super Value signs floated along in the water. I reached over, grabbed it and put it into the boot of my car. Would you believe, that's still with me at home."
The water also engulfed the building that had housed the local vets for almost 30 years.
"I could see straight away that it was going to be bad, so I told the staff to get their vehicles out quickly. We were fortunate to be able to park our cars up on the railway embankment behind us and came back to the building," says Wakelin.
"By that stage, water was entering the building, so we tried to put as much stuff up high as we could. We realised we needed to get out quite quickly."
A year later, more than half of Edgecumbe's 1800 residents are back in their homes, and business owners are beginning to grow in confidence. But it hasn't been plain sailing for everyone.
Gorrie says he's spent much of the year battling with insurers to reopen his supermarket.
"I have never beaten my head so much against a brick wall, in dealing with these insurance companies. It's slow and painstaking, they ensure their replies to any correspondence are difficult enough that you can take no comfort out of what they are telling you."
And he's concerned about the impact the delays are having on the locals.
"Some people will be shopping in the outlying towns, so they have 20 to 25km to get their groceries. There has been a huge sentiment in the community that they need and want their supermarket back.
"I just feel so sorry that we have not been able to get something to them sooner," says Gorrie.
Bay Vets worked out of a building in Whakatane for almost two months. Since June, they've rented a smaller operating space in Edgecumbe.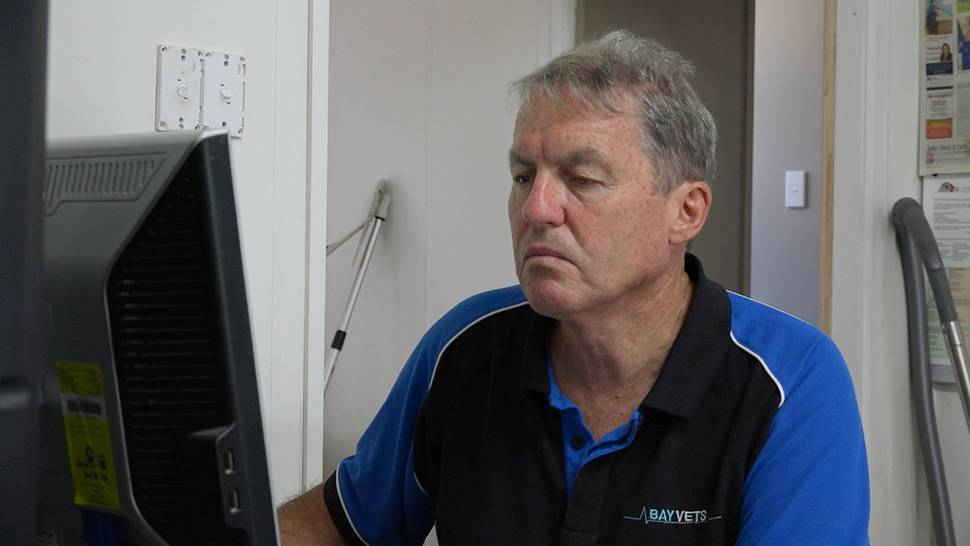 "Although it is very small, we've been able to have a depot there, and service the local community - albeit in a limited way," says Wakelin.
"The job is difficult enough at the best of times, and then suddenly you are working under restricted conditions. So all of the normal things you'd do, which are tough enough as it is, are that much harder."
With renovations almost complete, Wakelin says Bay Vets are now only days away from reopening.
"We are confident that we will be in by the date that we've set for ourselves, which is the anniversary of the flood. It's exciting. The staff are looking forward to getting out of their cramped circumstances and find a new normality."