Residential house auction's popularity is falling with Wellington numbers down 40 per cent, Auckland down by nearly a third and national numbers down nearly a quarter, according to New Zealand's largest real estate agency chain.
Chris Kennedy, chief executive of Harcourts, has released data showing far few vendors putting their places up for sale under the hammer.
New auctions held by Harcourts dropped 20.7 per cent from 246 a year ago to 195 last month, his data showed. National house prices rose 3 per cent in the last year. The average price of a residential property sold by his agency was $600,460 in December 2016 but $618,450 last month. Written sales fell 3 per cent from 1,716 to 1,659.
New Auckland auctions dropped 29 per cent from 94 in December 2016 to 67 last month. Auckland average Harcourts sale prices rose 5 per cent annually, from $959,104 in December 2016 to $1,007,380 last month.
Wellington auctions dropped by 40 per cent between the two months, from 25 to just 15. Wellington average sale prices rose 9 per cent from $465,301 to $507,712.
And Christchurch auction numbers fell 39 per cent from 53 auctions in December 2016 to just 32 last month.
Kennedy said the Christmas period never helped house sales : "December is generally a pretty quiet month with people's minds on other things."
But in a written commentary, he acknowledged the drop in auction figures, said buyers were holding to their belief that this sales technique was best in a strong market but said his agency was out to change that view.
"That is something we will continue to work to change this coming year. I think it's doing buyers a disservice to not try and change that belief," he said.
Vendors should not think they would get a low price at auction, or accept a bid less than their expectations, he indicated.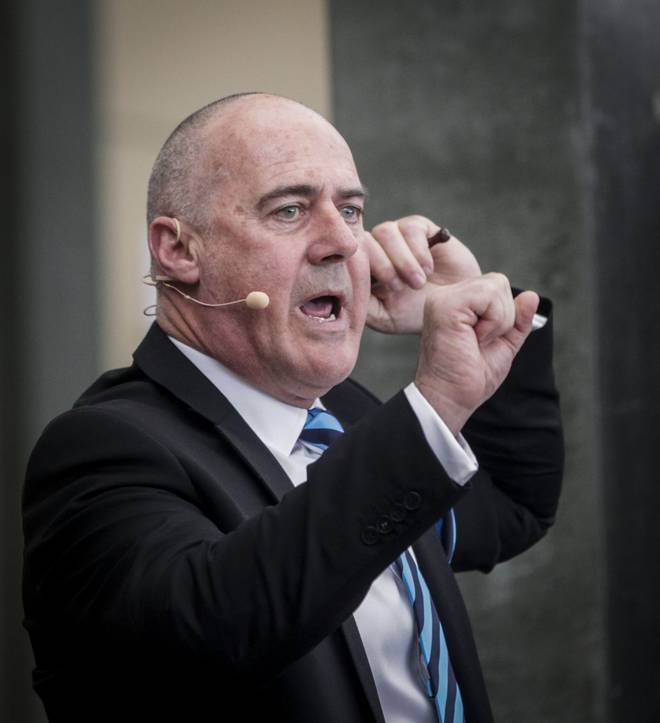 "The crucial thing sellers should remember is that in an auction campaign, they always retain control. They are under no obligation to sell for less than their reserve," he stressed.
Harcourts is not the only agency to notice auction numbers plummet.
Barfoot & Thompson says it "holds more auctions than any other real estate company in Auckland" but auction attendance and clearance rates have dropped in the last two years.
Its Shortland St auction rooms were previously packed with rows of people standing at the back. But more recent auctions have seen many empty chairs in the two main rooms. Some properties are either sold in advance of the auction day or passed in when bids fail to emerge or reach reserves.
Campbell Dunoon, Barfoots auction manager, said today: "The investor market has been a little nervous in the last three to four months. It's no surprise with the change of Government. Aspirational Auckland homes are still being fought over at auction. There is a little less urgency to bid and buy at auction than there was in previous years. There isn't that frenzied bidding we've seen in the past. That has been tempered but interest remains buoyant."
Barfoots auctioned more than 7000 residential and commercial properties last year, he said.
Harcourts did find one area where auction numbers improved between the two Decembers: in the central region, auctions rose 36 per cent from 44 a year ago to 60 last month.