Qantas' first Boeing 787-9 touched down in Sydney today after a low-level swoop down the city's harbour trailed by helicopters shooting footage of the plane.
The plane, VH-ZNA, was greeted by more than 1000 staff, politicians and guests in a hangar.
Qantas chief executive Alan Joyce said his airline had rediscovered ''its mojo'' and the aircraft would give it capability to fly new routes and make savings on fuel.
Three years ago the airline suffered heavy losses on international routes.
"We've taken delivery of hundreds of aircraft in our 98-year history but only a few of them have been game-changers like this one," Joyce said.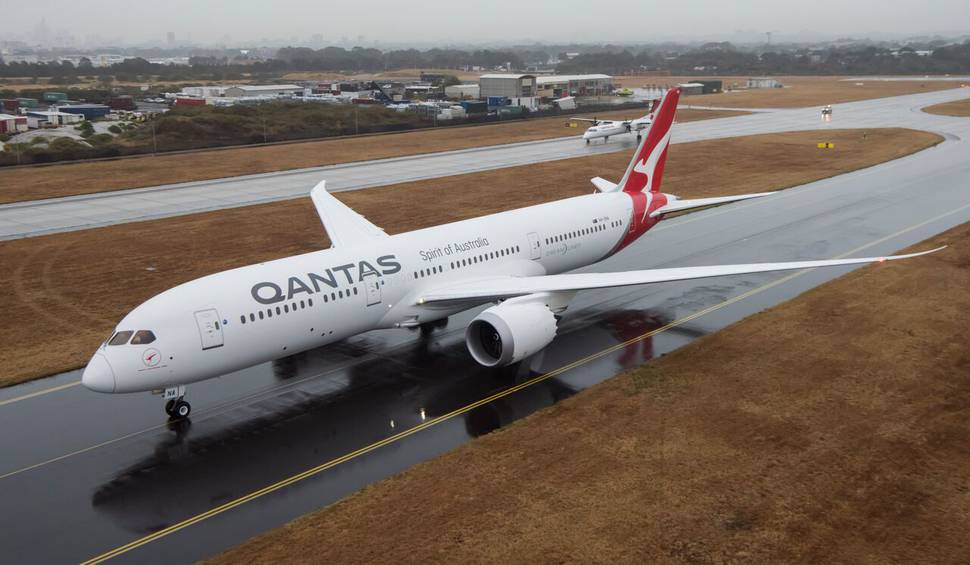 "The arrival of the Dreamliner coincides with a new chapter for Qantas.
"We're recruiting more pilots and cabin crew, we're expanding the number of places we fly.''
The first Dreamliner will fly a number of domestic passenger services around Australia to help with crew familiarisation before its first international service from Melbourne to Los Angeles in December this year.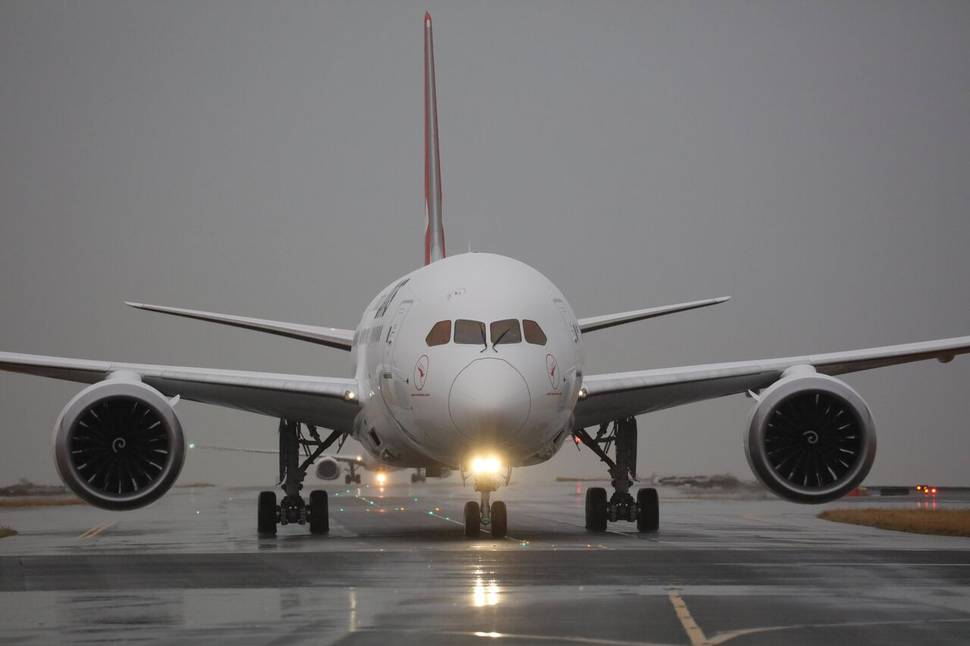 The second Qantas Dreamliner is on the production line at Boeing's Seattle factory and will be delivered by early December. Two more Dreamliners will be delivered by March to coincide with the start of Perth-London services. All eight will have arrived by the end of 2018.
So far more than 600 of the planes have been delivered to about 60 airlines after a rocky start to the Dreamliner programme. Air New Zealand was the launch customer for the 787-9 and got the first of its planes in 2014.
• Grant Bradley travelled on the ferry flight courtesy of Qantas and Boeing.