A mobile app is allowing sighted Kiwis to lend their eyes to the blind when they most need it via a live video connection.
About 3000 sighted and blind Kiwis have joined free app Be My Eyes, including The Blind Foundation's general manager of strategic relations Neil Jarvis.
Jarvis lives alone which can prove difficult when blind.
"It might be a really simple thing like you want to work out whether the tin you are about to open is a tin of beans or a tin of pineapple chunks, and that really matters when you're deciding what to put on the plate," he said.
That's where Be My Eyes comes in. With the press of a button, the app would establish a live video connection between Jarvis and a sighted volunteer, who would immediately be able to tell him not only what is in the tin but also answer questions such as whether it has passed the expiry date.
"In the past, what you'd have to do is end up waiting for a friendly pair of eyes that was round the house at some point, and that might happen later on in the day but it might not," Jarvis said.

"It gives you immediate control rather than putting something to one side and thinking 'I must remember to ask [someone] that when they come around'. Also, you don't want to be constantly using your friend as your eyes."
Jarvis, 52, has also used Be My Eyes to help him identify the colour of his clothes and when his computer was playing up.

He said the app gives users "more confidence, more independence, more certainty and more control over your immediate environment".

"It's reassured me sometimes that I've made the right choice on something and occasionally it's just told me information I wouldn't have any other means of getting, when I needed it."

Since Be My Eyes was launched in 2015 in Denmark, more than 500,000 sighted volunteers and 42,000 blind and visually impaired people have joined.

The huge network of volunteers from all around the world means that no matter when users request help it is almost guaranteed there will be someone available. Plus because the technology matches people based on language and time zone, volunteers are only contacted during daytime hours.

"It allows people to contribute very conveniently to making someone's life better," said Jarvis.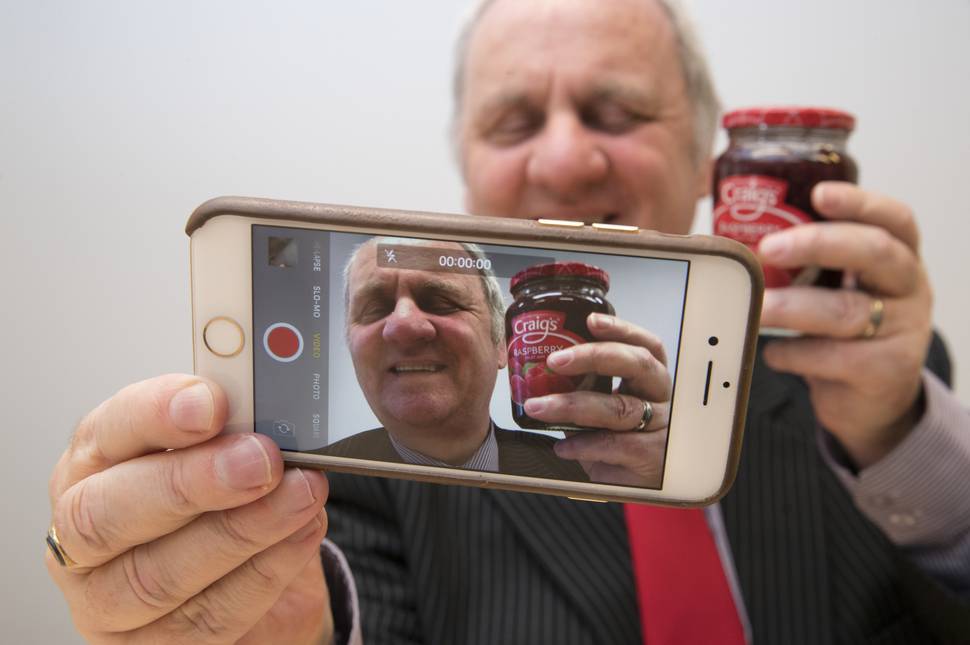 "If you are a volunteer who's describing what these things are, you are doing something really valuable but you don't have to go out of your way to do it."

Be My Eyes community director Alexander Hauerslev Jensen said was touched by the ways some people have used the app.
These included a blind woman in Finland who was able to watch her son's basketball game through the eyes of a volunteer.
A volunteer also reported helping a blind couple in the UK read the results of a pregnancy test via Be My Eyes.
"The sense of independence that goes with doing stuff yourself and also being able to do it relatively quick is something that brings great joy," Jensen said.

"It is our goal to bring sight to everyone, everywhere."