Ten years since Steve Jobs held up the first iPhone, the tech giant has upped the gadgetry, and price, for the latest $2000 incarnation, writes James Titcomb.
In the summer of 2013, it looked very probable that Apple's best days were behind it. Two years earlier, Steve Jobs, its legendary founder, had died, throwing the company's reputation for life-changing innovations into question.
Sales of Apple's miracle product, the iPhone, were not growing as fast as they once had. Sales of phones made by Samsung, and running Google's rival Android operating system, topped the charts. The surging share price that had accompanied Jobs' string of hit products, leading Apple to overtake ExxonMobil as the world's most valuable public company, had gone into reverse.
The problem, pundits summarised, was that Tim Cook, Apple's new chief executive, was refusing to court the lower end of the market. The iPhone was too expensive for most consumers in Asia, continental Europe and South America, the world's booming smartphone markets. The answer, so the theory went, was simple: Apple needed to introduce a cheap iPhone aimed at emerging markets.
Cook complied, to an extent. In September 2013, for the first time, Apple unveiled two different iPhones, the expected high-end model known as the 5s, and a cheaper version made of plastic and lacking some of the new features of its pricier sibling. At $770, the iPhone 5c was hardly cheap, but was Apple's most affordable phone to date.
Things did not go to plan and, by the company's standards, the 5c was a flop. Just four months after unveiling the phone, Cook admitted that its tentative foray into budget devices was not going as hoped. "It was the first time we'd ever run that particular play, and demand percentage turned out to be different than we thought," he said.
The following year, the experiment was not repeated. The new models - the iPhone 6 and 6 Plus - went the opposite way, becoming bigger and more expensive. They triggered record sales and a spectacular share price revival. Shoppers, it turns out, wanted better phones, not cheaper ones.
T
his week, Apple pushed that theory further than ever before, releasing an iPhone that breaks the $2000 barrier. The iPhone X, released to great fanfare in California, marks 10 years since the release of the first iPhone in 2007.
Apple is not known for riding on past glories, but an anniversary brings certain expectations, and since the basic design of the iPhone had not changed in three years, fans were hoping for something special.
To add to the sense that this year was a little different, the event was the first to be held at Apple's new $5 billion headquarters, a colossal doughnut-shaped building that opened its doors earlier this year, and will eventually hold 14,000 employees.
Of the three new iPhones that Cook released - the 8, the 8 Plus and the X - two featured few radical upgrades, largely mimicking designs of recent years.
But the X (pronounced "10") is different, having a bigger and brighter display that dominates the front of the phone, a 3D sensor that can scan the world around it to recognise faces, and a slick new glass design.
There is no doubt that Apple will sell tens of millions of each device, but the iPhone X will be seen as a crucial test of the company's ability to innovate and its price will be a test of just how much its fans are willing to pay.
Apple is hardly under the pressure it was in 2013. Its share price, driven by optimism about its booming software division and the possibility of tax reform from President Donald Trump, is at an all-time high, having risen by 40 per cent this year.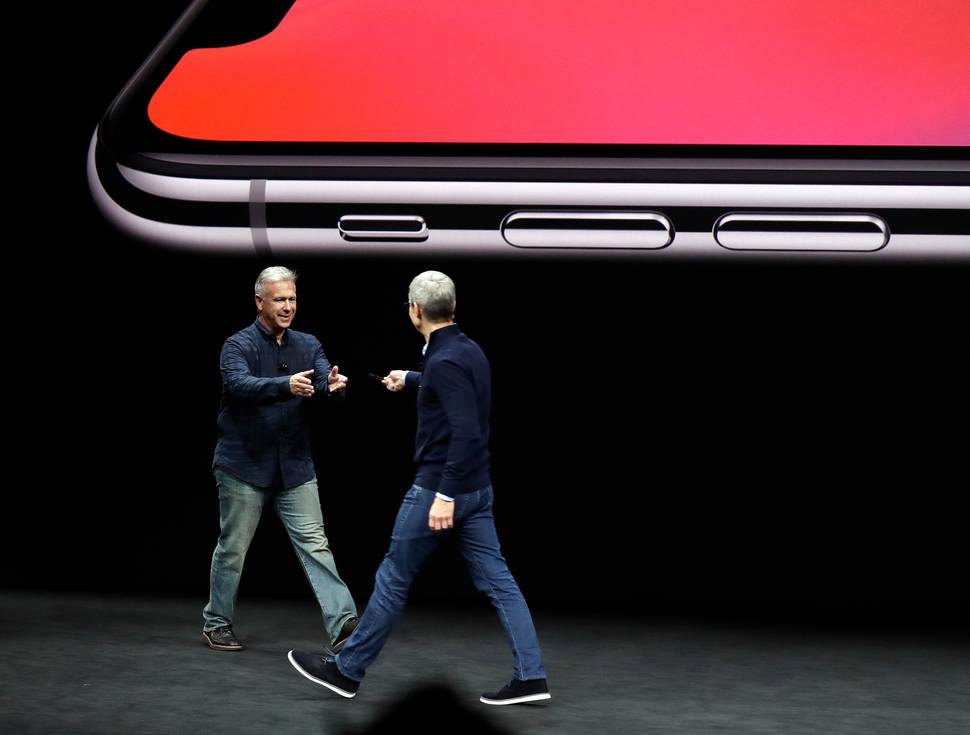 But the rapidly expanding smartphone market that once drove its growth has petered out.
According to research from Gartner, global sales grew 6.7 per cent in the second quarter of this year; in the same quarter four years ago it was 46.5 per cent. The growth that is left is in devices priced at under $200, half the price of the cheapest iPhone.
In mature markets, consumers are holding on to phones for longer.
"It's a broad overarching trend in the industry," says Ben Wood, an analyst at CCS Insight. "People are keeping their phones longer. Fifteen years ago you had flip phones and candybar phones, there was a real imperative to upgrade every 18 months because things were moving forward at tremendous pace. That innovation has faded off.
"[With today's smartphones] we have a dominant form factor of a rectangle, as big a screen as possible and as big a battery as possible. The software [which runs on old devices as well as new] is now as important as the hardware, so there's less need to upgrade."
The trend has been evident in Apple's results. Last year, iPhone sales fell for the first time in history, with owners less interested in upgrading to the 6s model released in 2015.
In recent months, after the launch of the iPhone 7 a year ago, they have bounced back, but only slightly.
In June, the company was overtaken by Huawei, the Chinese giant that has flooded every area of the market with affordable and reliable handsets, to fall to third place by market share, according to Counterpoint Research.
While it is probably a temporary blip, it was the first time that the duopoly enjoyed by Samsung and Apple has been broken in years. Faced with flat iPhone sales, Apple has tried to shift attention towards growth in other products.
It has focused efforts on making its iPad tablet fit for professionals, pitching it as a serious PC replacement. It has launched peripherals like the Apple Watch and AirPod headphones. Paid-for software such as apps, cloud storage and the Apple Music streaming service have been pushed to the fore at a company whose heritage is more steeped in hardware design.
The strategy has worked up to a point. Apple is the world's largest tablet maker, smartwatch maker and wireless headphones maker. Apple Music has 27 million subscribers, making it second only to Spotify. Revenue from its App Store grew 40 per cent last year.
"They are starting to extract additional revenue from users, even if they keep their phone for longer," says Wood, who adds that complementary products make the iPhone the "Hotel California of smartphones - once you're in it's so hard to leave".
Any of these businesses, in isolation, would be enormous - Cook is fond of saying its software and services division alone generates revenues equal to a Fortune 100 company.
On stage this week, Apple's new watch and TV - a potential curtain-raiser for Apple's assault on Hollywood - won almost as much time as the main event.
The company is repeatedly tipped to be preparing a war chest that will see it compete with the likes of Netflix and Amazon, and was last week reported to have joined the race for rights to the Bond film franchise.
Apple executives spent extra time promoting "ARKit", the company's new software allowing developers to create augmented reality apps in which virtual creatures and icons can interact with the real world via the iPhone's camera. Cook has barely contained his excitement for AR, recently saying it makes him want to "yell out and scream".
None of these businesses, however, compare to the monster that is the iPhone.
In the first six months of this year, the iPhone brought in $58 billion in revenue, six in every 10 of the dollars Apple made. A marginal lift in iPhone sales would have a greater impact than revenue from the Apple Watch doubling.
What, then, to do about the iPhone? Apple has pointed to increasing numbers of people switching from rival manufacturers, but the majority of consumers have settled on a favourite system. Well-received new devices from Samsung and Google, which began selling its own phones last year, may also have stemmed a tide of switchers.
Some analysts are expecting the pent-up demand for the new iPhone to trigger a "super-cycle" of upgrades, in which consumers that have waited two, three or more years for a new phone eventually pull the trigger.
The iPhone X will arrive in New Zealand in early November priced at $2099 or $1799 for the version with latest storage. An unscientific poll on the Herald's website suggests people won't be queueing up - of almost 8000 readers, 73 per cent said they would absolutely not pay that price for a phone.
But analysts at Credit Suisse believe iPhone sales will rise from 229 million this year to 250m next, and 270m the year after. Others are sceptical that so many millions are anticipating the new devices quite so eagerly: the truth being that most people are not so tuned in to the technology industry's news cycle as to base their upgrade plans on the cadence of Apple's roadmap.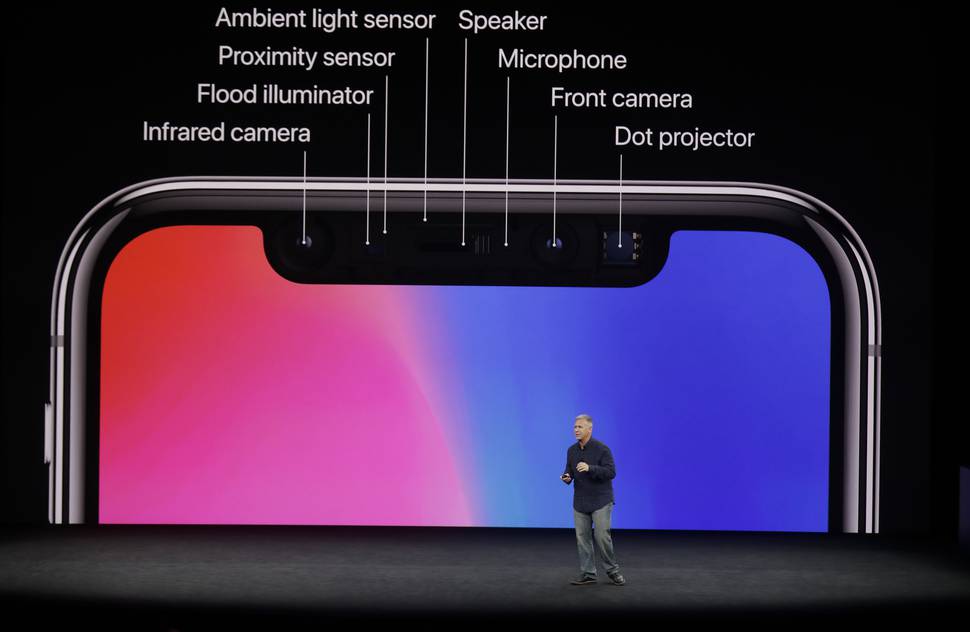 So, instead, the company's best bet may be to simply increase prices. Its customers are famously loyal and since the proliferation of software and peripherals that accompany the iPhone has made it more difficult than ever to switch, they may be willing to pay more for their next device.
Analysts at UBS believe that Apple may have scope to raise the average price of the iPhone by as much as $115 without having too much of an effect on sales.
Entering four-digit prices - territory that has to date only been crossed by luxury phone makers - could spark a consumer backlash, especially among those who have always grumbled about the "Apple tax", a perceived premium that critics say owes more to the brand name than performance. But Apple has managed to steadily raise prices in recent years, even while its innovative streak has slowed down.
In the final three months of last year, the average selling price of an iPhone was $694.57. Two years earlier it was $687.30, and two years before that it was $641.50.
UBS expects a much more significant increase in future, forecasting a $50 leap in average selling prices this year alone, and making the iPhone account for an even greater proportion of total sales.
In the 10 years since Steve Jobs held up the original iPhone, Apple has tried a lot of new tricks. But as the company ushers in the era of the $2000 smartphone, its most famous product is as crucial as ever.
Need to know
Say what?
The new iPhone X is pronounced "ten" and not "X".
All glass
Apple's all-glass design is "the most durable" ever used in a smartphone, according to the company.
Edge-to-edge
The front of the iPhone is all screen. The display covers the full face of the device, with the exception of a small sliver at the top for the camera. The screen measures 5.8-inches diagonally.
No home button
Instead, users can swipe up from the bottom of the screen to return to the home screen or toggle between apps.
Face ID
The iPhone X is unlocked by scanning and recognising your face.
Longer battery life
Apple says the iPhone X has two hours more battery life than the iPhone 7.
Fewer colours
The iPhone X comes in just two colours: silver and space grey.
Cost
The 64GB model will cost $1799 and the 256GB $2099
When
It'll be available in New Zealand from Friday, November 3 with pre-orders taken from Friday, October 27.