Eight century-old homes on stand-alone garden-filled Auckland sites will go to make way for a futuristic apartment block.
Work on one of the largest apartment buildings planned for Meadowbank is expected to begin soon in what will be a big shake up for the neighbourhood, filled with low-rise, wooden homes dating back around a century on leafy, green sections.
In an example of the city's new intensification strategy, the neighbourhood will see Soto - a pagoda-style, dark, futuristic, 58-unit six-level apartment block with seven three-level terraced places, towering more than 20m above the surrounding older neighbourhood homes.
It initially didn't go down particularly well with neighbours, although two objectors subsequently withdrew their complaints. Four submissions initially opposed the scheme and one was neutral.
Consent has been granted from independent hearing commissioners.
The towering development will have 130 carparks and is planned for land near the major intersection by the BP service station at the strip shops where Meadowbank Rd, St Johns Rd and Remuera Rd meet.
The apartments and townhouses could well be home to more than 100 people.
Cary Bowkett of development business Southside is about to begin marketing Soto which he says will offer electric car charging points for $1000 a carpark. The plan to build it was notified on a limited basis, meaning some neighbours had a say.
Bowkett's business has more than a half-hectare site at 6-14 Meadowbank Rd, using a plan by architects Monk Mackenzie. People were consulted, he said.
"We have been working with a few or most of the neighbours and we did certain things around design to address their concerns. Most of the site was amalgamated over 40 years.
"Six had already been amalgamated and those owners are buying into the development."
Bowkett wants 10 per cent deposits and says finance is in place. Southside has contracted builder Ganellen and Bowkett is seeking Herald publicity as his pre-sale marketing campaign.
Immediate neighbours to the site, the Bethells, hired a barrister to lodge their written objection to commissioners, telling how they had renovated their bungalow, had three primary school age children, a pool and garden area.
Soto would loom over their entire southern and western boundaries, they said.
Some of their complaints included: dominance, exceeding maximum height standards of 16m, exceeding maximum site coverage by 5 per cent, generating unreasonable noise and disruption, more than 350 traffic movements a day and loss of privacy.
But the Bethells had subsequently provided a letter supporting the application, subject to conditions being imposed and agreed to, the commissioners' report said.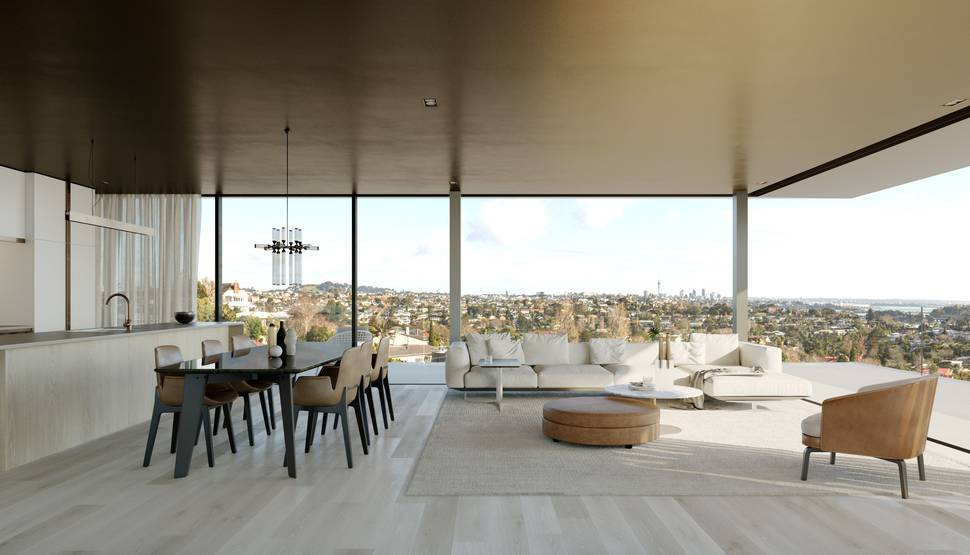 Another neighbour, Tsai-Fen Hsieh, cited loss of privacy and sunshine, flooding issues and said "the development will alter the character of the area and result in additional traffic density."
The Raye Blumenthal Freedman Trust which owns a Jewish community library on Remuera Rd, also objected, lodging a written submission, but that had since been withdrawn.
See where Soto will be built:

SOTO
• New Meadowbank apartment scheme

• 6-14 Meadowbank Rd

• 58 apartments in 6-storey block

• 7 three-storey townhouses

• On 5225sq m site near shops

• 130 carparks

• One-bedroom 70sq m places from $620,000

• $4m for premium apartments

• Land designed a Special Housing Area