Hollywood star Bryce Dallas Howard will be the face of New Zealand for a new tourism campaign in the United States that she helped make.
The Jurassic World star who also filmed family movie Pete's Dragon in this country will be part of a $2 million collaboration with National Geographic Travel.
The United States market is surging. In the last year the number of holiday arrivals grew by nearly one third to 210,576 due to more airline capacity and direct flights to more destinations.
Howard spent time here filming Pete's Dragon and during the video and online content campaign she explores areas of New Zealand including the Bay of Islands, Waipoua Forest, Wellington and Queenstown.
She will also star in Tourism New Zealand's digital ad campaigns in the United States and Canada and promote New Zealand in TV talk shows in the US.

Her father is former Happy Days star and Oscar winning director Ron Howard who brought Bryce to Queenstown as a six-year-old while filming the
fantasy film Willow.
Tourism New Zealand said she was a long-time fan of New Zealand. Bryce Howard, 36, travelled here in April this year to film the videos which are built around her favourite places and experiences.
As creative director, she was heavily involved in mapping the story, including selecting themes, locations and video style.
"Many people assume New Zealand is too far without realising that the wealth of experiences the country has to offer makes the travel time completely worth it. I've been surprised how quickly the time on that flight passes each time I've travelled there. It's really just a night's sleep away and once you're there, you've arrived at heaven on earth."
While filming for Disney's Pete's Dragon she spent time in Wellington, the Bay of Plenty and Southland.
She also lived for a time at Mt Maunganui where her two children went to school. She later moved to Tapanui where she lived on a farm and loved it, said Tourism New Zealand.
"When I spend time in New Zealand, I always admire the importance Kiwis place on embracing nature and being outside. Just as much as the setting, it's this gratitude for the planet and the lifestyle formed from it that makes me love this country so much."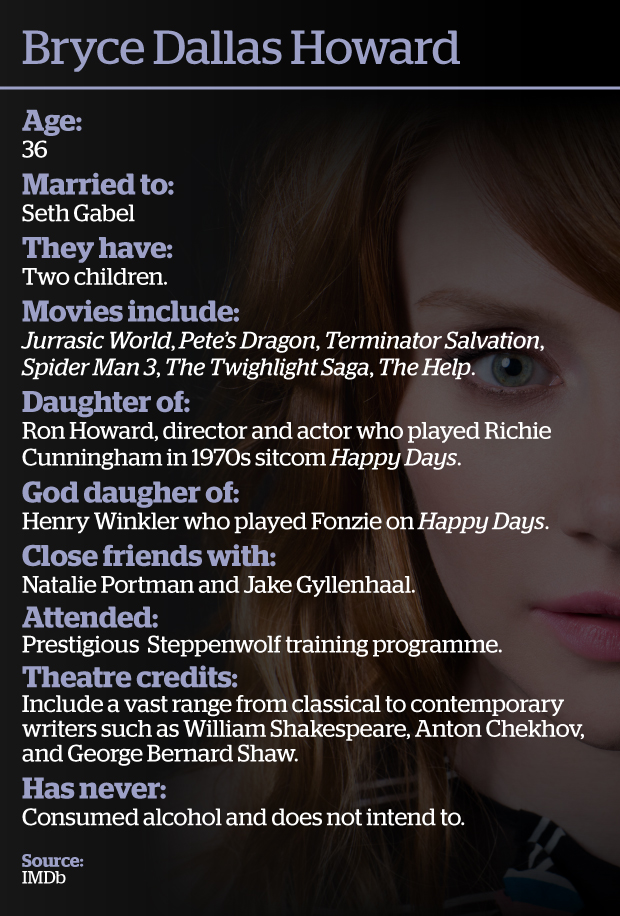 Tourism New Zealand chief executive Stephen England-Hall said Howard was a perfect fit for the role as New Zealand's tourism ambassador in the United States.
"When you have someone of Bryce's calibre who genuinely loves your country and you pair that with National Geographic Travel magic happens. The videos are very natural and a reflection of the very special experience New Zealand has to offer.''

Tourism New Zealand has worked with celebrities from China, India and Indonesia to spread the message about this country.
''There is significant potential to grow the US market which is being helped by the increase in airline capacity and having a tourism ambassador of the calibre of Bryce Dallas Howard is a great opportunity to help grow that market," said England-Hall.
The United States is New Zealand's third largest international visitor market behind Australia and China.
About half of all US visitors to New Zealand are fully independent travellers who plan and organise their own accommodation, transport, and itinerary.
Last year Americans spent an average of $259 a day, compared to the overall visitor spend of $183 a day, according to the Ministry of Business Innovation and Employment.