Pipfruit and kiwifruit growers across New Zealand are likely to break harvest records this season, setting world-best productivity figures in the process.
Alan Pollard, CEO of Pipfruit New Zealand, says the apple and pear harvest now under way nationally is expected to be the largest crop ever grown in New Zealand - albeit from fewer trees.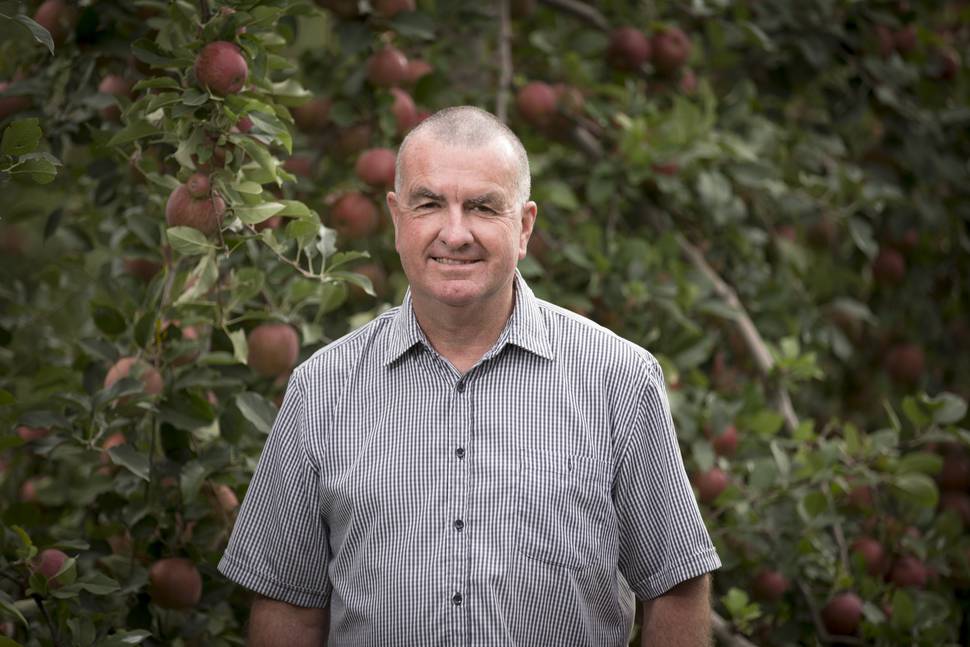 And kiwifruit packers are expecting the first export shipment mid-March will mark the start of a very lucrative season for their orchardist clients as well.
"We expect to grow a national crop [apples and pears] of 584,354 metric tonnes, up from the previous record of 560,000 metric tonnes in 2004. This year's crop will be grown on around 9500 hectares, compared with 13,500 hectares in 2004 - the NZ apple and pear industry has the highest productivity of any apple and pear producer in the world.
"Of the 584,354 metric tonnes, 390,381 metric tonnes will be for export; 68,790 metric tonnes for the domestic market; and the balance for processing [juices, etc]. Of the gross crop, 12,159 metric tonnes is pears."
For Pipfruit New Zealand, Hawke's Bay grows about 67 per cent of the crop; Nelson 26 per cent; Central Otago 3 per cent; with the balance grown in Gisborne, Waikato, Wairarapa, and South Canterbury.
The gold kiwifruit market has had no headwinds this season, and the crop is selling and getting a good price. Green will drop back in volume ... but, overall, the season has given the industry a lot of confidence for the current season prices.
"About 41 per cent of our export crop now goes to Asia. In 2004, that was only 13per cent," says Mr Pollard. "Our largest individual export markets in order are Germany, the United States, the United Kingdom and Taiwan.
"The growing season has been very good. We experienced some hail in Nelson that impacted some growers severely; however, across the regions the good rain, hot days and cool nights we experienced have produced a crop of outstanding quality."
He says the industry continues to innovate, investing heavily in science, research and innovation. This includes investment in growing structures, pest and disease management, capability and new varieties.
The industry already has a number of proprietary exclusive varieties that are succeeding internationally - apples such Jazz and Envy, for example, and pears such as the Piqa series. A new apple, Dazzle, was released recently that has significant potential internationally.
"The New Zealand apple and pear industry was named number one in the world for competitiveness by Belrose in the United States in 2015 and 2016; our R&D programme is aimed at keeping us well ahead of our competitors.
"We are the first of the larger primary sector industries to achieve the government's export double target, increasing export returns from $341 million in 2012 to about $720m last year. Most of that increase is due to extracting greater value out of our product than by volume growth. We are ahead of our target to be a $1 billion export industry by 2022."
While kiwifruit growers started slowly with a lower bud break, particularly for the traditional green variety, market forces will help lift prices because of the shortfall. But as the industry is preparing "for a considerable reduction" in the average yield for green orchards, the gold variety appears to be on track for another strong year, boosted by an increase in the number of gold orchards now reaching maturity.
The industry is predicting the smaller green kiwifruit crop in 2017 suggests the orchard-gate price prospects will be in the mid-$5 to $6/tray range next season. For gold kiwifruit, the industry's target is to keep pricing above $8/tray.
Listed company Seeka Ltd says the crops appear to be sizing well, in both green and gold. It concurs that while the green Hayward crop looks to be lower than recent years, the gold volume has increased.
Seeka expects its packhouse and coolstore facilities to be humming all season, having increased its packing and coolstore capacity across its regions to match growing volumes and to ensure the crop can be sent off at close to its optimal harvest time.
Its inventory includes apricot, avocado, banana, cherry, European pear, kiwiberry, kiwifruit, Nashi pear, papaya, pineapple and plum.
The reduced green crop appears to stem from a lighter flower outbreak this season, says Hamish Simson, CEO of the country's largest packhouse Eastpack Ltd. He says his company packed a record 40 million trays of Class 1 fruit last season, including more than 14 million trays of gold variety fruit.
"The green Haywards didn't flower as much this season," says Hamish. "There are various theories as to why, including that we have just come off two seasons of monster yields. We had a warm sort of winter, and we need a cold set to get good flowering. No one quite knows."
Growers rely on pollination to get the conversion ratio of flowers into fruit. "We got really good pollination, which dragged up the low number of flowers reasonably well, but we are still back a bit."
He says growing conditions have been excellent, with Mother Nature helping growers out at the back end of the growing season.
"The gold kiwifruit market has had no headwinds this season, and the crop is selling and getting a good price. Green will drop back in volume on the past couple of years but, overall, the season has given the industry a lot of confidence for the current season prices."
While there will be a lower input through packhouses, the drop in yield for green will likely increase the price. The first export ship was set to leave Tauranga mid-March, with the current season starting a little bit ahead of the date in 2016.
Another positive this season is that the dry matter content of the kiwifruit - basically everything that isn't water - is up this time. International kiwifruit marketer Zespri's payment structure is oriented towards taste, and the higher the dry matter content, the better the taste. "It's all about taste. That's what the market wants."
Hamish says the drop in volume for green could mean Eastpack packs about 36 million trays this season, instead of last year's 40 million.
"That's not a bad thing when viewed in context. The sector is growing very rapidly and we have got to evolve markets to handle and absorb those volumes."