Balconies at an Auckland apartment block continue to emit a high-pitched scream which Auckland Council says has drawn a complaints from people in the area.
New film footage taken during the weekend at the Grey Lynn block illustrates what people around the new Barrington apartments on Great North Rd say they have heard since around Christmas.
One resident, distressed by the sound, is worried about effects on elderly living in the next door retirement village complex.
Wind hitting the balustrade on outdoor balconies causes the screaming sound.
Steve Pearce, the council's compliance resource consents manager, conceded neighbourhood distress about the situation, which has been ongoing for months.
"Following complaints about this issue, we have investigated the matter," Pearce said.
Barrington is a new block at 554-558 Great North Rd in the Grey Lynn shops near the end of Williamson Ave.
Pearce said the Barrington balcony railings were not illegally constructed.
"The balustrades are built in accordance with the approved plans and it appears that, while they certainly cause a noise issue, they do not breach any specific planning rule or regulation," Pearce said.
Developer Craig Kells said this month the issue would be resolved soon, with sheets of glass put up to stop the wind.
"We have now engaged Glass Projects to install glass to the inside of the handrails to stop the wind passing through and whistling. This process should be completed in the next three to four weeks," he said on March 7.
The council's Pearce indicated relief.
"We are pleased to hear that the developer is going to amend the balustrades and we will continue to monitor this incident to ensure it is resolved," Pearce said.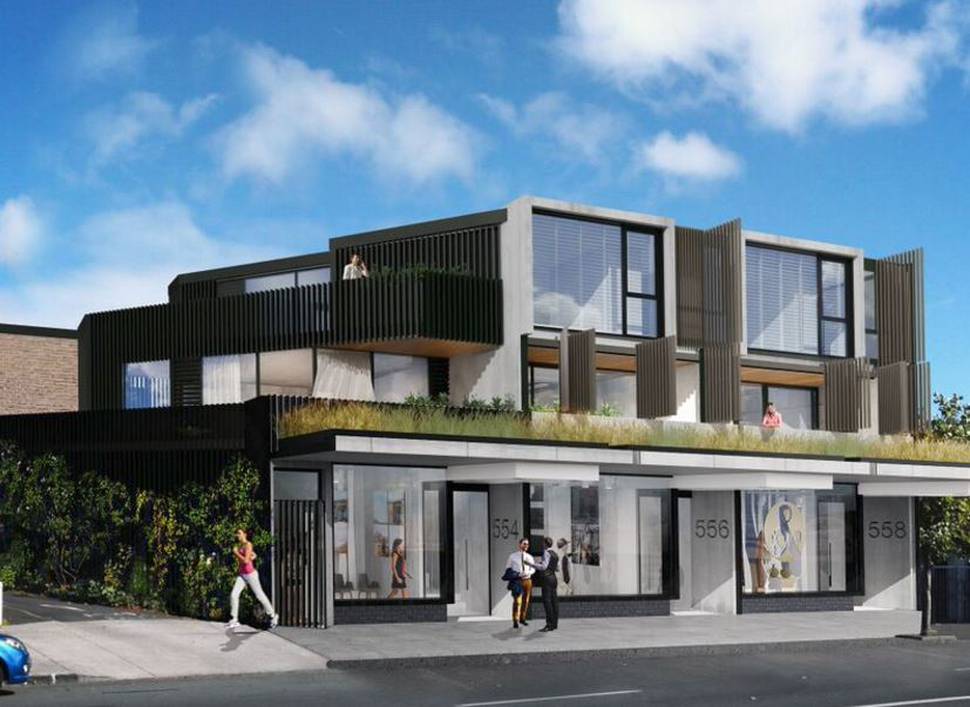 Neighbours Sherrol and Howard Manton live in the retirement village next door and say they are the closest neighbours.
"When it gets really bad, you get to screaming point," said Sherrol Manton, a retired accountant, 71. "We get on the bus, go downtown and have a break."