Some return flights to Europe have fallen below $1000 and on sale to London for an "unheard" of $1099.
At a special travel event this weekend, return flights to Hawaii will sell for below $700 and Los Angeles under $900 in economy while Flight Centre will sell some half-price business class fares.
Business class return companion fares to Los Angeles will fall from $7850 to $3925 and to New York will fall a whopping $5129 if two people are travelling in the premium cabin.
The deals are among the best ever as airlines, and travel agents, compete hard for the record number of Kiwis travelling overseas. Airlines are also pouring more capacity into this country as its lure as a tourist destination grows and they take advantage of relatively low oil prices.
Last year around 3.5 million visitors came to New Zealand and more than 2.6m Kiwis travelled overseas, up 9 per cent on the previous year.
The Amsterdam and London flights are aboard China Southern Airlines which runs new-generation aircraft, Boeing 787 Dreamliners, out of Auckland, the Hawaiian flights are with Air New Zealand, and the Los Angeles and New York flights are aboard American Airlines. Those airlines also use Dreamliners on those routes.
China Southern is one of the biggest airlines in the world by volume of passengers carried and Flight Centre says there are plenty of seats available at the cut-rate fares out of Auckland. The travel periods are mainly out of school holidays.
The business class fare cuts reflect more discounting at the premium end of the market, where airlines traditionally make their best returns. Flight Centre's best economy fare to London last year was $1349 and the $1099 fare at its expo during the weekend is unheard of, a spokeswoman said.
Sean Berenson, Flight Centre NZ general manager product, said the fares were the result of intense competition at all ends of the market.
"There is a lot more capacity, the airlines will tell you it's going well, and it is, but there's not doubt that the airlines are all feeling pressure under the volume of capacity coming into a small country.''
Air traffic controller Airways' figures show there was an 11 per cent increase in air traffic volumes from last year. The increase in international capacity mainly came out Asia but Emirates put on bigger aircraft throughout last year and a Gulf rival, Qatar Airways, began daily flights between Doha and Auckland on Waitangi Day.
Qatar shook up the market before Christmas with flights around $1200 to Europe, while Emirates is now offering $1499 flights to Oslo.
Berenson said the outlook for consumers is good.
"If oil remains at the way it is you're going to have this overcapacity in New Zealand for a very long time,'' Berenson said.
International Air Transport Association figures show while oil prices ended last year at double what they were at their lowest, around $US55 a barrel, it was still a good operating environment for airlines which have been enjoying some of their best profits ever.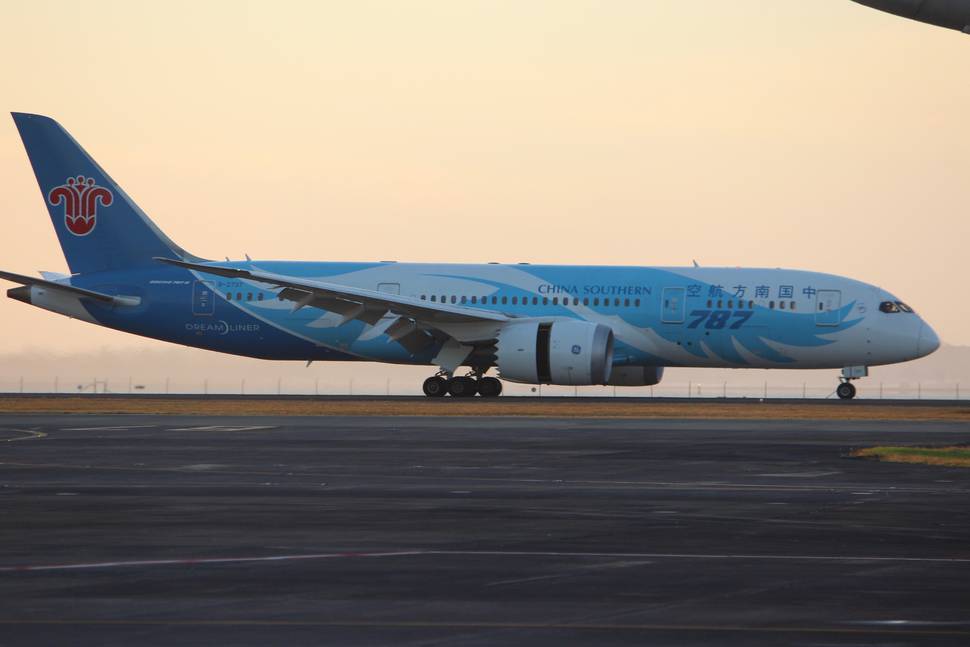 Berenson said long-haul travel was no longer the bucket list adventure it used to be, with more deals now available making it easier for New Zealanders to explore the world.

"Where 10 years ago our average customer might have saved to take one holiday every second year, many are now booking two or three annually and there aren't really any places that are out of reach,'' he said
Long-haul travel, in particular, had seen huge growth and in the past month his firm had seen more than 10 per cent growth in this part of the market compared to last year.
While there are signs of continued growth, one airline scaled back after a big launch last year. United Airlines is cutting back to seasonal services.
Qatar Airways boss Akbar Al Baker told the Herald that while his airline was in New Zealand for the long haul, the extremely low promotional fares were temporary. He warned that fuel surcharges would be imposed if oil prices went back up to historic highs.
Economy Travel Dates
• Amsterdam 11 Feb-22 Feb, 03 Mar-30 Jun, 01 Sep-05 Oct, 09 Oct-31 Oct
• London 11 Feb-22 Feb, 03 Mar-30 Jun, 01 Sep-05 Oct, 09 Oct-31 Oct
• Hawaii 4 Mar-07 Apr 2017, 21 Apr-23 Jun
• Los Angeles 15 Oct-15 Dec