Kiwis travelling to India are being warned to pre-pay as much as possible and bring credit cards as the country struggles with currency issues.
The Indian government's shock move to scrap 500 and 1000 rupee notes at the end of 2016 sent Indians scrambling to exchange currency, with queues forming outside banks across the nation.
Australian currency has also been affected with some money changers refusing to take the notes, and the New Zealand Ministry of Foreign Affairs and Trade has advised travellers to be aware of the issue.
"No New Zealanders have required consular assistance from the New Zealand High Commission in India over currency problems, but MFAT is aware of currency issues in India that began late last year," a spokesman said.
"New Zealanders travelling to India are advised to pre-pay as much as possible before travelling and bring credit cards as these have not been affected and are accepted in many tourist areas," he said.
"They are also advised to consider taking other major currencies, such as US dollars, as a contingency measure, however even then they should be aware that banks and money changers may have a limited supply of currency to convert."
MFAT said all New Zealanders travelling or living overseas should register on the SafeTravel website.
It is easy to see why money changers in India might be wary; their government yanked most of its currency from circulation without warning on November 8, jolting the economy and leaving most citizens scrambling for cash.
Indian Prime Minister Narendra Modi has said his demonetisation decree had succeeded in uncovering tax evasion and cracking down on graft, urging patience and insisting that his government was playing a long game that would eventually modernise Indian society and benefit the poor.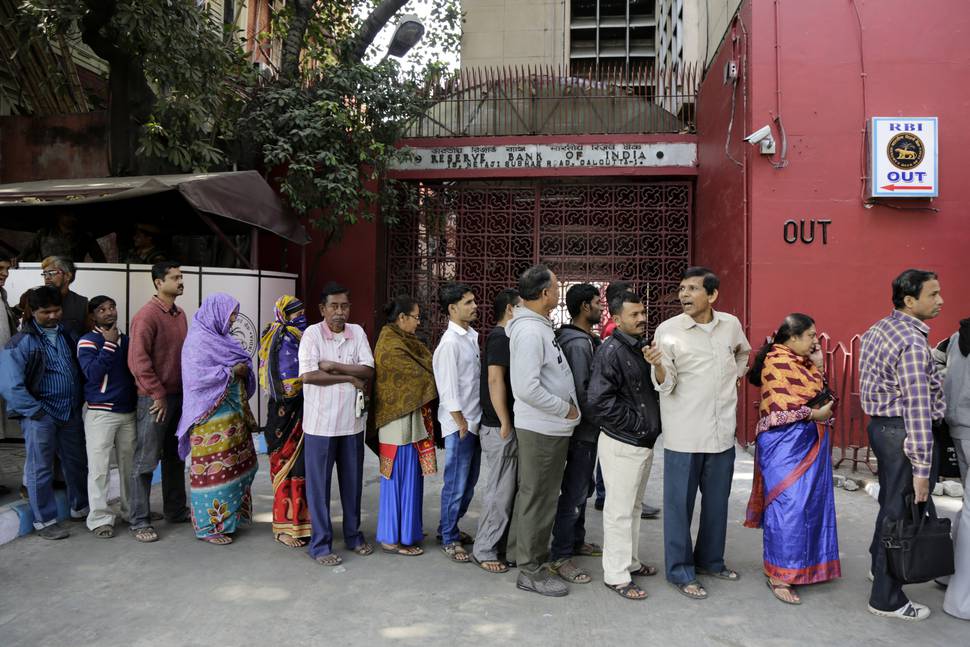 Almost immediately after the policy was announced late last year, serpentine lines appeared at banks and ATMs as people waited hours to deposit or exchange their devalued 500- and 1,000-rupee notes - which make up 86 per cent of India's currency - for new bills.
As the December 30 deadline for exchanging old currency notes for new ones arrived, many Indians were still stuck waiting.
Authorities only began printing the new bills after the policy was announced, leading to a currency shortage that brought daily commerce in essentials including food, medicine and transportation almost to a halt.
Empty ATMs and ever-changing rules prevented people from withdrawing money, and many small, cash-reliant businesses from cinemas to neighbourhood grocery stores suffered huge losses or went under.
Worst affected were the country's hundreds of millions of farmers, produce vendors, small shop owners and daily-wage labourers.
- Additional reporting news.com.au