A Rugby World Cup winning All Black, an X-Games medallist and two high-profile entrepreneurs have teamed up for a new business that manages professional athletes, sorts their finances and helps them draw attention to social causes they care about.
WeAreTenzing is a company formed by broadcaster and entrepreneur Brooke Howard-Smith, previous Ernst & Young entrepreneur of the year Sam Hazledine, well-known technology entrepreneur Derek Handley, and former All Black flanker Adam Thomson.
It already has 20 clients - including All Black lock Patrick Tuipulotu - and celebrated its launch in Auckland last night.
WeAreTenzing aims to take a more "holistic approach" to athlete welfare and is made up of three divisions.
One offers athlete management services, another provides wealth management and the third connects sportspeople with companies to help champion social causes both are passionate about.
"There's a growing swell of amazing athletes who want to use their talents to make a meaningful impact for their fans, communities and the world," said Howard-Smith, who is WeAreTenzing's chief executive and won an X-Games medal in the 1990s.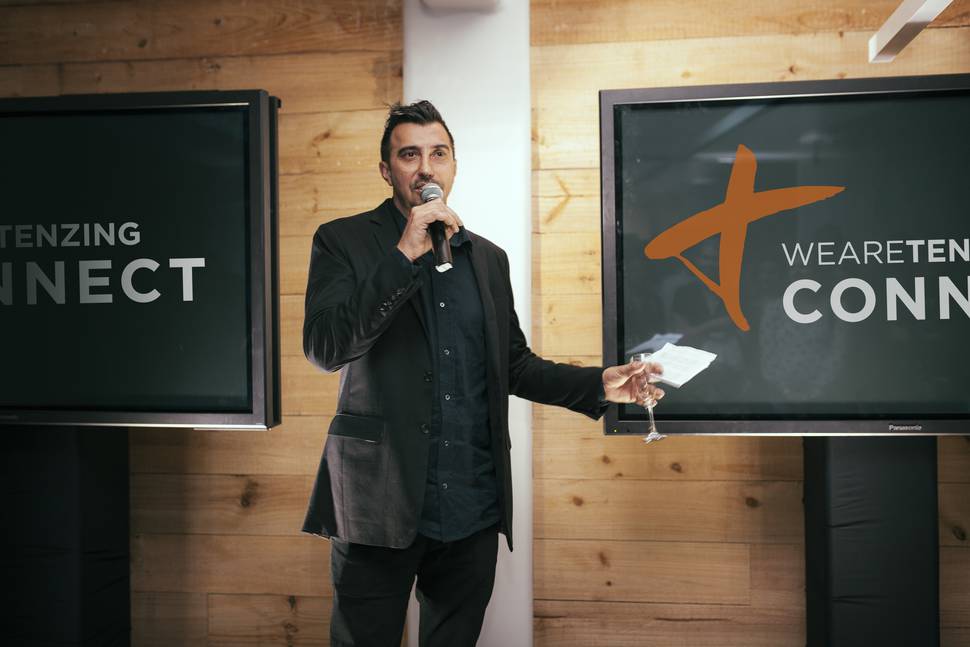 "At the same time, businesses are looking for causes to support that mean something to them, and want an authentic voice to champion that cause," said Howard-Smith.
"The old days of [a sportsperson] standing in front of a garage and endorsing that garage doesn't cut it anymore. Athlete endorsements now need to be built around an authentic belief because millennials and young people just look at endorsements and say 'I just know you're being paid for that'," he said.
WeAreTenzing creates video and other content in-house and also provides social-media management.
"We're able to take an athlete that's very passionate about something - maybe something in their life has affected them - and then we're able to find a company that's passionate about something, maybe it makes sense commercially for them or because their CEO or staff are passionate about it. Once we build that alignment we're able to build really compelling content," Howard-Smith said.
Hazledine, who built companies that help doctors with wealth management so they can focus solely on their jobs, said WeAreTenzing aims to do the same for athletes.
"To be a top sportsperson you've got to be fanatical, you've got be focused, you've got to be absolutely driven to be the best you can be in your area," Hazledine said.
Thomson played for the All Blacks between 2008 and 2012 and said having a "suite of support" was something professional athletes had been "crying out for".
"It makes that transition from the sports-field to post-career effortless," Thomson said.
Hazledine said the team was inspired by mountaineer Tenzing Norgay, who ascended Everest with Sir Edmund Hillary.
"While Sir Edmund Hillary was famous for reaching the top of Everest, he couldn't have done it alone, and in fact his greatest achievements came later in his life," he said
"WeAreTenzing is about assisting talented people to reach the top of their personal 'Everest', using that accomplishment to go beyond their talent and create significant positive change around them."