Auckland is an obvious market for the three big Chinese banks, now operating in New Zealand, suggests David Tripe, associate professor of Banking Studies at Massey University.
But he cautions they will be aware of the risks of lending to "thinly capitalised" developers in an area where the main banks are "gun shy".
Three big Chinese-owned banks are in New Zealand. As the world's largest banks they have considerable access to foreign capital. So who will they lend to, and could they affect the supply of homes by lending to property developers?
Although it's early days, lending to larger scale developers -- probably with Chinese connections -- is a possibility.
Tripe notes the Chinese banks have a competitive advantage in dealing with Chinese firms and migrants, but are aware property development is a risky business, dealing with issues such as under-capitalised developers and delays caused by councils.
"It wouldn't make Winston [Peters] happy," he says.
Even with overseas finance, a problem with large-scale development proposed by the Labour Party is the shortage of skilled labour even when the money is available, he says.
It is less risky for banks to lend money to established builders, such as Fletchers (which built Stonefields) than to less-established developers.
Chinese banks here have already lent a few hundred million dollars on New Zealand mortgages and are one way foreign investors can raise money to buy NZ properties.
But the $64 billion question is -- what will the big Chinese banks do here, if there is a hard landing in China? Tripe is inclined to the view that "they might not regard their New Zealand business as being of particular importance".
So far, the three big Chinese banks who have set up in New Zealand seem to have fairly similar aims.
"Our ambition has always been to grow a full-service bank in New Zealand," said the Chinese Construction Bank.
Back in China, a concern is the degree that banks have lent to other Government owned entities, which have over-spent. Analysts are increasingly looking at the shape of China's hard landing. A recent The Economist magazine investigation was headlined "The coming debt bust -- it is a question of when, not if, real trouble will hit in China".
The increase of China's debt-to-GDP ratio -- from 150 per cent to nearly 260 per cent in a decade -- is "the kind of surge that is usually followed by a financial bust or an abrupt slowdown," The Economist says.
"This is a Government not so much guiding events as struggling to keep up with them."
The Economist notes that Chinese banks have underestimated their bad loans and debt. It singles out the small- to medium-sized banks rather than the big four, although a hard landing would affect everyone.
Ratings agencies have also raised concerns. Moody's Investors Service's outlook on China's banking system is negative, "reflecting a challenging operating environment and banks' deteriorating asset quality and profitability".
Having said that, the Chinese banks are more profitable than many Western banks, Moody's says, giving the China Construction Bank (NZ) and Industrial and Commercial Bank of China (NZ) a rating of A1. These are high ratings.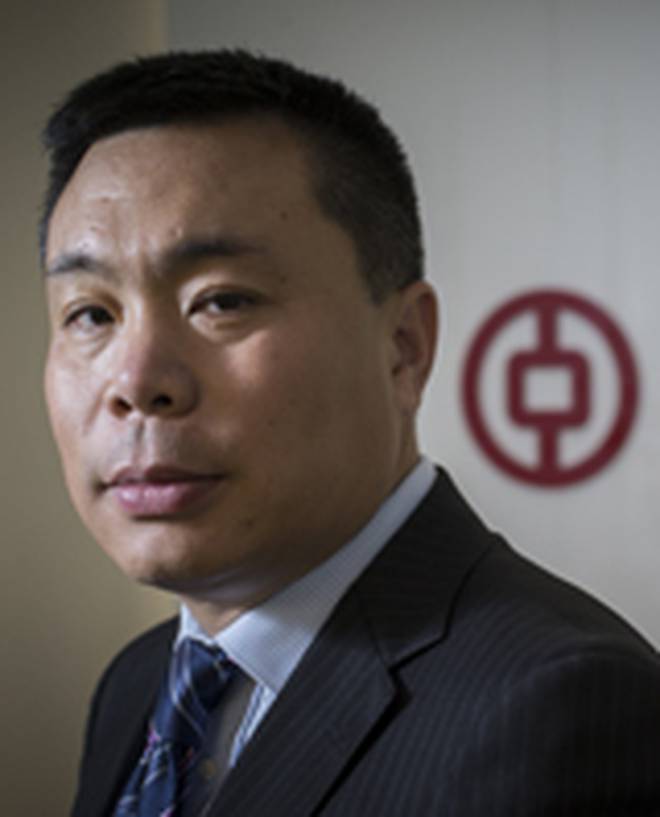 For China, overseas investment provides diversity. David Lee Wang, chief executive of the Bank of China, in a Herald op-ed, said China plans to more than double its investment abroad. He said Chinese investment overseas rivals its domestic investment and the Bank of China has lent US$50 billion to Chinese firms for acquisitions.
The most obvious Chinese purchase is Haier's takeover of Fisher & Paykel Appliances.
At least two of the Chinese banks have set up internet-based trading systems, for which there has been plenty of interest from New Zealand exporters.
Chinese banks here have former National MPs chairing their local boards as a rule. Dr Don Brash chairs the Industrial Bank of China and Chris Tremain (former National minister) chairs the Bank of China. Dame Jenny Shipley chairs the China Construction Bank (CCB) NZ.
Not all firms Shipley has been associated with have been successful. She has resigned from construction firm Mainzeal, placed into liquidation in 2013. Like other former directors she is being sued by Mainzeal's liquidators, although all directors strongly deny any liability.
Being registered with the Reserve Bank, the Chinese banks work under the same regulations as NZ banks. But now local banks have pulled out lending to overseas-based investors, this provides an opportunity for Chinese banks.
The banks' CEOs and most staff are Chinese -- indicating they will work with other Chinese firms and migrants.
Chinese banks arrived in Australia a few years ago -- critics suspected a strategy to acquire the big resource companies. It is early days in New Zealand, but it's possible some new apartment blocks or terraced houses will be financed by Chinese money.
WHO ARE THEY?
The Bankers' Almanac says the top four of the world's 10 biggest banks, in 2016, are Chinese. Only one in the top 10 (JP Morgan Chase) is American and three are European. There is another Chinese bank at number nine, and the other bank, at number 10, is Japanese.
Bank of China (BOC)
BOCNZ provides full commercial services to New Zealand companies seeking access to China's e-commerce market. Last year 200 New Zealand companies attended an e-commerce seminar. BOCNZ's clients include giant Chinese corporates Haier and telco Huawei.
Industrial and Commercial Bank of China
'Slowly but surely' seems to be the ICBC's motto here. Chief executive Karen Hou has worked in the bank for 30 years, around the world. Now the world's largest bank, ICBC has an e-commerce platform or "e-mall" that allows direct selling by New Zealand firms to China through a secure channel.
China Construction Bank
CCB was set up to lend to huge projects such as high speed trains and airports. So far CCB has lent out $100m in mortgages in New Zealand. It has expressed an interest in large projects such as Auckland's central rail loop.
Agricultural Bank of China
It is yet to set up here but has a branch in Sydney.
HSBC
HSBC (Hong Kong/Shanghai bank), a longtime international bank, has been in New Zealand for decades. Set up in Hong Kong by a Scotsman in 1865, its headquarters is in Canary Wharf, London. HSBC aims at high net worth individuals here, but in Europe its profits have fallen due to the recession.