European stock markets dived when they opened tonight.
In London, the main stock index, the FTSE 100, nosedived 8.7 percent to 5,790 points shortly after the open.
The British pound, which trades around the clock, has plunged to a 31-year low at $1.3706.
The German DAX index, which tends to be more volatile, dropped as much as 10 percent. If that loss stands for the day, it would be the biggest drop in the index's history.
"The global economy was fragile before and is more so today," Citi economists said in a report.
Markets, caught off guard by the result, pushed back the expected timing of rate rises by the US Federal Reserve and tried to work out if the Bank of England and other central banks would ease to shore up their economies.
"In the real economy, global GDP is definitely going to be affected, US GDP, Japan GDP, GDP everywhere!," said Bob Takai, President at Sumitomo Corp Global Research in Tokyo.
"So I think it's going to be difficult for the Fed to raise rates. No rate hikes this year and maybe the Fed is going to have to think about their whole monetary policy." Japan, which wants a weaker yen to break free of recession, felt the impact immediately.
The yen, regarded as a safe haven currency, surged past 100 per US dollar to its strongest in two and a half years,and stocks fell more than eight per cent during trade on Friday.
Asia's emerging markets were also hit hard, with stocks and currencies falling. China's yuan slumped to its lowest in more than five years, with the central bank thought to be intervening to sell dollars.
"From an investment perspective it's the last thing the global economy needed because of the uncertainty that it's going to add in to what's already been a volatile year," said Savanth Sebastian, an economist at Commsec in Sydney.

The yen's gains intensified the concerns of Japanese policymakers, who want a weaker currency to support exports and their deflation-hit economy.
So far, Japan has been unable to garner support from other major countries, most notably the US, for intervention to weaken the yen. It was unclear if that would change even as Tokyo signalled on Friday it was ready to act.
"I'm extremely concerned about the risk (Brexit) has on the global economy, financial and currency markets," Japan's finance minister Taro Aso said. "It is extremely important to ensure growth in the global economy, as well as maintaining currency and financial stability."
Any unilateral action by the Japanese could run the risk of triggering competitive devaluations by rival export-focused economies, vying for market share at a time when world trade was slowing.

Ratings agency Standard & Poor's said the United Kingdom was likely to lose its AAA credit rating, the Financial Times reported, and economists said if the transition - including negotiating trade deals with the EU and other countries - was not smooth then Britain risked falling into recession next year. But despite the market ructions, many said the Leave vote was not a moment equivalent to the 2008 collapse of Lehman Brothers that could tip the world economy back into crisis.
"Financial markets will likely react in an aggressive manner this morning and the world has changed, but from a market perspective this is not a systemic Lehman moment," Exane BNP Paribas analysts said in a report.
"It is politics where the main uncertainty now lies, with central bank response also important."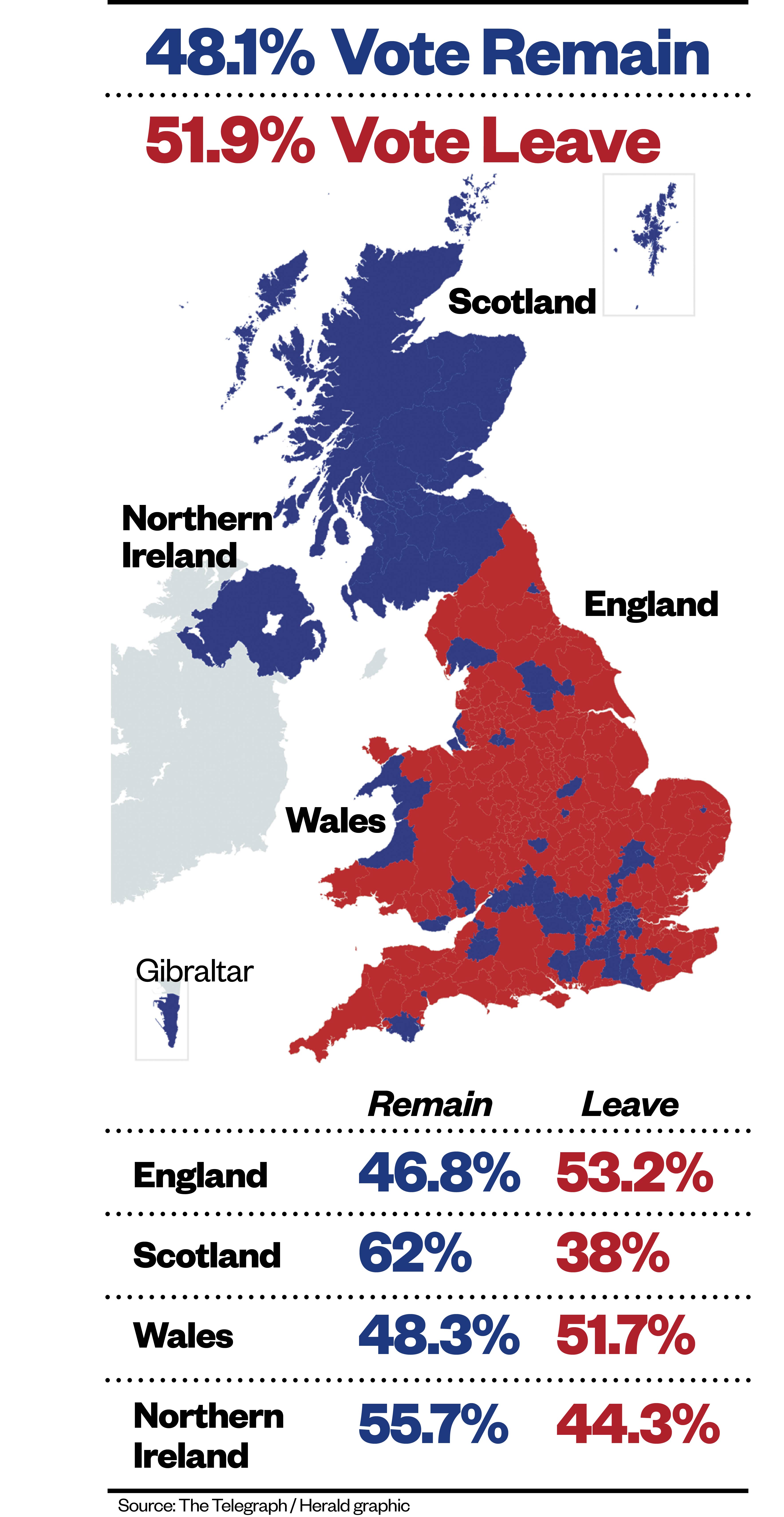 - AAP