The death of an elderly woman at a leaky Auckland apartment complex illustrates the stress facing many apartment residents, says owners' advocate John Gray.
Elderly, partially blind woman Anne Martin was found dead several weeks ago in her apartment at The Landings on Ronayne, near the city's old railway station.
While it is not known how Martin died, the Tenancy Tribunal had earlier ruled that she must vacate her unit for five weeks, to allow contractors to carry out repair work on the leaky building. The tribunal said Martin had previously refused to move out of the apartment.
READ MORE:
• Many leaky apartments facing second lot of repairs
• Major apartment fire hazards revealed
• Leaky apartment block - round two
John Gray, Home Owners & Buyers Association president, hopes a Cabinet Minister's probe into body corporates will enable faster dispute resolution.
Early next month, Auckland Central MP Nikki Kaye is due to release findings of her probe into the sector.
Gray, who is preparing a document for that review on long-term maintenance plans in apartment blocks, says he hopes apartment owners' rights will be strengthened.
"One of the issues that has arisen ... is ensuring people have easy access to disputes resolution around fees they're charged or capital works such as weathertightness repairs," said Gray. "That's one of the issues being considered by the working group."
Gray is also contributing material to the coroner, investigating the death of Landings apartment owner Anne Martin.
"HOBANZ has expressed concern about a number of people at risk in a large number of buildings undergoing repairs," said Gray.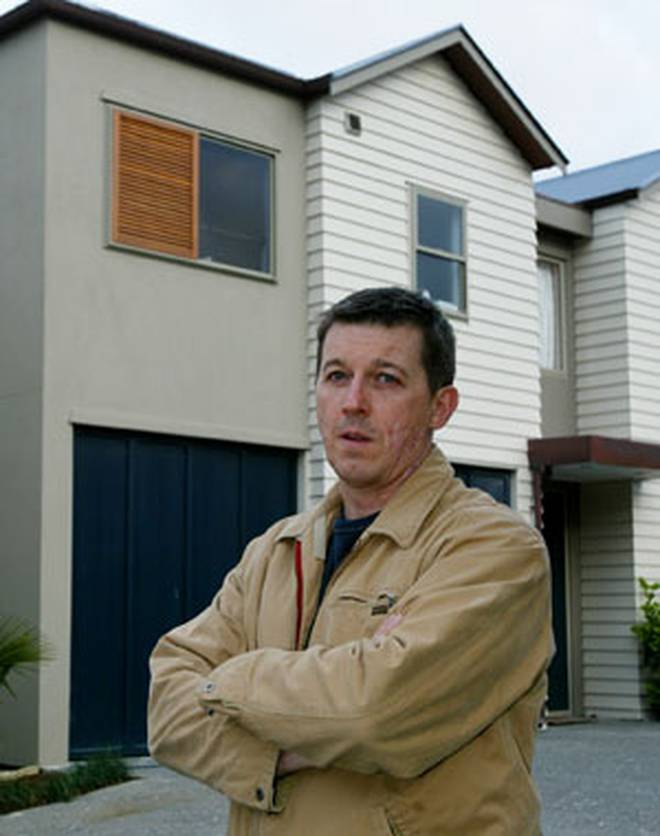 "This issue is quite widespread and there will be more and more people who are vulnerable, particularly the elderly and those on fixed incomes.
"There's a high risk for many people. They think apartment ownership is a cheap form of ownership but that's often far from the truth."
Before considering buying into a big complex, HOBANZ advises people to examine crucial issues such as whether a proper long-term maintenance plan is in place.
Buildings under repair for leaks often displayed far more serious issues than initially expected, he said, citing structural defects which compromised the safety of some buildings, and the lack of fire-rated walls to stop the spread of fire.
Gray's paper for Kaye on long-term maintenance plans is expected to raise these issues. But he is concerned about how successful any reform measures might be.
"Kaye has to convince her Cabinet colleagues to make changes," he said, noting that Kaye said some of her colleagues saw no problem with apartments.
Since then, however, Justice Minister Amy Adams has expressed support for Kaye's probe.
"I've advised Nikki Kaye that I'm happy to work with her on any issues relevant to my portfolio that come out of her looking into her constituents' concerns," she said.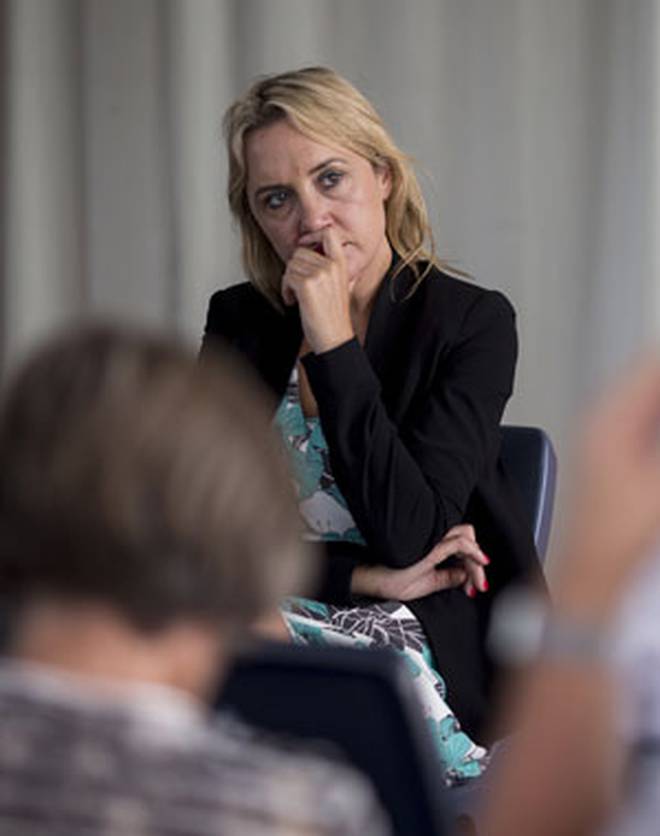 In February, Kaye chaired a meeting of stakeholders in the sector which she said was attended by Real Estate Institute chairwoman Rosanne Meo, chief executive Colleen Milne and advisory services manager Lisa Gerrard; Homeowners & Buyers Association of NZ representatives John Gray and Roger Levie; David Watt from the Body Corporate Chairs Group; lawyers Liza Fry-Irvine, Joanna Pidgeon, Rob Harris and Tim Jones, Charles Levin, formerly at Chapman Tripp, and others.
Glaister Ennor partner Tim Jones agreed to write a document on the pre-contract disclosure regime and expressed satisfaction with progress.
Kaye said she was looking to Queensland for better rules and a clear consensus had emerged from the stakeholder meeting.
Gray said members had asked HOBANZ to make pre-purchase investigations on about 50 apartments. HOBANZ had not recommended a single purchase, he said.
Miodrag Dimitrijevic has a unit in The Landings. The New Zealand citizen who lives overseas, expressed distress at Martin's death and said some apartment owners could not afford to pay levies charged to fix problems with multi-unit buildings.
"These levies are very often caused by third parties' actions and not by owners themselves," he said.
However the Tenancy Tribunal decision said that, before seeking an order to get access to Martin's apartment, the building's body corporate had offered her a short-term tenancy in another Landings apartment, at a below-market rate.
The two-block apartment complex is on the corner of Beach Rd. Now undergoing weathertightness repairs, the building stands on leasehold land, and rising ground rentals are adding to residents' problems.
A two-bedroom, two-bathroom apartment in the complex was last week being advertised for rent at $680 a week.
Kaye has concerns about the sector.
"It would be inappropriate for me to comment on the tragic death, but generally speaking, issues have arisen as part of our discussions around improving the way body corporates operate, ensuring people have easy access to dispute resolution around fees and capital works such as weathertightness. This is one of the issues being considered by the working group," she said.
Her report on the sector is due out next month and might recommend many changes, including reforming the the pre-purchase disclosure regime, governance and management of apartment buildings, and transparency of information.
Sharron O'Sullivan, a director of About Body Corporates, which manages The Landings, defended those in charge.
"The body corporate chairperson and committee have acted responsibly at all times and are supportive of all owners whilst working through the necessity of collecting funds for the repair.
"Unfortunately it is not appropriate to comment on the remediation as the works are part of the litigation process to attempt to hold those responsible for the defects accountable. All parties are bound by confidentiality at this stage in the process. It would also be inappropriate to comment on Anne Martin as this is still under Police investigation and will be put before the coroner," O'Sullivan said.
Site offices and scaffolding were erected on the site late last year and multi-million-dollar repairs are now being carried out by Robert Cunningham Contractors.
"We are about to commence remediation works to The Landings and such work involve, in brief, scaffolding out the towers and remediating defective weathertightness external facade construction," residents were told late last year. "At times this work will include investigation and if necessary remedying defects inside a unit, such defects being the direct result of water ingress from/through the common property facade.
"The unit owners' committee is aware this is a huge and disruptive undertaking for everyone. We ask that owners please be considerate and cooperate in order to ensure the process is as easy as possible for all concerned," a newsletter said.
Apartments would only need to be vacant for four to six weeks, "while in many other remedial projects, owners and tenants have had to vacate for up to two years."
The apartment owners, via their body corporate, are also suing those involved in supplying materials, building the apartments and signing off the work.
A 12-week court hearing has been confirmed to start in February next year, residents were told in a newsletter late last year.
Lawyers at Grimshaws are acting for the owner. The plaintiff, body corporate 331004, Anna Elizabeth Darnbrough and others are due to file an amended statement of claim by July 20.
Defendants named in the claim filed to date include Prodesigner Architects, YQT Ltd (Canam), Greenstone Group, James Hardie, Frankie Boon Kooi Low and Wise Profile Tiling, Auckland Waterproofing, Certified Concrete Repairs, Integrated Cladding Systems, Aluminium Technology, and the Auckland Council.
The Landings
• Twin blocks near former Auckland Railway Station
• Between Beach Rd and Ronayne St, Parnell
• Now under extensive weathertightness repair
• Resident who refused access to her apartment died there a few weeks ago
Apartment blues review
• Review of body corporate and apartment sector
• Being led by Auckland Central MP Nikki Kaye
• Concerned about governance and pre-purchase disclosure
• Worried also about how some body corporates are run
• Working group now preparing papers for her
• Findings are due to be released in May
• That could recommend changes to the sector
• Leak repairs, death at big Auckland apartment complex prompt concerns over apartment sector