Kiwi flight attendant Kaytlin Motion will be on Emirates' inaugural direct service between Dubai and Auckland. She describes her job on the ultra long haul service.
Aucklander Kaytlin Motion says it's an honour to be on Emirates' maiden direct flight to Auckland, arriving on Wednesday.
The return flight to the Dubai will take 17 hours and 15 minutes and be the longest flight in the world by time.
"It's always an honour to be chosen to be a part of the first flight, but when the destination is your home city, that makes it all that extra bit special."
She says that after completing the first meal service on ultra long flights, the crew split into two groups and with one group staying in the cabin to look after passengers, the other half have a chance to relax in a private crew rest compartment.
On a Boeing 777 they are above the main cabin, where there are bunk beds fitted with their own in-flight entertainment system.
"I like to watch something on the entertainment system to wind down and I usually sleep a few hours to recharge myself," says Motion.
READ MORE:
• Emirates readies for NZ's longest haul
• Strong Kiwi demand for Emirates First Class, where seats go for $12,000 and champagne is $500 a bottle
• Are we in the golden age of air travel?
After a few hours, crew swap over to allow colleagues to have some rest.
The Boeing 777-200LR has a maximum of just 266 passengers on board (compared to almost 500 on the Airbus A380s Emirates flies to New Zealand) and Motion says fewer passengers won't necessarily make the flight easier.
"I definitely believe that such a long sector will have its own challenges. People get hungry, they get restless and you never know what to expect."
She says cabin crew are trained to deal with all kinds of situations.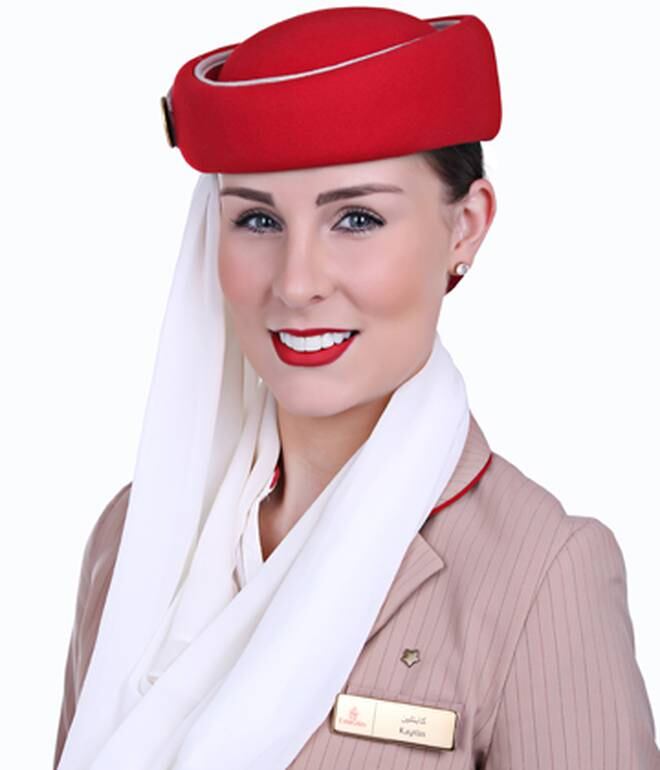 While in Auckland for the turnaround she would catch up with friends and family.
"Hopefully there will be a beach involved with maybe some fish and chips or a mince pie."
There are about 23,000 cabin crew working for Emirates, and the airline says it gets about 15,000 applications a month for those jobs. The airline is holding a recruitment day in Auckland on April 9.
Motion says that before joining Emirates she was cabin crew for a "local airline" which was a great stepping stone.
Emirates crew are based and live in Dubai which she says was a bit of a leap.
"I was nervous to leave my home and move to a foreign country, but Dubai has so much to offer. There are so many cultures here to soak up, the nightlife is great, there are beaches and parks and not to mention we have the biggest mall in the world," she says.
During her three and a half years with Emirates she has visited many of the airline's 140-plus destinations.
"I've seen the Swiss Alps, the beautiful beaches of Rio de Janeiro, the ruins of ancient Rome, and swam with dolphins in the Indian Ocean. The list really goes on."
Besides the New Zealand cities the airline flies to (Auckland and Christchurch), she says one of her favourite cities is Vienna, Austria.
"I love to explore the streets and get lost among the cathedrals and architecture. It's oozing with culture from its arts museums and Opera to the dancing Lipizzaner horses."
Information for aspiring Emirates cabin crew
Applicants must be:
• At least 21 years of age at the time of joining
• Arm reach of 212 cm while standing on tiptoes
• Minimum height of 160 cm
• High school graduate
• Fluency in English
• No visible tattoos while in uniform (cosmetic and bandage coverings not permitted)
• Physically fit to meet the Emirates Cabin Crew requirements
All Cabin Crew recruits go through an initial five-week training course in Dubai, at a purpose-built training centre that is part of the Emirates Aviation College. Emirates provides shared accommodation free of charge in Dubai for staff during training and after they graduate.
Pay is made up of a fixed basic salary, hourly pay for operated flights and an overseas allowance. Basic monthly salary is tax free in the United Arab Emirates and is AED4,020 NZ$1650. "Flying pay" is on an hourly basis - AED55 (NZ$22).
Staff can qualify for annual bonuses, depending on the performance of the company. They also qualify for some free and discount travel. During layovers in other countries meal allowances are paid in the currency of those places and the airline provides free hotel accommodation.