This week, small business editor Caitlin Sykes talks to business owners about health and safety.
Helen and Mike Mander are the owners of Heart Saver, an Auckland-based business that provides first aid training, medics for events and supplies AEDs. The company has five full time employees working from its Kumeu office, and around 15 contractors who work mostly at other companies' sites or at events.
How has your approach to health and safety changed in the business since you started in 2012?
Mike: As a lot of small businesses do, we started with just the two of us working from home, so from a health a safety perspective we didn't have any workplace processes. Of course when we went onsite to see clients, we had the normal considerations like wearing a high-vis vest and hard shoes, but that was the extent of it.
Change started when we began getting asked by our big company clients what our health and safety policy was. We said 'we'll send you a copy', then quickly Googled something and did a bit of jiggery pokery to someone else's policy so we had something. I'd previously worked at GE, which is very strong on health and safety, so I guess I had a grounding on how to do things properly, and that helped.
The big change came when we began bringing on staff about six months into the business. Once you have staff on board you have obligations to keep them safe. It's right down to things like getting the first company car and making sure it's compliant, that the person knows how to use it, that there's a first aid kit in there, that you're mindful of the hours they're driving - it opened up a world of complexities.
How have you learnt about what you need to be thinking about in terms of health and safety as business owners?
Helen: Our business is built around keeping people healthy and safe by giving them medical products and services that save lives, so it would be a bit ironic if we as a company didn't practice what we preached. And we go to a lot of effort to practice what we preach.

Mike: One thing we do is subscribe to WorkSafe's updates so we keep abreast of changes. As the new legislation has progressed that's helped us keep up to date, and it's provided an opportunity for us to do a bit of a pulse check on the business, and make sure there weren't any glaring problems.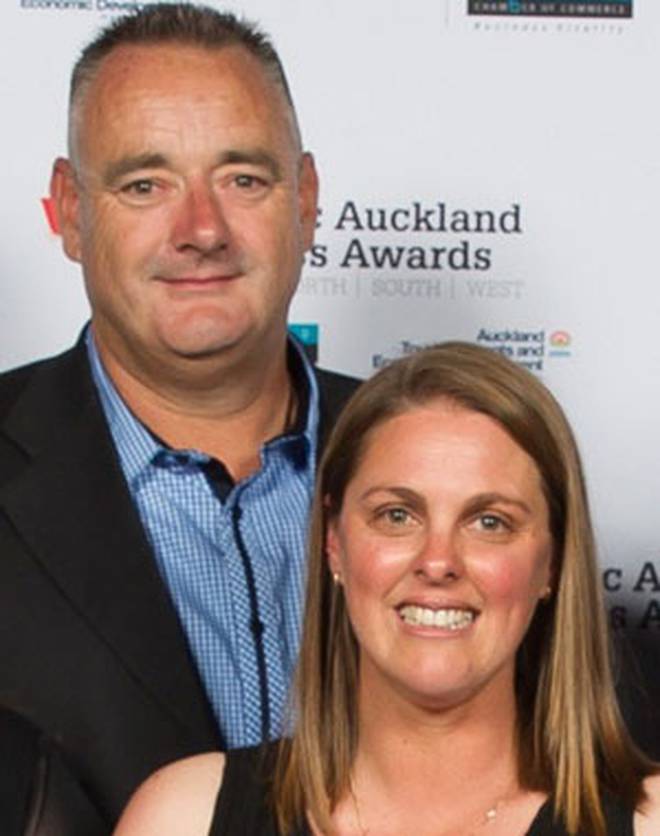 Also when we're out on jobs at companies one of the main things we talk to them about is health and safety, and we get a lot of information from those big firms because some of them have reasonably large health and safety departments. Using their knowledge has helped us make sure we're doing the right thing as well. The hard thing we've found is everything is about compliance.
Helen: I think we're like a lot of SMEs in that we've grown organically, so we didn't start with a whole set of policies and procedures; we've had to develop these as we go. A big thing you find with SMEs is they don't have a programme to manage these. That's where we found ourselves, and out of that need we actually built some software that could be a repository for all our health and safety activities. Initially the idea was it would be for our own use, but we've since developed it into a cloud-based app called Safety Monitor aimed at other businesses.
What's been your biggest learning about managing health and safety in your operation?
Helen: It needs to be a part of your business that all staff and management buy into, not something you do at the end of the month by ticking a few boxes and saying 'we're compliant'. It has to become a part of what you do every day, and that's not always easy in a small business when you're just trying to keep your head above water managing the day to day.
COMING UP: With house prices high, some Auckland residents are taking the opportunity to sell up and go into small businesses in the regions. If you've got a story to share on this, drop me a note: nzhsmallbusiness@gmail.com.
Mike: Instead of saying to the team 'we care about you', we've learnt you have to show you care. It's doing things like when you're talking to staff about what's coming up in the business, or what sales are in the pipeline that you're also asking how they are and if they're happy in their work. If staff have an issue we want them to feel they can come to us to talk about it.