Spark will pledge $20,000 to the Givealittle campaign aiming to buy back a seven hectare private beach in Abel Tasman National Park's Awaroa Inlet.
The property is being sold for $2 million and Christchurch resident Duane Major took matters into his own hands and created a Givealittle page for Kiwis to pledge money to buy the land.
Spark director Simon Moutter said the company would pledge $20,000 and encouraged other New Zealand businesses to back the campaign.
Close to 4,500 people have pledged over $250,000 to the project.
"Two million is a big ask for a small country like ours so at Spark we wanted to chip in and do our bit, and we're encouraging other New Zealand businesses to join us. New Zealand only has a couple of weeks to secure this beautiful beach - otherwise the opportunity will be lost," Moutter said.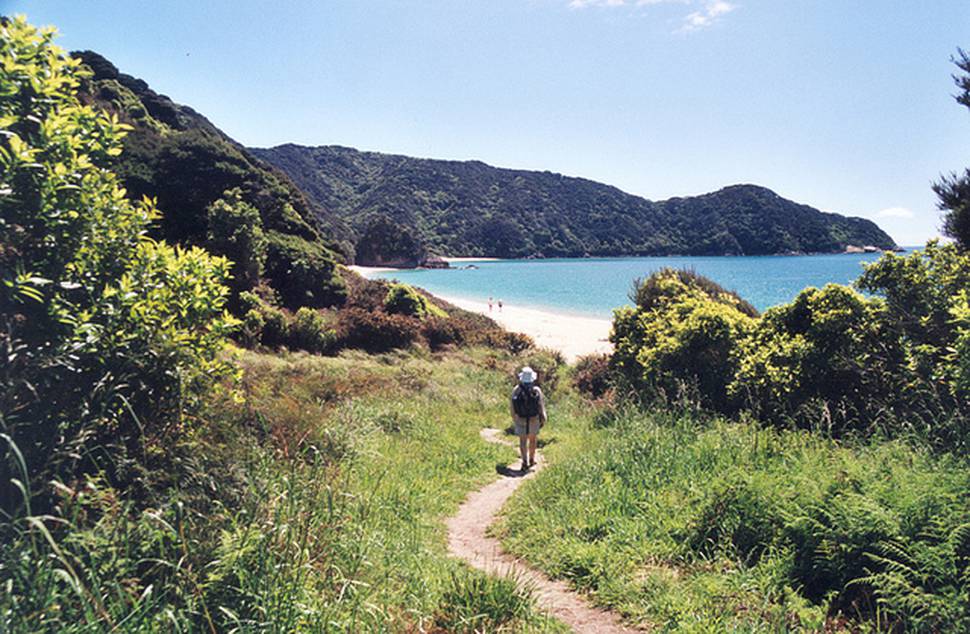 Major said it was an opportunity to take the beach off the elite property market and give access to the public.
"I really value our national park and the idea of taking this opportunity to permanently take it off the private market and put it into the hands of everyone ... It's certainly worth a shot."
Although the beach was open for the public, Mr Major said that might not be guaranteed in the next 30 to 40 years as it had riparian rights.
"I want to make sure it can't be developed, as I enjoy and appreciate it so much ... This beach is particularly beautiful."
Major, a Spreydon resident, said the idea came to mind when he was "ranting" about the pristine beach being for sale with his brother-in-law Adam Gardner.
"At the end of our banter, we said to each other, let's do something about it."
Major said the land would be put under a trust or gifted to the Department of Conservation if the tender was won.
A Givealittle project page will only pay the funds if they reach the target of $2 million, and if the target is not reached the page will not charge donors' credit cards. Givealittle will not release the funds until the tender for the property is secured.