Recruiters and corporate regulator failed to pick up man's forgeries
A forger and former Financial Markets Authority analyst was unmasked as a crook by a real estate agent while he was still working at the corporate watchdog.
The fact that a Barfoot & Thompson agent smelled a rat so quickly and the authority did not is another bad look for the regulator, which ideally should be investigating fraudsters rather than hiring them.
READ MORE:
• Fraudster analyst denied bail
• Fraudster analyst 'pulled the wool'
Business Insider does have a sliver of sympathy for the FMA, given that Benjamin Anthony Kiro came recommended by Auckland's Frog Recruitment, which ran identity checks, performed competency interviews and received two verbal references. When Kiro was charged, Frog Recruitment director Jane Kennelly said the matter was being taken "extremely seriously".
The forged academic record from Australian universities that Kiro used to get the analyst job was also apparently stamped by a Justice of the Peace.
Once Kiro got a foot in the door at the FMA in September 2014, he managed to stay for another three months.
That's much more time than he enjoyed in the downtown Auckland apartment he attempted to rent when he started at the market regulator.
Kiro, according to the Tenancy Tribunal, told Barfoot & Thompson he was employed by Fonterra as head of engineering and provided a copy of his contract to secure his lease.
Less than a week after Kiro got the keys to the Gore St apartment, the real estate firm was advised by the dairy giant that he didn't work there and the contract was bogus.
Since these events, the FMA has completed a review of its processes to ensure that it cannot happen again.

SHARE THIS QUOTE:
"Barfoot & Thompson Ltd has therefore reasonably concluded the information supplied to it by Mr Kiro is false and amounts to fraud," the Tenancy Tribunal said the following month when cancelling the rental agreement.
The false Fonterra contract - which used the wrong logo and address for the co-operative - was behind one of the 23 charges to which Kiro pleaded guilty this week.
The 35-year-old also doctored an offer of work from AMP Capital and a letter of employment from BT Financial Group.
To Business Insider, Kiro appears to be the classic confidence man, described by one of his victims as "charming, gregarious, good looking, well spoken, well dressed".
He calls to mind Frank Abagnale Jnr, a conman who posed as an airline pilot, doctor and lawyer and was fictionalised by Leonardo DiCaprio in the 2002 film Catch Me if You Can.
Kiro also convinced women he met on online dating sites such as Tinder, or businessmen introduced to him by associates, to invest in companies soon to list on the stock exchange.
Police say the funds given to Kiro - about $330,000 - were never invested.
At least one victim, who "invested" $120,000 with Kiro, said the fact he worked at the FMA gave him credibility.
Credibility, too, is what Kiro took from the FMA when his chicanery came to light.
An FMA spokesman said Kiro came to the FMA through a third party which it relied on for reference checks. The qualifications in his CV had been certified by a JP.
"Since these events, the FMA has completed a review of its processes to ensure that it cannot happen again.
"From now on all probity checks and qualifications will be checked at source either by the FMA or a third party. We are confident in the quality and integrity of our current FMA staff."
Double trouble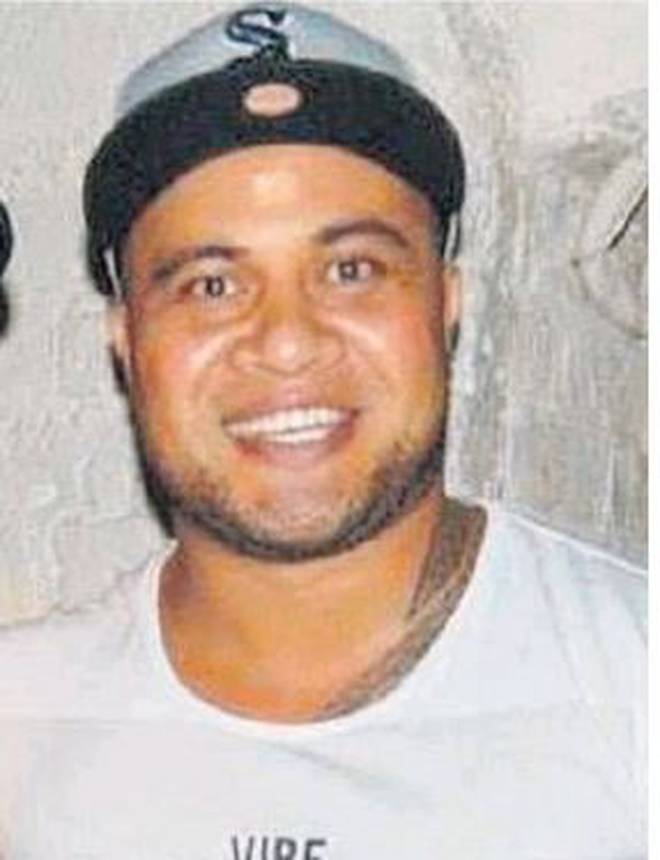 Business Insider
wonders if Kiro is facing a probe across the Ditch, where he once played professional league in Sydney.
Asked whether they were investigating Kiro, the New South Wales police would say only: "NSW Police Force, Northern Beaches Local Area Command, are currently investigating fraud matters, as the investigation is ongoing it is inappropriate to comment further."
Trusts under 'scope
Any spouse who has siphoned savings into a trust before separating will be sweating to see if the Supreme Court still releases a decision in a $28 million divorce wrangle which settled before Christmas.
Mark and Melanie Clayton's eight-year fight was argued before the country's highest judicial body in September, but the ex-husband and wife reached an out-of-court deal while waiting for its decision.
The Court of Appeal's decision in the case had huge implications for trusts, finding they "get busted wide open" - in the words of one highly regarded Queens Counsel specialising in relationships law - if someone puts assets into the trust in an effort to avoid relationship property law. Given the popularity of trusts in New Zealand, lawyers and their clients will be interested to see whether Chief Justice Dame Sian Elias and her colleagues push on and release their judgment.
Queen's Counsel and family law specialist Simon Jefferson told Business Insider that where a case has been fully argued, the Supreme Court has discretion to release a judgment, notwithstanding any settlement.
"I understand the parties would need to ask the court to exercise its discretion ... the importance of the issues would be a material consideration. If it was felt their decision was required to clarify the law, then that would influence their decision to either issue it or not," said Jefferson, who was not involved in the Claytons' case.
The hard-working quintet on the Supreme Court bench are not back in the seat until next month and so any ruling will not come before then.
In with a sniff
A London jury will next week begin deliberating on whether New Zealand resident Darrell Read is guilty of trying to manipulate the London interbank offered rate, better known as Libor. Read and his five co-accused allegedly helped Tom Hayes, a former Tokyo-based UBS and Citigroup trader, profit from his yen derivatives trades.
Read, known by his former colleagues at brokerage house ICAP as "Big Nose", moved to Wellington in 2007 from Britain.