Beautifying Auckland's ugliest building, funding Westpac Auckland Rescue Helicopter Trust, establishing a charitable foundation and saving Santa Claus - property editor Anne Gibson digs in to find out what makes property developer family the Mansons tick.
First, think of a deep, dark hole in the ground. Like many a family success story the journey of the Manson clan, whose achievements are written across Auckland's skyline, starts in a somewhat grim place, at least physically - underground.
New Zealand's largest privately owned property development business began down a tunnel, well before something almost magic happened a few decades later.
Just as in the much-loved Christmas film Miracle on 32nd Street, this story progresses from tunnels built by a grandfather to last year when his grandson saved Santa for Auckland, famously stepping in when Heart of the City couldn't afford to erect the 18m Father Christmas icon on Queen St's Whitcoulls, now Farmers.
Last October, third generation heir Culum Manson took on the Santa job, then estimated at $300,000.
"We all grew up with Santa and Christmas wouldn't be the same without the big fellow up on Whitcoulls corner," he said at the time.
The ancestors migrated generations ago from Scotland's Ayrshire. But to understand the roots of the Parnell-headquartered $1 billion developer Mansons TCLM - more on that unusual name later - you have to flick on a few generations to grandfather and founder Colin Manson, and his eye for a big opportunity.
Colin laboured laying infrastructure and tunnelling through mountains. He rented a house in Otahuhu and when son Ted was 4 he qualified for a state house, in Orakei's Kupe St, where he and wife Ray lived.
Culum recalls Colin never owned a car till he was 28 but got his first break when he was about 30, borrowing money from his father-in-law to buy a three-flat conversion in Mt Eden. This gave him some insight into property.
He went from tunnelling to working as a real estate agent in the 1960s for Karangahape Rd's Beltons Realty. He became the branch manager of Beltons Ponsonby and got to know the area's hundreds of weatherboard villas and bungalows, the people who lived there, their aspirations.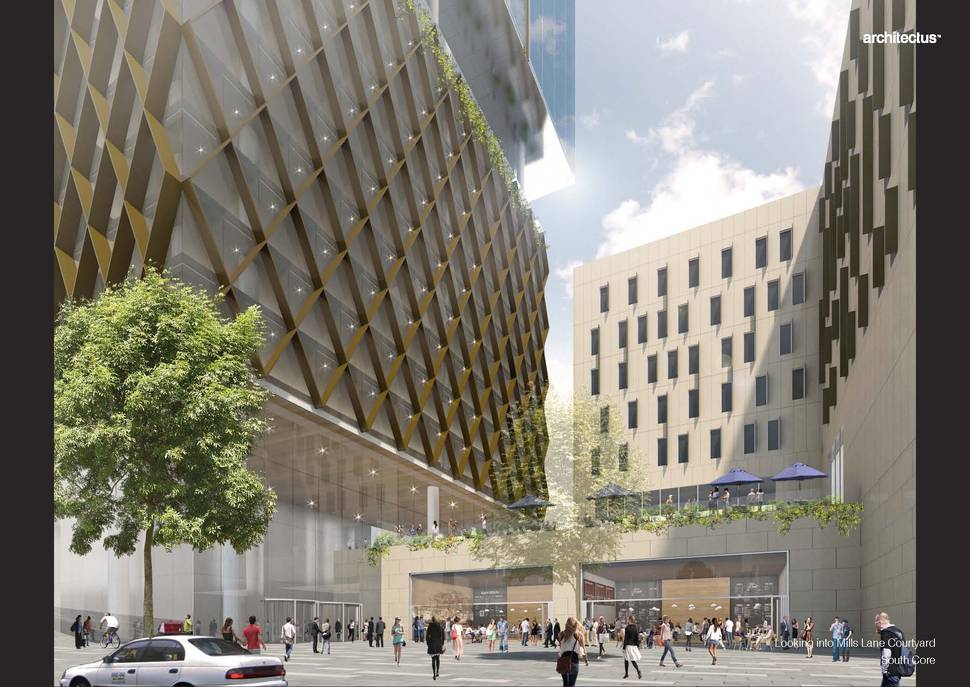 It sparked some serious thinking.
Ted went to Orakei Primary School and Selwyn College, then Auckland University, studying valuation.
With Colin working the Ponsonby sales, Ted got to know those same houses. What others saw as the depressing sight of sun-bleached homes with brittle paint peeling off, Ted spotted as his first career option.
"Everyone needs their houses painted," said Culum. Demand was so swift and Ted so good with the brush he couldn't keep up with the work. So he hired a mate, then another.
"Soon, Dad had a big painting crew, with around 20 guys working with him, all around Ponsonby, Grey Lynn and Mt Eden when he was only 19 or 20," Culum said.
As the cash rolled in from all that graft and the hectic gangs, the father-son duo saw the potential to buy. They would not stay agent/tradie and soon stepped up the ladder.
Culum recalls the first house Colin and Ted purchased together was in Kingsland in 1975.
The pair began to buy, paint, renovate then sell. So started the cycle. Like many before them, they started out small, buying and selling two houses in the first year, 18 the second year and more than 50 the third year.
Ted purchased, renovated and sold all the houses while Colin raised the money to settle them and slowly built up the firm's infrastructure.
"During most of the 1980s, they were buying and selling more than a house a day," Culum said.
By the mid 1980s, they also owned 640 rental properties, seven commercial buildings, five petrol stations and two dairy farms.
Culum says of his father and grandfather in the 1980s: "With a couple of other developers, they were by and large responsible for the gentrification of Ponsonby and St Marys Bay."
During the Muldoon era and its highly restrictive lending regime with punishingly high interest rates, the Mansons watched many people unable to get money to buy their rising stock of finished houses. So Colin and Ted began to be bankers, funding thousands of buyers into those post-renovation properties.
Ted picks up the story: "Looking back over the last 40 years, there are many achievements that I am proud of," he said when made an ONZM.
"We helped more than 2000 Kiwis realise the Kiwi dream and own their first home by funding them into houses during the restrictive lending market of the 1970s and 80s.
"Given the current market barriers faced by first-home buyers, that is something that I am particularly proud of. Because of the huge increase in values during the 70s and 80s these buyers made huge capital gains and it would have been the best thing they ever did."
Culum then recalls the next step.
"Dad spotted the apartment boom, where he firstly converted five old commercial buildings in the CBD into apartments and building one new one," Culum says.
"However, their first really big break came with the purchase of the Mon Desir Hotel site spanning the Hurstmere Rd, The Promenade and fronting Takapuna Beach in 1994."
That was bought for $7.4 million.
"Ted and Colin built five blocks and a total of about 140 apartments, plus about 20 terraced houses across the road on The Promenade."
The Mon Desir project was their most profitable venture to date and allowed them to really push the boundaries with future developments.
Colin died in 1998 but within a few years Ted's sons started to focus on the business. They began commercial work in about 1995, initially on an old plastics building in Greenlane.
"That was where my grandfather used to work. I worked on that site on that new building," Culum recalls.
Between them, the Mansons created what is now the Greenlane/Penrose southern corridor office precinct, buying "old dunga warehouses and manufacturing buildings, converting them into office buildings and tenanting them with the likes of Countrywide Bank and Spotless Services. Eventually, they sold a group of buildings to Goodman", Culum recalls, citing multi-billion dollar landlord, NZX-listed Goodman Property Trust.
Ted is married to Maria and has three sons from a previous marriage - Culum, Luke and Mac, all sent to Epsom Normal Primary School then Auckland Grammar, and who in turn stepped into the business, which grew rapidly. Ted and Maria have been together for 22 years.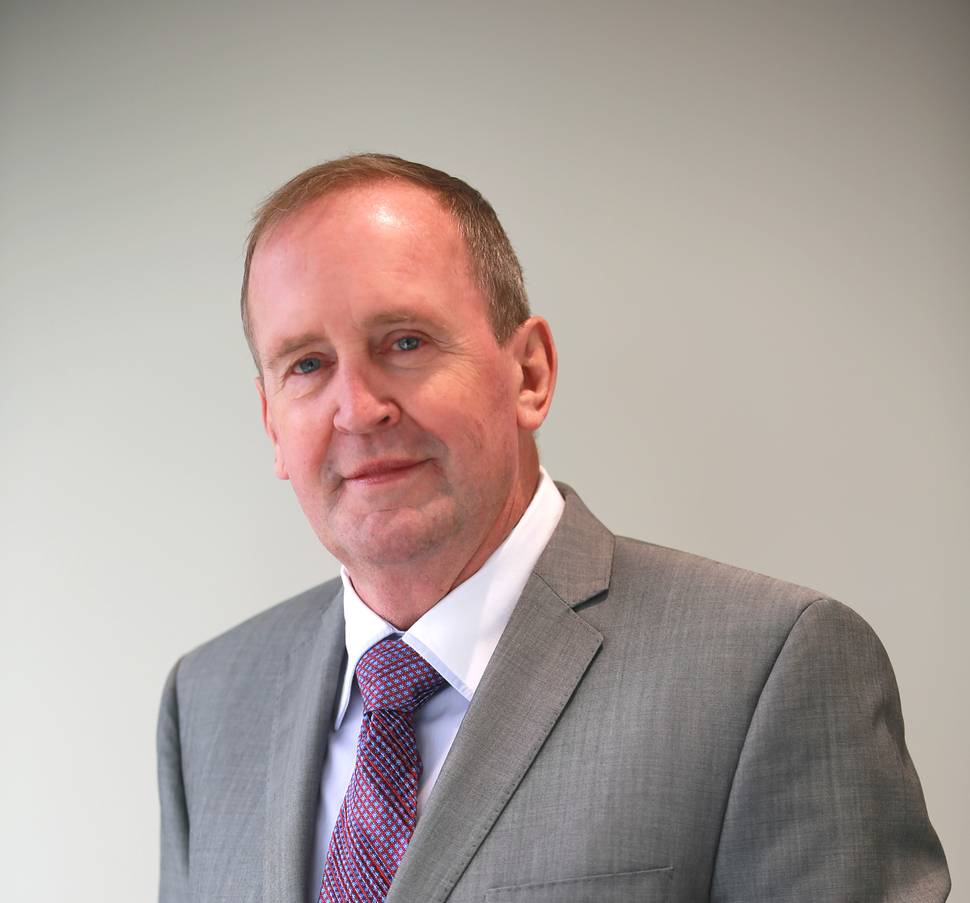 Then Mansons moved into the central business district, buying an old Fort St grain silo and converting that into apartments, developing the Embassy Apartments, then moving into commercial work with gusto in about 1995 -- Ellerslie's Ascot Office Park, Newmarket's Bupa House (sold for $16.5 million), Quay Park's GE Building, the four-building Spark campus on Victoria St West (sold for $250 million), topped off last decade by their tallest, Shortland St's 29-level Lumley Centre.
The sprawling Newmarket Watercare Services building at 73 Remuera Rd (sold for $100 million), Oracle House on Victoria St West (sold for $55 million) and the head office of Herald owner NZME at 151 Victoria St are other recent additions.
In one 18-month period, the family sold new buildings it had developed for $507.8 million.
This year, Mansons had $220 million worth of work planned, now all well under way, including an $85 million office block at 46 Sale St, the $35 million Fuji Xerox NZ building at 79 Carlton Gore Rd and a $100 million office block at 96 St Georges Bay Rd, near Manson's own headquarters.
Mansons are now planning $1 billion-plus of new work. "Everyone upgrades eventually and once they do, they can't understand why they didn't do it sooner," Culum says.
The Victoria Markets' carparking building has been called Auckland's ugliest building, but Culum credits Ted with seeing its potential as a luxury 39-unit apartment conversion. A new external structure and extra floors have been added. Reconstruction of the block into the new The Boutique is well advanced.
We all grew up with Santa and Christmas wouldn't be the same without the big fellow up on Whitcoulls corner.
In 2014, Ted established the $5 million Ted Manson Foundation, now totally focused on social housing, "where I started 40 years ago and to this day I am still involved in the buying, building, renting and selling of residential property".
Mac Manson led the family to be a Westpac Auckland Rescue Helicopter Trust sponsor.
Ted's 60th birthday celebrations last year included entertainers Lorde, Rhys Darby and Hayley Westenra, all at Victoria St West's Spark head office.
Ted and financier James Kellow founded New Zealand Mortgages & Securities, which has a $100 million loan book, specialising in commercial property, and that business has moved from Shortland St to the Mansons' 160 Ponsonby Rd.
The family have a passion for cars - Ted and Luke each drives a Ferrari, Mac a Lamborghini and Culum a Range Rover. They also own a Lincoln stretch limousine with number plate TCLM, used for staff events, school balls and entertaining, "a bit of fun".
Culum has a house at Omaha but lives in Herne Bay. Ted's in St Heliers.
Weathertightness issues - "we've had our fair share of leaky buildings but we've gone and fixed them" - and a police hunt for murder victim Carmen Thomas' body at Victoria St West's Oracle House site were low points, Culum acknowledges.
The business has been going for more than 40 years and employs a direct staff of about 40. Culum says the four Manson men are the only people on the board. Roles are clearly defined: "Ted runs it. My job is acquisitions, selling and leasing; Luke builds everything. He runs construction. Mac did 160 Ponsonby Rd and he leased that to Ben & Jerry's. He's good at what he does. He also looks after the investment business."
Mansons is lowly geared, with many development properties without mortgages.
Now, Culum says, Ted has a new focus. "Social housing. He's working on the charitable side of social housing."
The Mansons have Special Housing Area status declared on College Hill and Orakei land but Culum says the vision is bigger than just those two sites. "There will be more about that down the track."
Even after all they've achieved the Mansons are driven to keep building on the family's success. And if you're wondering what the TCLM in the company name stands for - it's Ted, Culum, Luke and Mac.
Meet the Mansons
Grandfather:
The late Colin Manson, a former Huntly coal miner, married to Ray.
Father: Ted Manson, married to Maria, heads the business, ex-house painter, lives in St Heliers.
Sons (Mansons TCLM directors):
• Culum, 40, married to Kristin, four children including twins.
• Luke, 35, married to Kirstin, two children.
• Mac, 34, married to Emma, four children.
Roles
Ted (managing director)
Buys sites to develop. Critiques all New Zealand mortgages and securities deals and spends half his week on the Ted Manson Foundation, which is now spending 90 per cent of its money, experience and expertise on providing accommodation for community housing providers, to house people in need.
Culum
Buys sites to develop and buildings to keep. Does the majority of the major leases, then sells the buildings. Critiques New Zealand mortgages and securities deals, looks after funding and valuations and fronts the company for public relations work.
Luke
Once a site is purchased, he is responsible for bulk and locations, all design work, resource and building consents, all construction, interior fitouts and code compliance certificates. Ensures developments come in on time and under budget.
Mac
Buys buildings to keep. Vacates them over time and re-leases them after upgrades have been decided on and construction completed. Does all Manson's retail leases, carpark leases, daycare centre leases and residential rentals.
What they're like
The Mansons come across as a bunch of authentic Kiwi jokers.
There's not a lot of corporate spin or bull from this extremely wealthy, low-key, family business.
The empire is very much fronted these days by eldest son Culum, with Ted taking more of a low-profile role in the past few years as his sons stepped forward. They appear on the NBR Rich List with a $450 million fortune - a conservative estimate.
Many of their multi-million dollar buildings are debt-free. The family are renowned in the sector for being the only NZ developers able to build without substantial precommitment from tenants.
That takes confidence, solid bankers and a very trustworthy record of repayment.
Not even well-funded, popular NZX businesses can achieve financial feats like that. Precinct Properties, for example, needed 50 per cent precommitment before going ahead with its new Downtown development.
"The Manson family do exactly what they say they'll do," said estate agent Graham Wall. "They're 100 per cent reliable."
The family have minimalist, modern but tasteful offices in St Georges Bay Rd opposite La Cigale French Markets. A visit there is an exercise in style, right from the carpark up, sporting lines of European vehicles.