Soon after Microsoft wrote off the entire value of the handset business it had acquired from Nokia, the Finnish company is unexpectedly back with an innovative consumer product.
Nokia Ozo, a sphere with camera lenses protruding from it, is refreshingly out of left field. It's billed as "the first commercially available virtual reality (VR) camera designed and built for professional content creators and the first in a planned portfolio of digital media solutions." Nokia - or any company - has never made anything like it. And it's designed and made in Finland.
Read also:
• Nokia's colossal mistake
• Gadget fatigue? Worldwide sales are forecast to decline
The development is intriguing and potentially important. Finland could even regain its tech champion if Nokia succeeds in the nascent virtual-reality market.
Under Chief Executive Officer Rajeev Suri, Nokia has looked solid but boring. It went through with a long-expected acquisition of Alcatel-Lucent. That strengthened its position as a leading supplier of telecom-network equipment, but that's not a highly visible industry. No matter how well the company does, network gear won't return Nokia to its position as Finland's economic flagship.
The company's plan to sell off its mapping business, Here, probably to a consortium of German carmakers for less than Nokia's investment, showed a lack of ambition in another consumer market.
The company has released a small Android tablet that looks remarkably like an iPod Mini, and CEO Suri suggested recently that Nokia would re-enter the mobile-phone market by licensing its name to partners. But these are faint echoes of Nokia's glory days, when it developed entirely new products with functions that others strove to imitate (such as the first game and the first Internet browser in a mobile phone).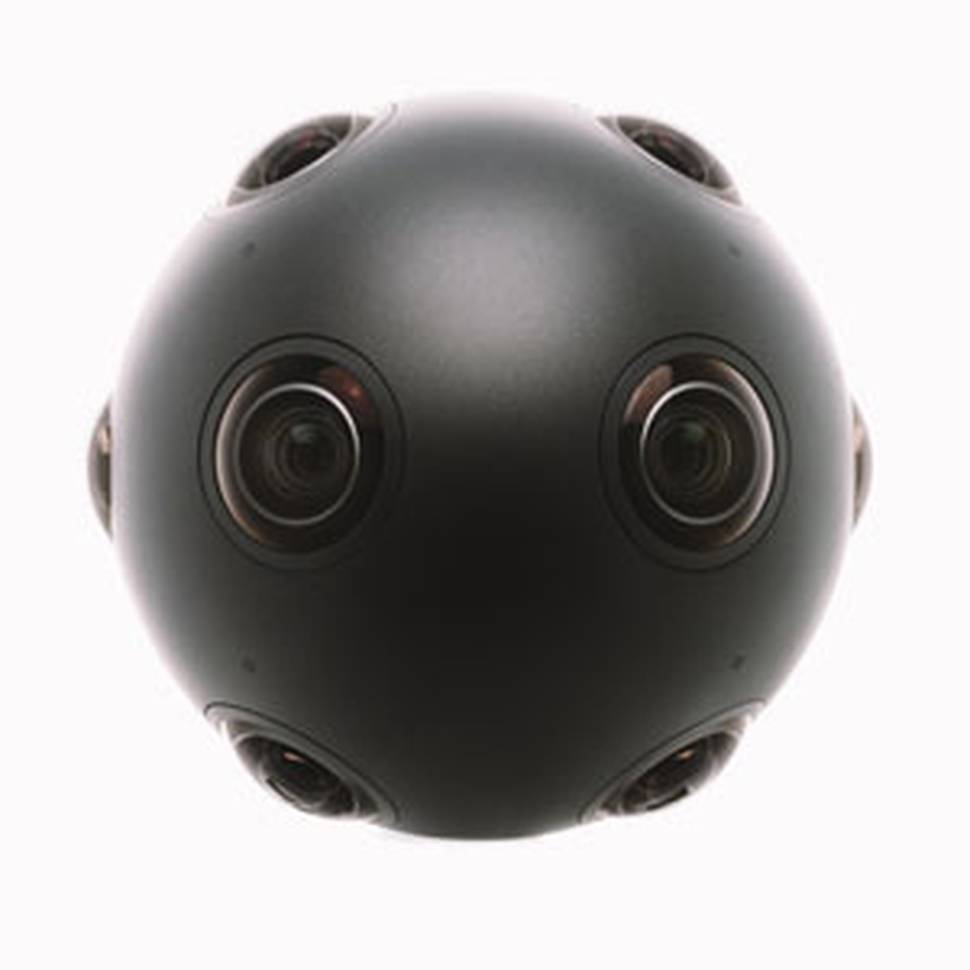 "We must remember that a company called Nokia is doing well and developing at the moment," Finnish Prime Minister Juha Sipila said at a news conference after Microsoft shut Nokia's Finnish mobile-phone factory. It was unintentionally faint praise: Sipila's audience apparently needed a reminder that Nokia was still alive.
True, the Ozo virtual-reality camera isn't the kind of product many people will jump to buy when it becomes available at the end of this year. You'd need a VR handset to watch movies made with Ozo, and these are not widely available yet. But a universe of new products is emerging around VR, which Chris McCann from the venture-capital firm Greylock Partners attempted to map in a recent blog post:
Most of the names mean nothing to people outside the virtual-reality ecosystem, because the companies are startups. Only the producers of VR headsets - Samsung, HTC, Sony, Facebook's Oculus - are widely known. Name obscurity may be the biggest problem with the VR market, which, together with the augmented-reality market (think Google Glass), will be worth $150 billion by 2020, according to investment firm Digi-Capital.
Some giants have invested in making the equipment needed to experience virtual reality, but none has concentrated on providing content or easing its production. As a result, Samsung only offers a few hundred VR experiences to the first users of its Gear VR set, and the Oculus Share content depository has fewer than 1,000 immersive games and films. Major game developers will adapt their hits to VR headsets, of course, but there's just not enough content out there yet.
VR "movies" now need to be spliced together from footage made from different angles, and some companies on McCann's map - including Kolor, acquired by camera maker GoPro - have developed software to do it, but they're relatively tiny. A Silicon Valley startup called Jaunt has developed a VR camera, but it's concentrating on content production, not on selling equipment, and it has signed up to use and support Nokia's Ozo.
Nokia is the first major entrant to approach the VR market from a different angle than Facebook, Samsung, Sony and HTC: It created the means for professionals and advanced amateurs to produce VR content.
Nokia, in other words, is the first major entrant to approach the VR market from a different angle than Facebook, Samsung, Sony and HTC: It created the means for professionals and advanced amateurs to produce VR content.
That kind of nonlinear thinking fueled Nokia's rise in the 1990s and carried it into the 2000s as Europe's biggest company by market value. Virtual and augmented reality are even younger than mobile telephony was in the mid-1990s. If they fulfill their promise, they could disrupt or reshape a number of major industries, including movies, video games and television. Even smartphones may someday be superseded by augmented-reality devices.
That the Finnish firm wants to be part of this new wave of innovation shows unexpected vision and courage. Even if Nokia fails, it must be commended for trying to score points for Europe in a game that, until now, appeared to have been won by US and Asian companies.
Leonid Bershidsky is a Berlin-based writer.