Today, we launch our new Sunday business pages, this week - small start-ups
As a student of transport engineering, Oscar Ellison was aware lots of cars were sitting idle in driveways, but the point hit home when he bought his own first car.
"I realised it was costing me a lot of money, but I wasn't actually using it that much. I thought there had to be a better way," the Auckland-based entrepreneur said.
He hit upon that "better way" in 2012, when he developed car-sharing business YourDrive - a website that lets vehicle owners rent out their car when they're not using it. Think Bookabach for cars.
Ellison describes the business, fully launched in April, as a "slow burn". YourDrive is one of a number of businesses popping up that allow people to share excess capacity in services or products in what's sometimes called the sharing economy.
One of Ellison's biggest challenges has been dealing with the insurance and regulatory aspect - "especially for a new company with a concept that's outside the box".

Julia Charity is the founder of the homestay network Look After Me - an online marketplace where guests stay with homeowners who have empty rooms, launched in 2011.
Charity said trust is key when operating in the sharing economy, where people are doing business peer to peer. "We need to protect and uphold New Zealand's number one position for being the most hospitable nation in the world - so we screen our hosts carefully," she says.
Milan Reinartz is the co-founder and chief of product at Wellington-based Chariot, which is developing a ride-sharing and carpooling app launching here in the coming months, and next year in Australia.
Reinartz says safety has been a big focus, with the app including such features as the ability to share the details of any ride with an emergency contact, and an option for women using the service to choose to travel only with other women.
Chariot was started mid-last year after the firm's CEO, Dr Thomas Kiefer, became frustrated with traffic jams on his way home.
"He thought: 'How cool would it be to just tap on your screen and figure out who is driving in the same direction or even close to your home and ask for a lift?'" Reinartz said.
The biggest challenge the team will face launching a business based on sharing, he says, is driving the behavioural change among consumers to take up the product.

Anthony Cabraal is chief marketing officer and co-founder of Chalkle, a website that allows individuals or organisations to set up classes to share their skills or knowledge, and learners to browse for classes and book them online.
Cabraal said New Zealand is well placed to build more businesses based on the sharing model, which he said can create cultural change and a more open world.
Milan Reinartz - co-founder and chief of product at Chariot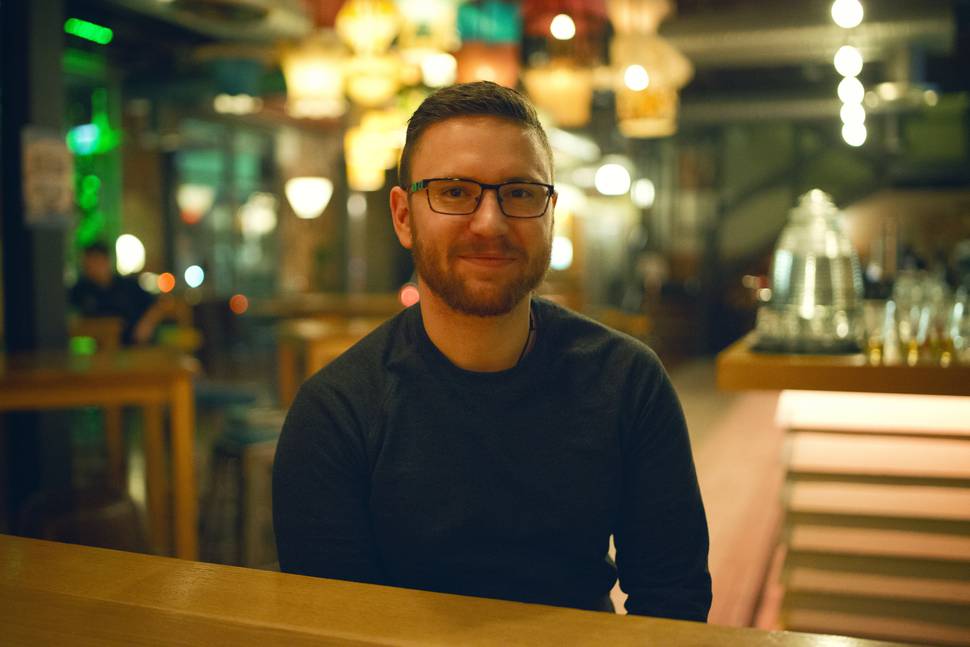 What is Chariot?
Chariot is an app that connects people travelling in the same direction by car. Imagine you live in Upper Hutt and drive to work on Lambton Quay every day, drive to Palmerston North to visit your grandma and drive into town in the weekend. Chariot allows you to share those rides. So you can give a ride and be reimbursed for some of your costs, or jump in with someone who's going where you want to go.
How did the idea come about?
The business started in mid-2014. It arose out of our CEO Dr Thomas Kiefer's frustration at spending time in traffic, instead of playing with his daughter. We formed a team and shortly after Chariot was born.
You recently ran a PledgeMe campaign. How did it go?
We reached 150 per cent of our minimum target in an equity crowdfunding campaign. Everyone who pledged is now a shareholder. We'll use that to drive user acquisition and cover basic costs.
How will you make money?
Our model is based on a calculation of kilometres, broken down by fare zones and using statistics from the New Zealand Automobile Association. Costs are shared equally and divided by four, the maximum occupants in a car, including the driver. The payment a driver receives is multiplied by the number of passengers sharing the ride less GST, banking fees and a 20 per cent commission to Chariot.
What are the biggest challenges you've faced?
Driving behavioural change. We have a solid marketing strategy and with a progressive roll out and building a community, we think it's totally possible. A 2013 Ministry of Transport report showed 77.5 per of New Zealanders prefer driving to work. But this means 80 per cent of seats on our roads are empty.
What's the competitive landscape like?
Chariot is fundamentally different from services like Uber that use a profit-seeking model for drivers. Our drivers are community members, only reimbursed for car maintenance, fuel costs and wear and tear - not for their driving services. The driver and passengers agree to fares upfront using the app. We also focus on long distance and recurring commuting rides, opposed to one-off, taxi-like trips.
How about safety concerns?
We've developed the app so you can see who you ride with before confirming a ride and you can share the details of any ride with an emergency contact. Women can choose to travel only with other women. We do general background checks on all users and the app will use peer reviews and a system to rate drivers and passengers.
What's next for the company?
The next step is launching the app in New Zealand over the coming months and then early next year in Australia. Our dream is for Chariot to become the Airbnb of transportation. But we could also be snapped up by a larger global competitor along the way.