The gap is being closed but it could be done quicker, says professor.
The more things change, the more things stay the same, says the French proverb.
And when the "thing" is the gender diversity divide, opinions are mixed. Is progress being made? Or is it just more of the same?
Associate professor of economics at AUT and co-director of NZ Work Research Institute Gail Pacheco sees evidence for both perspectives.
"Some organisations are making active strides towards ensuring there are no inequities with regards to opportunities, based on gender, ethnicity. Others take a more laissez-faire approach and assume there are no problems."
Pacheco says there's no "one size fits all" approach in employers' attitudes, rather, "the attitudes of employers tend to be quite heterogeneous in nature".
However, Pacheco comments that although there is raw evidence that the gender pay gap is closing, the problem is that "the momentum of this change has slowed in the last decade".
As CEO of the Equal Employment Opportunities Trust, Beverley Cassidy-Mackenzie works alongside many organisations.
"Businesses don't feel that there is inequity. Most businesses argue that the situation for both genders is an equitable one," she says.
"However, the reality for a lot of women who have stepped out of the workforce and back in again is that stepping out has been detrimental to their career in terms of pay, regardless of their education."
This perspective is backed up by the results of a survey conducted recently by recruiting firm Hays. The survey, which involved 6000 people worldwide, found at an individual level women are less likely than their male co-workers to believe that pay equality and equal opportunities exist for both genders in the workplace.
And on the flipside, only 18 per cent of men think that equally capable male and female workers are not paid or rewarded equally, compared with 45 per cent of women.
The survey also found that almost one in two women (48 per cent) compared with one in five men (21 per cent) said the same career opportunities are not open to equally capable colleagues of both genders.
"Our survey shows there is a major disparity between the views of men and women when it comes to equal pay and equal opportunities," says Hays CEO Alistair Cox. "It's as if the men are saying they don't see what the problem is."
But Cassidy Mackenzie argues that this data doesn't factor in the organisational cultural change that is becoming increasingly widespread. And to the contrary, some male leaders see the problem only too clearly. She says: "For example, take Sovereign Insurance CEO Symon Brewis-Weston, who recently became one of only five CEOs recognised worldwide by the United Nations for his progressive approach to workplace diversity and community engagement."
Brewis-Weston received the 2015 Women's Empowerment Principles (WEP) CEO Leadership Award at UN headquarters in New York on March 10 this year.
When he joined Sovereign just two years ago, Brewis-Weston made no secret that he wanted to "shake up the insurance industry in New Zealand" in gender equity and other areas. Since that time he has focused on gender and diversity imbalance and introduced initiatives which have reduced the gender pay gap within the company to 4 per cent compared with the national average of 9.9 per cent.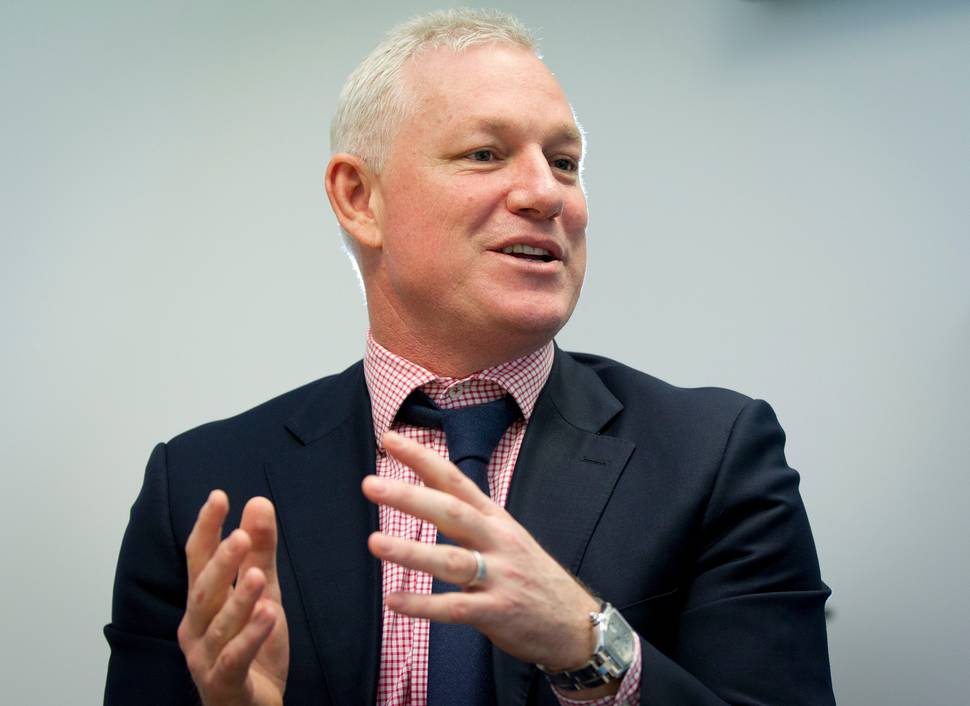 Female representation on the executive leadership team has more than doubled since 2010 (18 per cent) and now stands at 45 per cent with 64 per cent of all Sovereign employees being women.
Says Cassidy Mackenzie: "Under Brewis-Weston's leadership, Sovereign has set a new benchmark both within the insurance industry and beyond. His commitment is inspiring. As a leader who walks the talk on gender diversity, he is a true champion for change."
Another organisation leading the way, says Cassidy Mackenzie, is law firm Minter Ellison Rudd Watts. People and performance director Liz Hall has been key in changing the perception of the way the firm has done business. Hall has ensured gender and diversity issues are at the top of the firm's list of concerns and that there is an emphasis on the whole person.
"There is an established gender space with issues such as parental leave prioritised - and not just for women. Everyday values are espoused and a business is 'fit for purpose' approach.
"As a result the firm is seen as a highly desirable workplace with both graduates and experienced lawyers queuing up to work there."
Another strategy becoming a mega-trend in the future of work is mobile or teleworking, with around 15 per cent of organisations using teleworking practices in New Zealand.
Pacheco cites research within the NZ Future of Work programme, which found strategies such as mobile or telework can contribute to significant increases in performance, wellbeing and job satisfaction.