While prices have rocketed over the past 18 years, marketing methods have changed just as dramatically.
Areal estate brochure dug out from 1996 features a seven-bedroom villa in Herne Bay - now the country's most expensive suburb. The asking price? Just $190,000.
"That makes me feel a little bit sick," said owner Mihi Blake, who paid $890,000 for the home in 2011 despite it needing renovations.
As it launches a service offering filmed tours uploaded to YouTube for every home it lists on the internet, Ray White looked into its archives to compare how it marketed homes in the 1990s with how it does now - as well as how the prices have risen.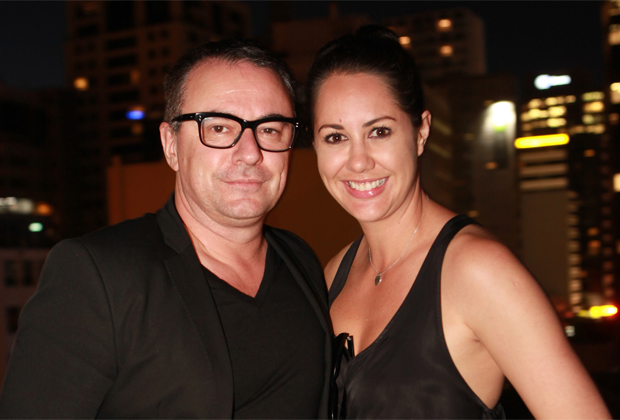 Phil Howling and Mihi Blake. Photo / Norrie Montgomery
Sales manager Mihi Blake and partner Phil Howling, general manager of Warner Music NZ, three years ago bought the Wharf St, Herne Bay, home that was listed in Ray White's brochure 18 years ago.
She was shocked when the Herald told her the $190,000 asking price, considering Herne Bay now has a median sale price of $1.6 million.
"It makes me feel a bit sad actually ... it's obviously not good for those who are not already in the market."
The house had been advertised as a seven-bedroom property but it was five when the couple bought it.
They carried out extensive renovations, including putting in a new kitchen and bathroom, and turned it into a four-bedroom home.
The couple, who live at the home with their son Ben, had previously renovated a two-storey villa in John St, Ponsonby, selling it for $780,000 in 2010.
Ray White chief executive Carey Smith said the prices in the brochures had shocked him.
"Sometimes you wish you had the insight to buy 20 or 30 of those.
"In the inner-city, it's eye-watering to see some of those properties and put them in today's money. You'd be fairly confident in those properties being ten-fold in price to what they were then."
He said the city had come a long way since 1996, when the city's median price was $293,471. It is now $694,500. Incomes have not risen as quickly. Comparable figures from the Census of 1996 and 2013 show a median "annual personal income" (which includes benefits, wages and salaries for anyone aged over 15) of $15,000 and $28,000 respectively.
"The average price of those inner-west markets have outstripped any of the other areas in Auckland because of the gentrification of services and the revitalisation of the city," Mr Smith said.
"Over that time, it's become an area of attraction. The Viaduct area has brought people back into the city as well and that primarily got under way around 2000."
Properties on the outskirts of the city were considerably cheaper in 1996. A three-bedroom weatherboard in Flat Bush had an asking price of $69,000 and required a deposit of just $6500.
"Somewhere like Flat Bush was not a recognised area, it was a new area, just established in the eastern reaches of Auckland as is Dannemora and all the areas through there," Mr Smith said. "And they've evolved in the last 10 to 15 to 20 years."
Several homes in the brochures did not even have an accompanying photo, but relied on a sketch.
And the company was unable to identify addresses for all of the homes featured as agents were often encouraged not to include them, Mr Smith said. House hunters didn't have the online tools then to help them identify schools, shops and other amenities in the area so addresses were not as crucial.
Mr Smith said large colourful brochures detailing houses for sale around the region were often found at open homes in the 1990s but were barely seen today. Houses were given a bigger online push.
In a 1997 Ray White marketing proposal for a St Heliers apartment, eight types of marketing are mentioned before advertising on the company's website is suggested.
And online listings probably only offered one photo of a property back then, Mr Smith said.
"It moved to 20 photos in the 2000s, now it can take up to 80 photos and video, and mapping, and school and demographics and all of those types of things.
"It's the biggest destination form of marketing - if you look at a newspaper ad, a signboard, a brochure, a window display - they will all point you to the net. That's all where it comes together."
Agents now also heavily used Twitter and Facebook, he said.
Evolution Realty agent Mike McColl wasn't surprised at the gulf in house prices between the two years. The same thing was happening in big cities such as New York and London.
"It's all driven by supply and demand and everyone wants to work close to the city because traffic is a drama."
He bought a home in Northcote on Auckland's North Shore in 1989 for $150,000 and sold five years ago for $600,000.
"Now, it would be worth well over $1 million," he said.
"It had stunning views across the harbour and of the Auckland Harbour Bridge and Devonport."
Online tour replace drive-by for house-hunters
Fewer people are taking a nosy drive past homes for sale as house-hunters get more information online, says Ray White's chief executive. Real estate agencies are meeting a growing digital demand by offering video tours to accompany listings.
Carey Smith said Ray White had four tiers of video, from "a bunch of images stitched together with music", to "the agent completely walking you through" . "It's like a Gone with the Wind-type thing. It's like a complete movie of your home. Some homes do require that because of their proportions or what the eye might not see."
He said photos online were now not enough for buyers. "They want more of an experience than photos.
"It's given a lot more of a view of a property without having to inspect it, which is an unusual thing. But it gives the viewer a lot more time efficiency and allows the home to be marketed away from a straight-up viewing. "You can get more of an experience online today than you actually can by driving past it." The videos are uploaded to the company's own YouTube channel.