Think Peter Snell and Murray Halberg; then think Walker, Dixon and Quax; then, with the greatest respect, set them aside. Now is the best period New Zealand athletics has had. So the question is: how to sustain it?
New Zealand sport has had golden periods in its past, which didn't last.
Remember the men's hockey gold in Montreal in 1976. It was a fantastic achievement but did it lead to sustained excellence for a decade or more? No.
Ditto the All Whites' wondrous trek around the globe to qualify for the World Cup finals for the first time in 1982. Did it herald a major leap in football's standing within the New Zealand sports community? No. It was another 28 years before the All Whites were back in the finals. They face an uphill task later this year to reach Russia next year too.
In hockey's case, New Zealand are firmly entrenched in the top eight nations for men and women but, and this is a hunch, it is not a sport which will have the natural widespread appeal of other sports.
As for football, you have the world's most popular, and most populous sport. New Zealand are always going to battle to make the finals, although that may change with the expansion of the finals due in a couple of tournaments time.
So what about athletics? When the knights, Halberg (1960) and Snell (1960-64) were winning Olympic gold, they were individual cases of outstanding athletes as opposed to being part of a spread of sustained excellence, although John Davies and the celebrated Arthur Lydiard group of runners would doubtless demur.
Ditto John Walker, Rod Dixon and Dick Quax, who won Olympic medals and gave New Zealand a quality presence through the 1970s and early 1980s. And remember none of those athletes had the world championships to further showcase their talents. That event didn't start until 1987.
But right now, across the spectrum New Zealanders are making an impact, none more so than shot putter Tom Walsh, with his world championship victory in London recently.
But go back. Valerie Adams has won two Olympic gold medals and four world championships since 2007; Nick Willis has two Olympic 1500m medals and at 34 is still making world championship finals in the most glamorous of running events, and eyeing a shift up to 5000m which will keep him in the sport a while yet.
Now there's Walsh, the amiable big man from Timaru, Jacko Gill, at 22 is three years younger and following in his footsteps, and rated a better performer at the same age than Walsh; and how about Eliza McCartney, whose pole vault bronze medal at Rio's Olympics last year lit up both her profile and the discipline. Check out the significant upswing in younger athletes, particularly women, for proof of that.
"It's not just one-offs any more," said Scott Newman, former boss of Athletics NZ and now managing Walsh and McCartney. "There is a sustained level of success. Success leads to profile, leads to increased participation, if you can harness it."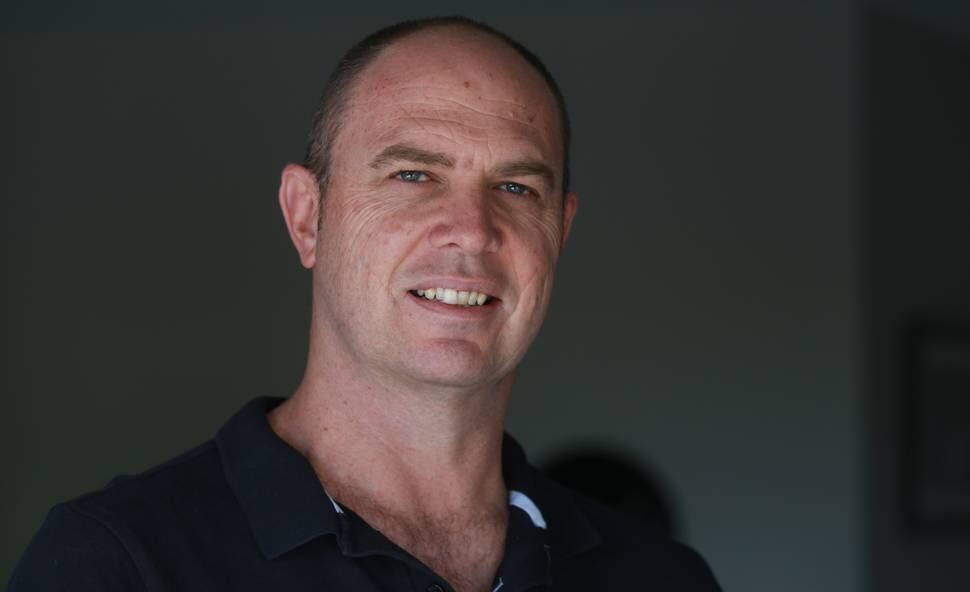 S
o how to sustain this. In a nutshell, coaching and funding to enable athletes to get chances to grow and realise their potential.
Two names, Dale Stevenson in Christchurch and Jeremy McColl in Auckland, respectively coaches of Walsh and McCartney - but to enlarge that, overseers of a group of shot putters and pole vaulters - are the best examples of what can be achieved with the right people in charge.
"They are two incredibly positive people, good communicators, nice guys, very knowledgeable and clearly have the confidence of Tom and Eliza," said national athletics selector Graham Seatter.
Another Auckland-based throws coach is likely to be appointed in the next few weeks. McColl already has an assistant, Brent Booker, so the work can continue while Stevenson and McColl are overseas with the top athletes. Several coaches are based around the country to help budding athletes who are out of the main centres.
But Athletics New Zealand's high performance boss Scott Goodman isn't sitting back on the success.
Athletics received a significant funding boost at the end of last year from High Performance Sport New Zealand, lifting it back into Tier 1, alongside rowing, sailing and cycling. Athletics receives $2.6 million this year, $2.75m next year. Suddenly there is surplus to go towards travel, coaching and more competition.
But Goodman has his eye on the level one down from the top.
New Zealand had 14 athletes at Rio last year; 12 in London for the worlds in August.
By Seatter's measurement, as one of those who sent the athletes away, about half performed up to, or better, than expectations; the other half didn't.
"It was a good opportunity to see some of them," Goodman said of the London group. "But we think our better investment is in a group below that, maybe 16-20 year olds where we're investing some of the money from extra funding into a pre-carding programme called a performance potential squad.
"[It's about] making sure there's access to good quality coaches, money to travel and we're putting money in there we couldn't afford to do in the last four years."
Waikato shot putter Ryan Ballantyne, already knocking Walsh's age group marks sideways, seems sure to be at the world junior champs in Finland next July; North Shore teenage pole vaulter Olivia McTaggart was close to making the world champs, by Goodman's reckoning. They're just the tip.
The spread of sports in which New Zealand was represented in London was interesting. Marshall Hall got his first senior international trip in the discus; Joseph Miller earned his place in the sprints; Julia Ratcliffe, a Commonwealth Games hammer throwing medallist in Glasgow three years ago was there. Pathways are opening.
Profile is key, but there's a double edge to this. Where Walsh and McCartney are hugely presentable figures, and outgoing with the young fans, there is a balance to be found.
"These guys have that sense of responsibility that this sport has given them an incredible opportunity, and there's a sense they need to give back to the sport," Newman said.
"I know Nick Willis is like that, too. When they can give back they will, but there is a limitation to that.
"They have their own training and competition schedules and also their own commercial responsibilities as well. The access to them in some ways is what their value is. I guess that's what they're selling to their commercial sponsors."
The profile of New Zealand's best athletes depends to a large degree on their success. That means a tough training regime. That takes time. It is a simple equation.
They also only have a certain sized window to maximise their earning, and athletic potential.
"Tom and Eliza don't get a base salary. They get a HPSNZ grant. It's a tradeoff between 'how much of this time can I spend driving the commercial side, because that's the only way to make some money, and how much do I give back to the sport'," Newman said.
"Take Eliza. If it works for her to make an appearance and it's not too onerous she'll do it. It's almost her first priority whenever possible. The problem is it's not always possible."
Seatter, a former Commonwealth Games walker, chief selector for five years and long steeped in all aspects of athletics, maintains their first priority has to be their own performance.
"They're a really good group, whose appeal goes beyond their technical or specialist knowledge. They have a lot of credibility because of who they are and how they operate."
Seatter was also chief executive of New Zealand Football for several years in the mid-2000s. There is a significant difference between team and individual sports' athletes.
"The Rugby Union control the All Blacks because it's their team and they put them on the park. The All Whites, the same thing. The Rugby Union employ the players so they can decide the priority of the players.
"Tom Walsh won the Diamond League last year and he doesn't ever wear a New Zealand singlet because it's all covered by sponsors.
"Valerie has contracts with suppliers in her own right. They probably get more money from sponsors than Athletics NZ gets from having a whole team turning out wearing whatever they wear. You don't control these people. They compete as individuals."
Seatter and Newman both have high regard for the work of 57-year-old Goodman, the former Tasmanian teacher who has been in the role since 2011, having come from Australia's Institute of Sport and Paralympic programme.
"I hope the high performance success at least proves we do have a system in place and that's where athletics is going well," Newman said. "That conveyer belt is there and provided the talent is in the sport it has the best opportunity it's ever had to compete on a world stage and succeed, no doubt about that."
Added Seatter: "There wasn't the spread across a range of events quite the way there is now, and not the youthfulness of the crop we've got now. There wasn't the critical mass as a group."
Both believe there's little they would change to the processes Goodman is overseeing. So what about the boss himself?
"You can't always guarantee medals, but if you have a group of eight to 10 athletes capable of top eight I think we're in a sound place.
"In 2008, we had two athletes [Adams and Willis] capable of top eight.
"The foundation has changed. Now we've got a number of young athletes I think will do very well at the world juniors next year, and will be in the team at Tokyo [2020 Olympics] so it's very exciting."
Athletics is as well placed as it has ever been to make substantial strides in the years to come.
Onwards and upwards then.