Kronos Quartet has never sanctioned any barriers or borders in its repertoire. Classic string quartets by Bartok and Schnittke sit alongside musical encounters on Mexican streets, visits to a Piazzolla tango palace and escapades with loungemeister, Juan Garcia Esquivel.
All this as well as exploring a global sweep of contemporary composers from Azerbaijani Franghiz Ali-Zadeh and our own Jack Body.
For many, this group made its name in the 1980s with a wild, adrenalised ride through Jimi Hendrix's Purple Haze, which became something of a calling card at encore time.
Folk Songs is the latest Kronos crossover venture, created with colleagues from its American Nonesuch label. Four folkish singers, Sam Amidon, Olivia Chaney, Natalie Merchant and Rhiannon Giddens join the quartet for two folk songs apiece; the hip arrangers include composer Nico Muhly and Gabriel Witcher, fiddler extraordinaire with the nouveau bluegrass group, The Punch Brothers.
This must be one of the most ear-caressing albums of the year, thanks to producer Doug Petty. The singing, too, is immaculate, especially when Chaney's soprano flutters through a French folk-song, telling the tale of a love-affair thwarted by an inconvenient mountain in the way, or Giddens almost sculpting the tune of her final Lullaby. The arrangements, too, are exquisite, from the first track where Muhly weaves the string players in and out of Amidon's guitar strums.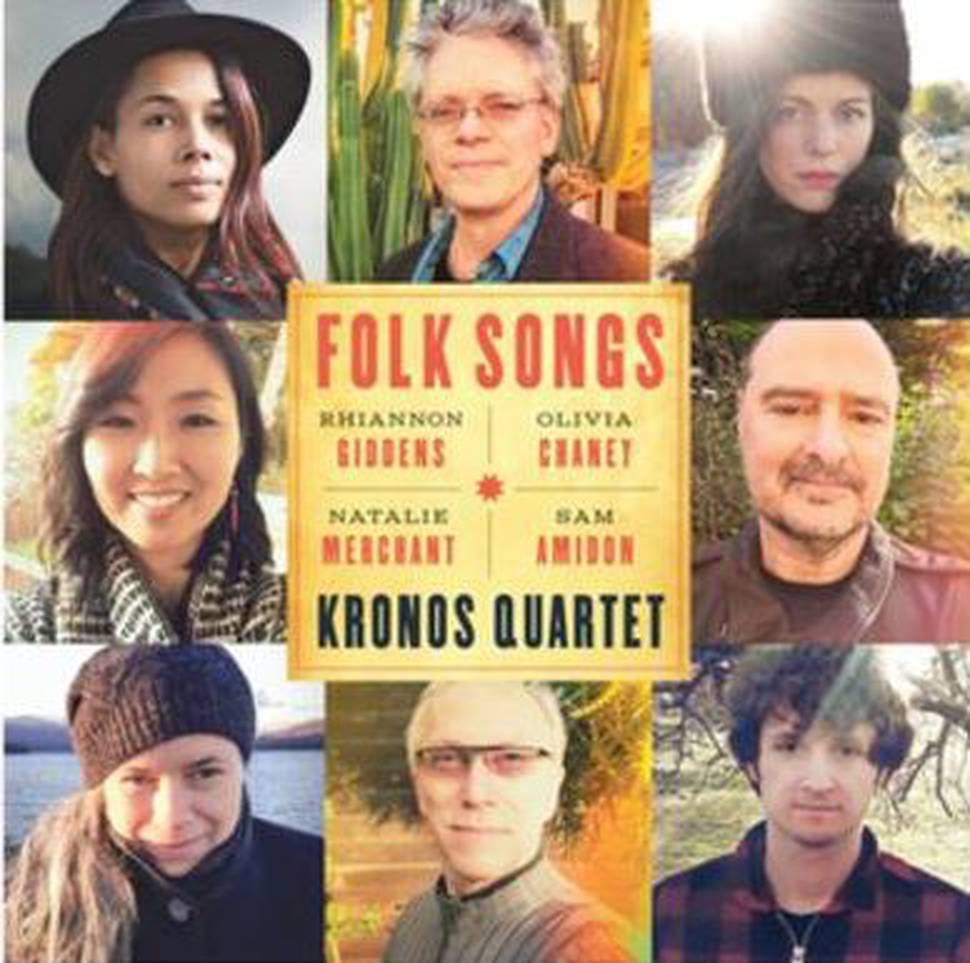 However, for those who remember the days when establishment composers like Copland and Britten took folksongs into the recital hall with discreetly "modern" arrangements, this set may seem rather quaintly old-fashioned.
After just a few tracks, melancholy, however beautiful, can become wearying and, apart from a few ominous tremolos when Giddens relates her story of an incinerated factory girl, I would have welcomed some of the fire and grunt that Kronos brought out for Hendrix.
What: Kronos Quartet, Folk Songs (Nonesuch)
Rating: 4/5
Verdict: Exquisite melancholy wears thin in crossover ballads