Fire sprinklers, clumsy staff and touchy-feely visitors are damaging treasured artworks at Wellington's Te Papa Museum.
A number of items were also damaged during last year's Kaikoura earthquake, which rocked the capital, including part of a major work bought for $750,000, a Tiger Moth plane that swung into the gallery wall and a sculpture by iconic Kiwi artists Bill Culbert and the late Ralph Hotere.
Figures obtained by the Weekend Herald under the Official Information Act revealed almost 20 artefacts were broken, damaged or defaced at Te Papa in the last year.

About nine of those were damaged on November 14, when the deadly 7.8 magnitude Kaikoura quake struck, closing the museum for two days.
Te Papa's director of collections, research and learning Dale Bailey says given the more than four million items at the museum, the low incident rate is impressive.
Among the damaged items was one of four works from Kiwi artist Simon Denny's acclaimed Secret Power exhibition, bought by Te Papa for $750,000 after being displayed at the Venice Biennale in 2015.

A 20-metre pygmy blue whale skeleton, suspended from the ceiling in the Mountains to the Sea exhibit, had to be removed after large bones broke during the earthquake.
"We were erring on the safety side and making sure that the specimen wouldn't be further damaged [by aftershocks]," Bailey says.
Te Papa carried out a review of how the collection performed during the quake and has started making improvements including looking at how ceramics and small sculptures are stored.
Bailey says Te Papa invested "quite heavily" in a range of restraint mechanisms following the devastating 2010 and 2011 Canterbury earthquakes.
"We embarked on a whole lot of earthquake proofing and these include tying objects to their shelving, putting them in materials that restrain them or cushion them, using locks so sliding cabinets don't come open . . . it's all very simple."
Bailey says the restraint mechanisms are a big investment time-wise, as they have to think about how each item could be impacted by movement, but relatively cheap.
"It is part of our duty to look after the collection and make sure everything is in good order and can survive the years ahead."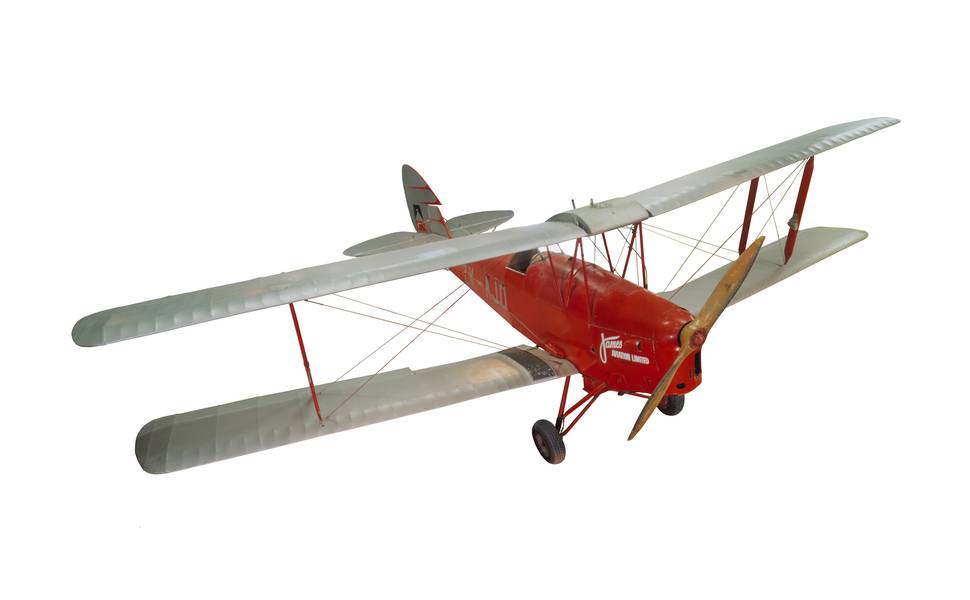 Te Papa's collection has also been damaged by staff moving items, the public and fire sprinklers.
Waharoa (gateway), a 6m-high Maori wood carving, dating back to about 1906 and Culbert and Hotere's neon sculpture Void, were saturated when the fire sprinklers went off in the Te Papa foyer in August 2016.
And disastrous encounters between visitors and exhibits at Te Papa have resulted in fingerprints and scratch marks on Hotere's 1968 painting Orange on Black.
The artwork has since received conservation treatment to reduce the marks.
Members of the public have ground away and worked loose a giant stone from its mount on Tongan artist Filipe Tohi's 2m-high Ha'amonga mata'a Maui sculpture.
Te Papa has not provided the value of the damaged items.
"One of the most important things about collections is that they are available for people to see and enjoy and research. As you move them around, make them available that does increase the possibility of damage," says Bailey.

"It's something we have to live with because we want to use these things, we don't just want to have them in a box of cotton wool forever.
Co-ordinator of the museums and cultural heritage programme at the University of Auckland, Dr Ngarino Ellis, says museums and art galleries take their job of protecting items very seriously.
"If a work is damaged, that means a huge cost and it also means a risk that people won't lend you works again or leave the works to your institution, if you can't show that you can look after them."
Ellis says sometimes it is unclear whether audiences are allowed to engage with exhibits or not.
"I've heard of many cases where kids just don't realise that one's for touching and that one's not for touching."
Bailey says Te Papa is trying to minimise and reduce damage to the collection as much as possible, while making sure the public get the best out of the exhibits.
No collection items have been irreparably damaged or stolen from Te Papa in the past year.