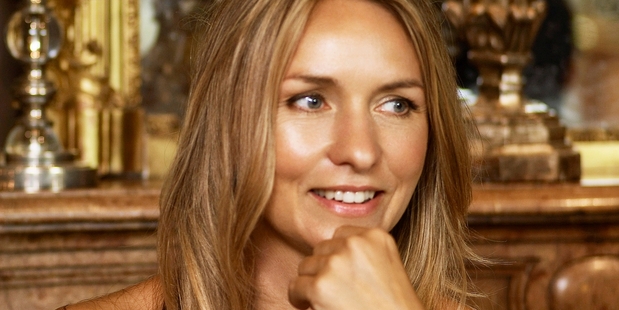 Australian fashion designer Collette Dinnigan will close her mainline label at the end of the year.
The Australian retail market is especially tumultuous at the moment, with designers having to compete with an influx of international chain stores and luxury brands. Designers including Lisa Ho and Kirrily Johnston have also closed their businesses this year.
Dinnigan told the Australian Financial Review that her business is not in financial trouble, is profitable and has no debt; her decision was based on wanting to spend more time with her family.
The highly-regarded designer will continue her diffusion line Collette by Collette Dinnigan, as well as a children's label and a line of eyewear for Specsavers.
In a statement, Dinnigan said the recent release of her book Obsessive Creative (published by Penguin) was something of a catalyst to her decision.
"The book is a retrospective of my life and it's made me stop and think about the amazing journey I have had thus far. It crystallised my thinking, that I have sacrificed a lot of family time in building and maintaining my business, now I want to balance back in my life with my husband, nine-year-old daughter and baby boy."
The Sydney-based fashion designer was raised in New Zealand, and studied clothing and textiles at Wellington's Polytechnic. She was inducted into Massey University's (as the institution is now known) "Hall of Fame" in 2011.