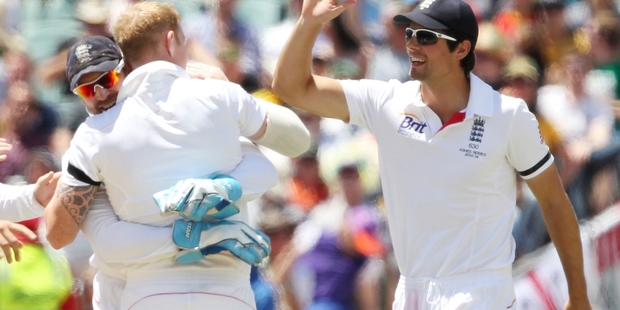 One of the most worrying factors for England is that Alastair Cook does not have the right personality or tactical awareness for captaincy.
He is the sort of nice lad you would love to have as your son-in-law. But I don't think he can tell anybody off and I cannot see him having cross words with anybody. There has to be a moment when every leader lets rip if people keep making the same mistakes.
You would definitely listen to Brian Close or you would get a "bunch of fives". Maybe that is what is wrong with the England dressing room. It is too comfortable. They all feel they have a job for their cricketing life.
We are in a results business. There should be no such thing as a comfort zone. It does not work. Somebody at the England and Wales Cricket Board has to decide if Cook is the right man to captain the team. I don't think he is. I don't judge captains on whether they win every series. I judge my leader on whether he has fantastic tactical knowledge about the game. You cannot teach it. You are born with it. You have to have a feel for the nuances of cricket as the game changes and stay one step ahead of what is happening.
There is no rule book. If you do not have the tactical gift then you need a wonderful personality that lifts people and gets them behind you in tight situations.
I don't see Cook having either of those traits. I see everyone liking him but that is not a winning recipe for leadership. He leads by example with his batting but when that is failing there is nothing to fall back on.
Like any cricketer, when you are doing well the faults do not show up. They show up a great deal more when you are losing. If your players are so much better than the other team then anyone can be a captain. But the real test is when you are under serious pressure and things are not going well. Everything you do is under the spotlight and questioned. That is when great captains come to the fore.
Alastair is a clone of Andrew Strauss, but you have to be your own man as captain. Find your own way of doing things.
Joe Root cannot carry on batting at No3. His footwork has gone backwards. When he plays forward to the seamers, his front foot hardly gets in front of the batting crease which means he is still a long way from the pitch of the ball.
For some reason the senior players are either not listening to the coaches or they are not being told off when they are irresponsible. Either way it is awful.