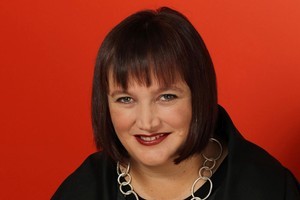 Netball New Zealand chief executive Raelene Castle is reportedly on a shortlist to take over as Bulldogs chief executive as the NRL push for more women to be involved at all layers of the sport.
The Sydney Morning Herald reported that Castle is on a short list with Brumbies boss Andrew Fagan and Rugby Union Players' Association chief executive Greg Harris as contenders to replace the outgoing Todd Greenberg, who is taking up a position with the NRL as their new head of football.
No woman has been the boss of a club since the NRL was formed in 1998, although another New Zealand Liz Dawson was boss of the Adelaide Rams during the Super League era.
Castle has been Netball New Zealand chief executive since 2007 and is often referred to as the most influential woman in New Zealand sport. She's also held senior positions with BNZ, Southern Cross Healthcare, Fuji Xerox and Telecom and worked on the sponsorship of the Rugby World Cup and Olympic and Commonwealth Games Association as well as helped market the 2000 America's Cup.
Presently, 19 women occupy senior management or board positions at NRL clubs.
- APNZ