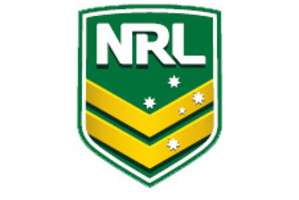 The NRL has revealed a new logo at a press conference this afternoon which outlined the competition's five-year strategic plan.
The logo is green and gold, which make irk Warriors fans, and includes the Southern Cross constellation which features on the Australian flag.
Critics have pointed out how closely the logo resembles Cricket Australia's logo which is also green and gold and features the Southern Cross.
The five-year plan includes a formal review of expansion options after the 2014 season which could see the NRL increase from its current format of 16 teams.
Other forecasts over the next five years include an average crowd attendance to increase to 20,000, club membership to reach 400,000 and 84% of all NRL players to be engaged in education or career training.
- nzherald.co.nz