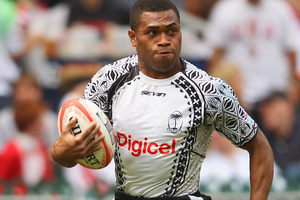 Fiji fullback Metuisela Talebula scored two tries and winger Maikeli Mocetadra grabbed a try on debut as the hosts beat Tonga 19-17 on Saturday to clinch second place in rugby's Pacific Nations Cup.
Samoa had already won the four-nation tournament with an unbeaten record before Fiji and Tonga clashed at Churchill Park. But the match was still vigorougsly contested.
Tonga first five-eighths Kurt Morath kicked three penalties in 10 minutes to give his team a 9-7 lead at halftime and veteran winger Alaska Taufa scored a try to expand the lead to 14-7 in the third minute of the second half.
Fiji then rallied with tries to Seremaia Ureure, Talebula and Mocetadra to seal victory.
-AP
- APNZ