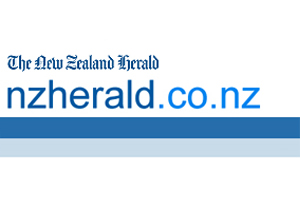 The main thrust of the 2009 Resource Management (Simplifying and Streamlining) Amendment Act was to clear the way for quick and binding decisions on major infrastructure projects.
But the man in the street was not forgotten. The legislation promised to address the pleas of those who had found securing even the most mundane of resource consents from local authorities a frustrating exercise.
The Government has now provided details of the stick intended to "incentivise prompt processing" of consents. If the process exceeds statutory timeframes, a council must apply a discount of 1 per cent per working day, up to a maximum of 50 per cent.
The initiative is highly welcome. Figures released by the Environment Minister, Nick Smith, illustrate how the problem has become progressively worse over the past decade.
During that period, late consents increased from 18 to 31 per cent, despite a ninefold increase from 3 to 28 per cent in consents where councils allowed themselves a 20-day extension.
Those figures only begin to hint at the annoyance felt by each household or business in the multitude of cases where councils did not meet the statutory time limit. Applicants' costs escalated and some suffered a further penalty in terms of lost opportunities. As Dr Smith noted, the slow consent process also entailed a cost to the economy and the environment.
Local authorities are not impressed by the regulations. They say many consents are not processed on schedule because in a significant percentage of cases, the applicants seek an extension. That seems highly unlikely.
The vast majority of householders and businesses surely want their applications to be processed as quickly as possible. The number of extensions that councils grant themselves surely points to the real source of blame.
If local authorities are looking for grounds on which to query the discounts policy, they could more reasonably point to the potential for errant action by the staff. Officials facing the prospect of a discount could be inclined to waylay this by making a further information request or the like.
Careful monitoring will be needed to prevent such activity. Equally, councils could note difficulties arising from their own resourcing.
If there have been too few officials processing applications, a backlog will, inevitably, have developed. But the cost of employing more staff to meet increased demand would have to be met by ratepayers.
That raises the question of whether to bolster numbers or to simply accept the discount when required. Some smaller councils, in particular, may decide it is easier to take a discount hit. If so, it would be a shame.
Above all, this is an issue of accountability. If resourcing is a problem for some councils, so, too, undoubtedly, is inefficiency.
This regulation will encourage a sharpened focus on processing deficiencies. Furthermore, households and businesses are routinely charged fees if they fail to meet deadlines imposed by council-controlled activities.
It is quite reasonable that councils should face a financial penalty if they do not meet schedules dictated by regulation. Indeed, councils with their ratepayers' interests at heart, should already be supplying some form of compensation.
Before these regulations, councils had no incentive to process resource consents on time. Given that, it is probably unsurprising that almost a third of applications are being dealt with outside the statutory time limits.
Discounts may not deliver total satisfaction to ratepayers but, at the very least, they are a substantial step in the right direction.