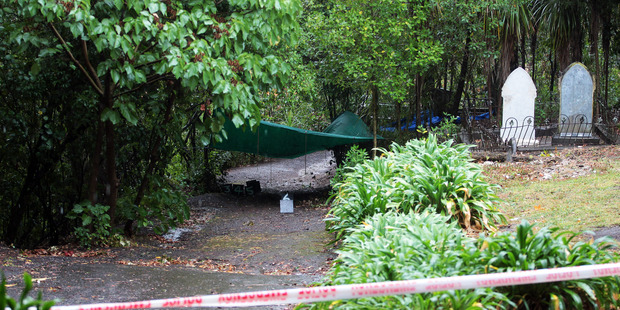 Police have released graphic photographs of injuries suffered by a 34-year-old woman raped in a central Auckland cemetery as they continue to hunt the man behind the vicious attack.
The images show the extent of the injuries the woman sustained during the prolonged rape and assault on Saturday March 15.
Her clothes were ripped from her body and she was beaten and sexually assaulted for about an hour in the Symonds St cemetery, before her attacker left.
The attack came only two hours after an unidentified woman called 111 to report an "attempted rape by a violent man in a car'' on a nearby street.
The woman, battered and bleeding and wearing only her shoes, managed to walk to the street and asked a taxi driver to call police before stumbling to the Langham Hotel for help.
The Weekend Herald was told the attack was "very, very nasty'' and the victim suffered injuries including a broken nose, bruising, cuts and serious damage to her eye.
"She had injuries pretty much all over her body. It was quite a substantive attack,'' a source said.
The victim was working as a prostitute near Karangahape Rd when she was approached by her attacker at about 4am. He hired her for her services and with her consent went with her to the cemetery.
However when they got there the woman turned to walk back towards Symonds St as the cemetery was "too dark''.
The offender then grabbed her, dragged her further down into the cemetery away from the road and brutalised her.
"No one, irrespective of their occupation or activities, should be subjected to such attacks and, when they are, they expect, deserve and receive professional and thorough attention from police investigators,'' said Auckland City Police spokeswoman Noreen Hegarty.
"Police investigate all complaints of this nature rigorously and, while every incident has unique aspects to it whether they be time, place, occupation of victim or a combination of all these, there are standard investigative procedures applied to all such investigations.''
Police are appealing to the public to help identify a man caught on CCTV camera around the time and location of the attack.
They said he could have crucial information that could lead to the arrest of the violent rapist.
They would also like to speak to the taxi driver who first spoke to the victim. She described him as a male Indian in a red vehicle.
The victim spent days in hospital and is now recovering at home. She was too traumatised to speak to the Weekend Herald about her ordeal but gave police a good description of her attacker.
She told police he had an accent and was wearing a waist-length deep green-coloured football style training jacket with a zip up the front and a shirt underneath with numbers printed on the front.
Five days after the attack the victim's handbag was found about 150m from where she was raped. Police say finding out how it got there was also important.
*****
CAN YOU HELP?
Do you know this man? Police need to identify him and say he could have vital information about the rape of a woman in Auckland's CDB.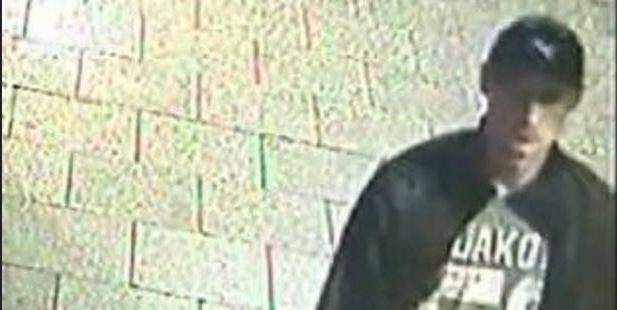 The woman has described her attacker as European looking, about 35 years old with stubble on his face and about 175-185cm tall with an athletic or slim build. He had an accent and was wearing a deep green-coloured football style training jacket with a zip up the front. It was waist length and he had the collar turned down with a shirt underneath with numbers printed on the front.