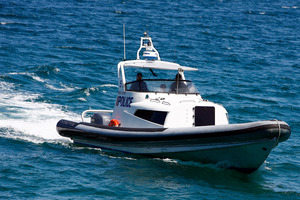 The official search for missing Gisborne man Jesse Tamatea has ended after a final effort by search and rescue volunteers yesterday failed to find his body in the sea.
The 25-year-old disappeared under the water off Pouawa Beach a week ago tonight when he fell from the kayak he was riding.
His partner survived the tragedy when she was rescued by another camper in a small boat.
More than 30 volunteers took part in yesterday's final search.
"We searched for five hours, with shore parties, three surf club IRBs and a fixed wing aircraft involved," said search co-ordinator Sergeant Greg Lexmond.
The searchers covered the beach on foot with the IRBs used to search inshore.
"The aircraft covered an area 3 to 4 kilometres out to sea.
"Unfortunately, we were unable to recover Mr Tamatea's body so the matter is now in the hands of the coroner."
Sgt Lexmond said the week-long search could not have been more intense.
"Everyone involved is really disappointed for the family.
"We all really wanted to get a result for them, and return their loved one to them."
"We had hoped the big seas on Friday and Saturday might have helped return him but unfortunately it did not work out that way."
Victim Support are continuing to support the family and the beach goers at Pouawa.
"The family have had their own dive search going and shoreline search daily, and that will continue this week," a Victim Support spokeswoman said.
- The Gisborne Herald