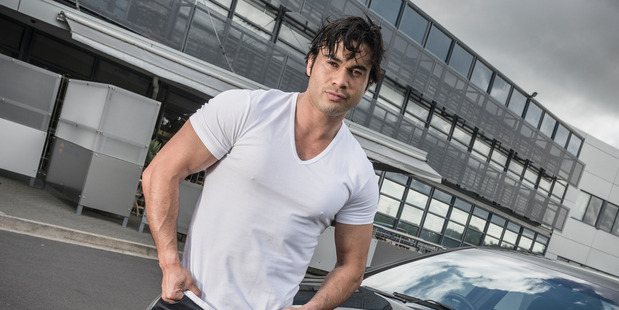 Shortland Street actor Benjamin Mitchell has been fined for driving while suspended.
The star, 35, who also appears in the second instalment of the Hobbit trilogy - The Desolation of Smaug - pleaded guilty to the offence in Auckland District Court this morning.
Mitchell - best known for his role as Dr TK Samuels in the long-running soap - was charged with driving on Hobson St in Auckland earlier this month while his licence was suspended.
Mitchell was fined $300 and ordered to pay $130 in court costs.
He was also disqualified from driving for six months, commencing from the end of his last disqualification, on January 25. It means he will be off the roads until the end of July 2014.
As he left court this morning, accompanied by his partner, he was recognised by a fan, who shook his hand.
Outside court Mitchell was in good spirits.
Asked if he would stick to the bicycle from now on, he said: "I could do with the cardio. Work off all that Christmas pudding.''
In October Mitchell spoke to the New Zealand Herald about his love of cars, and his black Holden SSVE, which he described as "powerful''. No-one but him was allowed to drive it he added.
Mitchell said he would rather drive around Auckland than catch public transport, and described bicycles as "for children''.
"People bike to work and then come to a party and want to get a lift with you. They're using other people,'' he said at the time.
Read more - Me and my car: Ben Mitchell
- APNZ