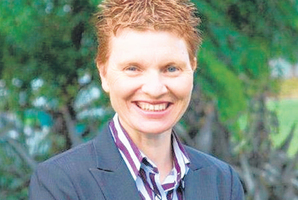 A former senior teacher at a top Auckland school has been referred to the Teachers Council Disciplinary Tribunal for an inappropriate relationship with a pupil and allegedly faking a terminal illness.
Jacqueline "Jackie" White was investigated by the council's Complaints Assessment Committee after a family alleged she had faked having terminal cancer to get close to their teenage daughter, then a student of Pinehurst School.
At the time White was Pinehurst's senior college headmistress. She resigned in December after five months' sick leave.
The family says White sent inappropriate texts and emails to their daughter, falsely claimed to have terminal cancer and only a few months to live, abused her position as senior college headmistress to get close to the girl in and out of school and psychologically abused their daughter.
The girls' parents told the Herald on Sunday that they were pleased the case was going to the tribunal because the episode had been traumatic.
"Our daughter feels her complaint has been taken seriously. From our perspective we've done our best to expose what has happened and try to get justice."
The Complaints Assessment Committee interviews all parties and decides whether complaints about teachers should be referred to the tribunal, which has the power to deregister teachers.
The girl and her family would like the case to be heard in public, but that will be up to the tribunal.
The council's director, Dr Peter Lind, confirmed White's case would go to a "pre-hearing", probably in the next fortnight.
The Teachers Council register now shows White as having voluntarily agreed not to teach pending completion of a conduct investigation.
In a statement, White confirmed there was a disciplinary process ongoing but said some details supplied to the Herald on Sunday were incorrect.
However she would not elaborate, saying Tribunal rules said no details should be published.