Playgrounds, building entrances top places Aucklanders want tobacco use banned.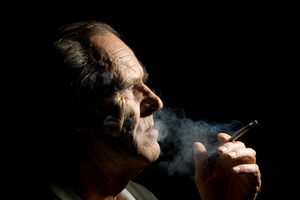 More than 60 per cent of Aucklanders want their city's public spaces to be smokefree by 2016 or sooner.
New research found the areas with the highest support were places families socialised, such as playgrounds (96 per cent) and spots where people ate outdoors (76 per cent).
Places that are used regularly such as building entrances (84 per cent) and bus stops and train stations (82 per cent) also had high support, said the findings from Wyllie & Associates and Reid Research, who conducted a survey this month.
The research, commissioned by the Cancer Society Auckland, comes before the Auckland Council's regional development and operations committee votes today on the final smokefree policy.
In May, recommendations were made at the council Parks and Heritage Forum to bring timeframes forward.
Making all transport areas voluntarily smokefree has been brought forward from 2015 to 2013 and the roll-out to plazas and civic squares will be in 2015 instead of 2018, if the policy is approved.
Anyone who lights up won't be penalised, but people will be urged not to smoke around children, young people or in areas where people are gathered.
The chief executive of the Cancer Society Auckland, John Loof, said it was good to see changes to transport areas brought forward, because 82 per cent of Aucklanders supported this.
"However, council need to listen to Aucklanders and go further, sooner, and make public places smokefree by 2016 - a move that is backed up by this research."
The Southern Initiative, a collective of local boards in South Auckland, where smoking rates are the highest in the region, supported the smokefree movement.
General manager John McEnteer said the changes couldn't come soon enough - their communities were ready for it because it would protect their children.
No smoking
64% of Aucklanders want all places smokefree by 2016
77% want one set of rules across Auckland
57% want a smokefree environment enforced through bylaws.