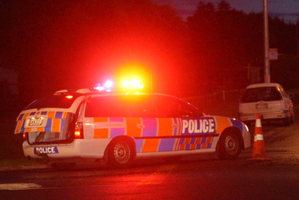 Police have charged the drivers as well as a passenger of three vehicles after a young woman died in a crash while they were allegedly racing on the outskirts of Napier earlier this year.
The four are facing charges including operating a vehicle in a race causing death and injury.
Maree Schafer, 18, of Napier, died in the crash on Sandy Road, Meeanee on February 19.
Police said Ms Schafer was a passenger in a car that was allegedly involved in a high-speed race with another car when the crash happened.
The 19-year-old driver of one car and the drivers of the two other cars aged 20 and 17 have been charged, along with the front seat passenger from one of the vehicles, aged 18.
All were from Napier and one was a disqualified driver and one a learner driver.
The offences also related to aiding, abetting, inciting, counselling, or procuring a person to operate a vehicle in a race which has resulted in death or injury, police said.
The three drivers and the passenger were granted interim name suppression when they appeared in the Napier District Court on Monday.
They were bailed to appear again in August.
Police said the charges were a warning to anyone involved in boy racer activity that they could end up facing serious charges and be held culpable for the consequences.
This includes passengers and spectators or anyone else who encourages or aids someone to commit such offences.
- APNZ