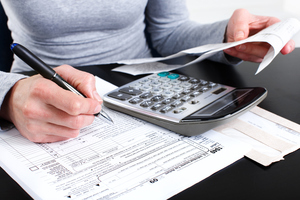 Five out of eight staff at the Mangere Budgeting Service will lose their jobs at the end of this month because of a funding cut.
Chief executive Darryl Evans said the service received $45,000 when an extra $1.5 million for budgeting services in last month's Budget was allocated to individual services yesterday.
But that was $55,000 short of the $100,000 that the service received in the last round of the recession-fighting Community Response Fund, which ends on June 30, and comes on top of funding cuts from philanthropic sources.
"Our operating costs amount to $500,000 and for the year ahead we have a shortfall of $155,000," Mr Evans said.
"We have staff wanting security of jobs. We simply can't offer it."
However, Raewyn Fox of the Federation of Family Budgeting Services said she spoke to 10 other services after the Budget allocation came out yesterday and did not find any others laying off staff.
"Most people are saying to me that every little bit helps and they are grateful to get some extra money," she said.
Salvation Army community ministries manager Pam Waugh, who said before the Budget that she might have to lay off 20 of her 60 budgeters around the country, said she now hoped to keep them.
"We did get an allocation from that extra funding, so at this stage we are looking at that and another funding stream," she said.
"We are not out of the woods, but we have not given anyone notice yet."