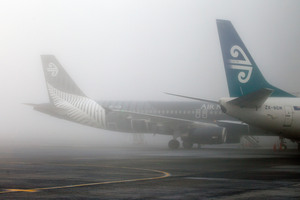 Thick fog that delayed passengers at Christchurch Airport this morning has cleared and extra flights have been put on to clear a backlog of travellers.
Only three flights were able to land and depart during the morning, but by 2pm fog had cleared and domestic flights had started to land and international flights on the way, an airport spokeswoman said.
However, delayed travellers were still waiting for flights, she said.
An Air New Zealand spokeswoman said the company had provided two extra flights, between Christchurch and Auckland and Christchurch and Queenstown, to help with the backlog.
- APNZ