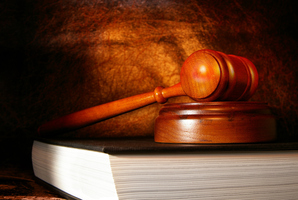 A West Coast man has been sentenced to community work after he burgled the mothballed Black Reef Mine, near Dunollie.
Darryl Ivan Sampson, 58, vacated his not guilty plea at the outset of his defended hearing in Greymouth District Court yesterday.
The court heard that Sampson and his son walked to the deserted mine site armed with a hacksaw and large knife, breaking into a storeroom.
They broke into a locked toolbox and stacked the tools near a window before placing copper wire and piping into a backpack.
Other heavy duty wire was hidden outside in some shrubbery before they were interrupted by the owner of the mine, and ran off.
The son was caught nearby, but Sampson was not located for some time.
Judge John Strettell said Sampson had a "significant" criminal history but his offending since 2007 had been minimal.
He sentenced Sampson to 180 hours' community work.
- The Greymouth Star